Grimes Reflects on Strange Saga With Azealia Banks & Elon Musk From 2018
Calling the incident "a sad, dark thing."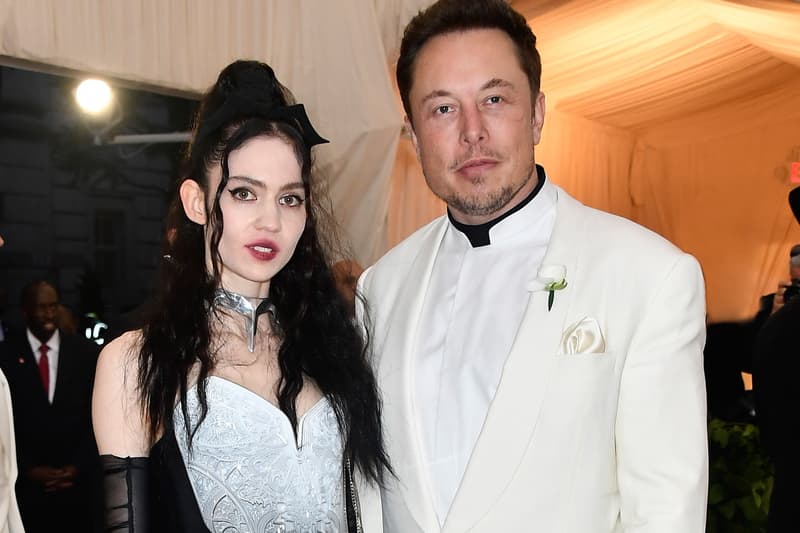 In support of her recent album Miss Anthropocene, Grimes spoke to Rolling Stone and touched on the strange set of events that involved her, boyfriend Elon Musk and rapper Azealia Banks in 2018, when the latter claimed that she was left alone in Musk's house for days waiting for Grimes. The odd saga resulted in Banks throwing harsh words at both Grimes and Musk, along with the allegation that the Tesla CEO's attorney blackmailed her, but the rapper eventually apologized to the couple.
Calling the situation "a sad, dark thing," Grimes revealed that she's forgiven Banks for the unfortunate drama but still remembers the trauma she endured. "I just, like, forgive her, and forgiving her is really, really hard," she said. "I was losing my sh*t. I was like, 'Oh, f*ck, oh, f*ck.' I felt I had caused the downfall of everything I care about and everyone I care about, like, I f*cked everything up, like really crazy." Musk eventually helped calm her down with a literal snap in the face, "He was just, like, 'Snap the f*ck out of it. You have to be in a battle right now.'"
For those unfamiliar with the incident, Banks had flown to Los Angeles to meet up and record the collaboration with Grimes. The singer failed to appear, however, leaving the rapper in Musk's home (which she previously described as being "in an episode of Get Out") and in the dark for days. Banks' stay in the Musk residence made for entertaining yet concerning Instagram Stories posts as she accused him of many wild theories that ranged from insurance fraud to being a "mutant." She apologized to Musk and Banks a few weeks after though, and it seems like everything is calm between the three.
In other music news, Lil Uzi Vert has unveiled the full tracklist for Eternal Atake.