Formula 1 Combats Coronavirus' Impact With eSports Virtual Grand Prix Series
Real-life racers will compete on Bahrain's Sakhir track this weekend.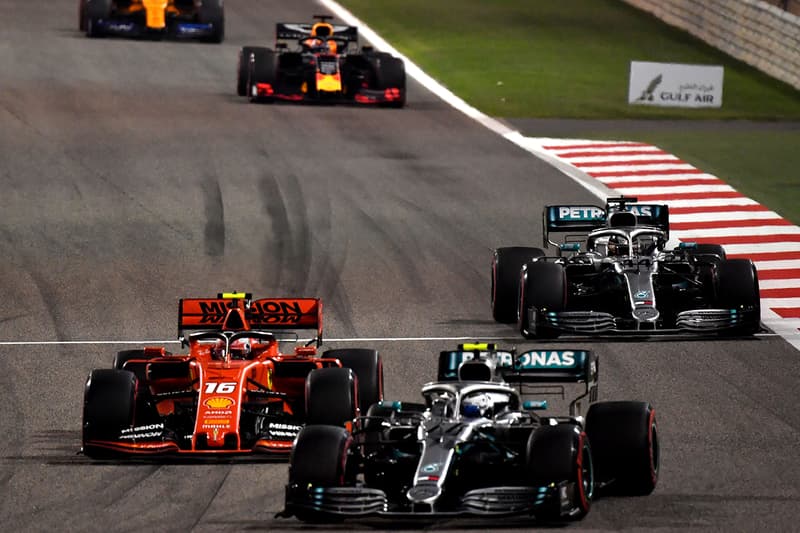 Following the worldwide outbreak of coronavirus, Formula 1 has decided to be innovative and continue its real-life races with the help of eSports — introducing the Virtual Grand Prix Series.
Earlier this month it was announced that the Australian Grand Prix had to be canceled after race team members contracted COVID-19. The ongoing impact has resulted in a number of sporting events this season being canceled, but F1 is going ahead with its virtual races that will replace the postponed events.
F1's eSport races start this weekend with the Virtual Bahrain Grand Prix on March 22. It will see real-life racers take on the F1 2019 PC video game, driving around the Sakhir track in a 50% length race of just 28 laps from the comfort of their own self-isolation spots.
Gfinity chief executive officer John Clarke said in a press release, "the virtual Bahrain GP will feature all the thrills and spills of racing with F1 drivers and special guest celebrities going head-to-head, which promises to put a smile back on the faces of millions of sports fans."
F1 expects the race to last one-and-a-half hours, broadcasting it on the official Formula 1 YouTube, Twitch and Facebook channels. No official World Championship points are up for grabs for the drivers. Catch the first race on March 22 at 8 pm (GMT).
In other news, Kanye West has donated meals to those in need during the coronavirus pandemic.