Drake Announces New Song "Toosie Slide" Releasing Soon
The track has already inspired a viral TikTok dance.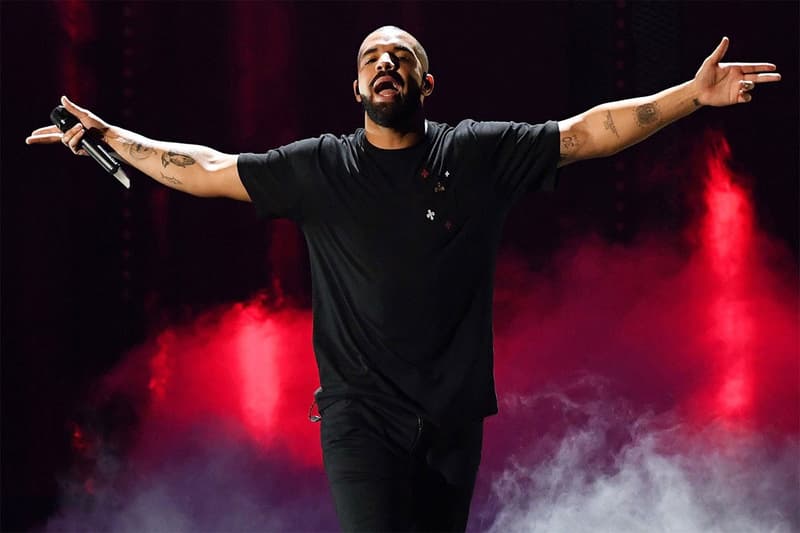 Drake has announced his latest single, "Toosie Slide" will release this Thursday, April 2. The track is poised to be a major dance record with some serious TikTok implication, as the OVO frontman has enlisted Toosie to introduce the official dance, with the chorus walking listeners through the moves via a step-by-step tutorial.
"Gotta dance but it's really on some street sh*t/ I'ma show you how to get it, it go right foot up/ Left foot slide/ Left foot up/ Right foot slide/ Basically I'm saying either way we 'bout to slide/ Can't let this one slide/ Don't you wanna dance with me?" Drake sings throughout the song's recent snippets. The announcement comes just days after Drake took to social media to share pictures of his son Adonis and flaunt a recent custom jet overhaul by Virgil Abloh.
The track was produced by Zurich, Switzerland-born beatmaker OZ who helped helm "Highest in the Room" and "Sicko Mode" (which he received a 2019 GRAMMY Award for Best Rap Song). Drake revealed new details about his forthcoming full-length during a Toronto Raptors broadcast in late-February. "This album I'll probably make it a more realistic offering – something more concise. Anywhere, whatever you want, it can be 10, 11 songs, it could be 16. I also do a lot of different types of music so it's tough to make it like a seven-song album or something like that, you know? But yeah, I'm having a lot of fun right now making music," Drake said.
Stay tuned for Drake's upcoming "Toosie Slide" in the near future. In more music news, listen to Earl Sweatshirt's new collaboration with Drakeo the Ruler on the recently released "Ion Rap Beef" Remix.
#ToosieSlide around the house ??? @Drake pic.twitter.com/WiOz0ZM4zu

— Toosie (@TheRealYvngQuan) March 29, 2020