Dior Launches New Podcast Series
Two episodes released so far.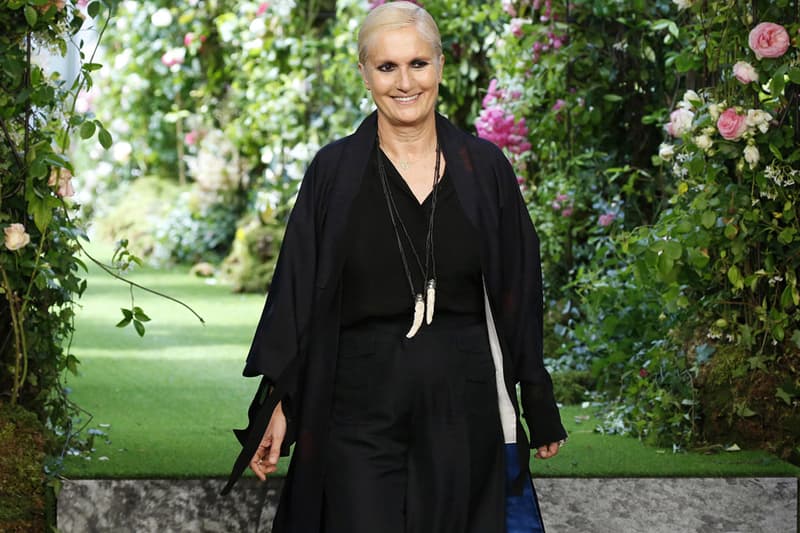 Besides its lavish seasonal collections, Dior has been busy with a number of creative initiatives, like its recently signed five-year partnership with the Louvre to restore the Tuileries Garden in Paris or its collection of limited edition art objects with Daniel Arsham. On top of these endeavors, the French luxury house has opted to set its foot in the podcast landscape, launching its first series called DIOR TALKS.
Hosted by Katy Hessel, a London-based writer and curator, the series offers a look inside the "contemporary Dior mind" and brings together the creatives who help steer the "direction of the House and those whose artistic, cultural or intellectual impact influence its narrative." This season's series examines the subject of feminist art, and two episodes have been released so far. The first is a discussion with Maria Grazia Chiuri, Dior's Creative Director of the Women's collections, offering an in-depth look at how she expresses her beliefs through fashion, a large majority of which stems from the pursuit of identifying the space "between feminist theory and art." The second episode is a sitdown with Judy Chicago. Besides Chiuri and Chicago, listeners can look forward to many more artists, curators and writers, like Tracey Emin or Paola Ugolini, who discuss their ever-expanding body of work.
Scroll below for a listen of the two episodes released so far from DIOR TALKS' first podcast season and head over to its dedicated website to see more.
In other fashion news, check out HYPEBEAST Magazine's discussion with Rushemy Botter and Lisi Herrebrugh on how the duo tackles sustainability.