Best New Tracks: Jay Electronica, Lil Uzi Vert, Don Toliver & More
10 years of waiting for Jay Electronica ends, while Uzi offers 14 more tracks from 'Eternal Atake.'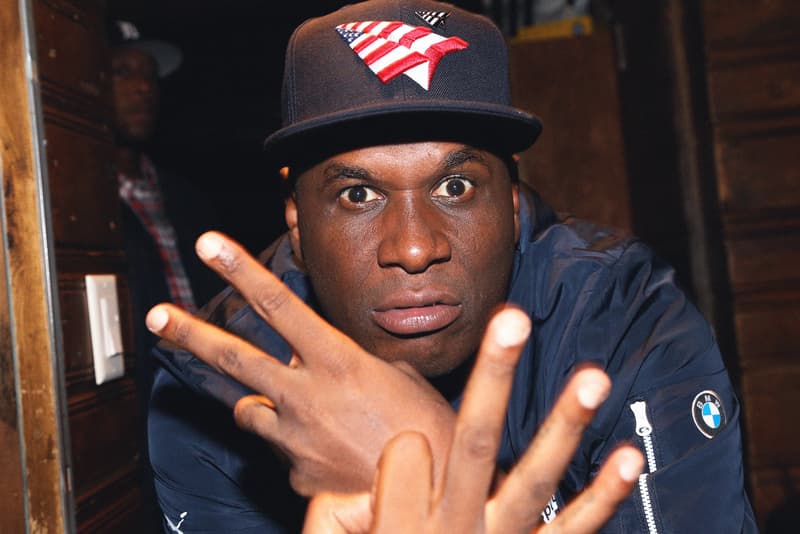 And you thought last week was busy. HYPEBEAST returns with the latest Best New Tracks, a round-up of the week's most important, must-listen-to releases paired with some under-the-radar gems that you won't want to miss out on. This week focuses on the return of Jay Electronica, as his highly-anticipated first project through Roc Nation dropped late last night in A Written Testimony after over a decade of waiting. The mercurial and mysterious New Orleans emcee teamed up with JAY-Z for a number of show-stopping verses while Travis Scott and The Dream joined the 10-track offering. Lil Uzi Vert also made a major impact, adding 14-tracks forming what was essentially an entire new album just a week after Eternal Atake debuted. The Deluxe Version featured a revamped title in LUV vs. The World 2. Other drops include Don Toliver, rising singer Orion Sun and Deb Never's Kenny Beats collaboration. Follow HYPEBEAST's 10 essential listens below.
---
Jay Electronica – A Written Testimony
Many out there didn't believe the day would come. In a world full of chaos (his listening sessions were canceled due to ongoing coronavirus concerns) Jay Electronica finally felt it was time to offer up his first full-length project via Roc Nation with A Written Testimony. "Shiny Suit Theory," featured here as the album's midway point, is over a decade old and yet the ten song debut cuts through as relevant as ever. A Written Testimony is essentially a Jay Electronica and JAY-Z collaborative project. Eight songs in total feature sharp, poignant verses from Hov while Travis Scott and The Dream contributed. Production from Hit-Boy, No I.D., The Alchemist and Swizz Beatz lay a beautiful, spirited foundation. Electronica tweeted, "…my debut album featuring Hov man this is highway robbery," of his effort, which was crafted in 40 days and 40 nights. He undoubtedly steals the show.
---
Lil Uzi Vert – Eternal Atake (Deluxe) LUV vs. The World 2
Lil Uzi Vert finally made it out of label purgatory late last week with the expansive 18-track Eternal Atake. There was so much energy it felt like the Philadelphia rapper was sprinting out of the gate, feeling a freedom he hadn't experienced in over three years. Then he surprised the music world by adding a second disc comprised of 14 new songs to his latest for the revamped Deluxe Version with a new title in LUV vs. The World 2. "Myron" even features a nice HYPEBEAST shout-out in the chorus from the 16 (NO STYLIST) superstar. Features include Chief Keef (in a nice revisiting of his "Kobe" tribute from Finally Rich), 21 Savage, Future and more. Jay Electronica and Uzi dropping on the same day truly shows just how diverse and inventive the hip-hop landscape is in 2020. 32 total Uzi Vert tracks in a week's span isn't half bad either.
---
Orion Sun – "Lightning"
Rising Philadelphia-based by way of New Jersey singer Orion Sun perfectly captures balancing the ups and downs of finding independence through her soulful vocals and detailed production. The singer-songwriter-producer does everything, and in her latest music video, she rounds out the theme of isolation featured in her first two offerings: ""Ne Me Quitte Pas" and "Coffee for Dinner." "I really wanted the empty chairs during this live performance because I definitely had my fair share of shows where no-one came [laughs] and the people in the crowd were just the workers," she told HYPEBEAST in a recent interview. "That builds character. I've never performed any less than what I would do if it was a full crowd, but I really wanted to show it doesn't matter if people are there or not. I'm gonna get my truth out, express myself. And also going through really crucial and tough times, people I thought would be there for me weren't." Her album Hold Space For Me is slated to release March 27 via Mom + Pop.
---
Doe Boy & DJ Esco – 56 Birdz
Five years ago, Future collaborator DJ Esco found himself in a nightmarish situation, locked up abroad in a Dubai prison after being caught with 15 grams of marijuana on him. After spending 56 nights in a jail with Pakistanis, Saudis, Afghans, Kuwaitis and Iranians where nobody spoke English, Esco was finally freed. Future's 56 Nights was his dedication to DJ Esco as he worked primarily with Southside while waiting for his friend to return home to Atlanta. Now a half-decade later, Future signee and Cleveland rapper Doe Boy pays tribute to that iconic release with 56 Birdz. The album cover, featuring an alien about to give a lobotomy to a bald eagle is enough to grab your attention, but stay for the nine tracks that follow with solid 808-heavy production and some serious anthems from the Freebandz signee.
---
Tom Misch & Yussef Dayes – "Lift Off"
Tom Misch's continual growth as an artist will always excite. His upcoming 12-track collaborative project with rising UK drummer Yussef Dayes, What Kinda Music, was announced back in February. "Lift Off" manages to be a captivating soundscape despite no lyrical content and that's thanks to the jam session's heavy electric guitar and crescendoing groove throughout the five minutes. Misch and Dayes teamed up with Rocco Palladino for assistance as the 16mm music video's one-take aesthetic will draw you in. ""Both our parents who'd never met each other before, are now best friends as a result of this – they now see each other more than we do! I'd like to think, in some small way, that this album has a similar impact for people too," Dayes said.
---
Don Toliver – Heaven or Hell
Don Toliver was undoubtedly one of the main standouts from Travis Scott's feature-heavy JACKBOYS compilation. Now the multifaceted Houston artist returns with his debut album Heaven or Hell, a turn to the psychedelic with his ever-growing vocal range. The clean 12-tracks feature production credits from Mike Dean, WondaGurl, Frank Dukes, and more while Travis, Cactus Jack partner Sheck Wes and Quavo and Offset lend verses.
---
Deb Never & Kenny Beats – "Stone Cold"
Deb Never has been working out. The WEDIDIT affiliate decided to throw down in a backyard wrestling match complete with production and commentary from Kenny Beats. On the "Stone Cold" Steve Austin-inspired single, Deb flexes her half-singing, half-rapping falsetto with a nod to toxic masculinity. "Stone cold, Steve Austin/ Desperate for attention/ He's slammin' bodies left and right, just to prove a point/ That he's the strongest man alive, not a lonely boy, yeah, yeah." The music video is definitely worthy of a few viewings.
---
Flume – "The Difference" ft. Toro y Moi
Flume has been secretly planning a Toro y Moi collaboration for years now, and "The Difference" doesn't disappoint. The song may come equipped with an upbeat pace with electronic inspirations (it has an addicting crooning backing vocal section near the chorus, too) but in actuality, it finds Toro y Moi grappling with the world's impending doom. It focuses on what aspects of life he wants to bring with him to the next universe, and hopefully this song is among the selections. The new single also scores the latest Apple Airpods Pro commercial.
---
Mustafa – "Stay Alive"
Mustafa first broke through after helming the Remember Me, Toronto short film that featured Drake and more of Toronto's diverse creative community. Now the singer-songwriter returns with the Frank Dukes and James Blake-produced "Stay Alive." The emotional acoustic driven single is his first. "It takes a village, it takes a few lifetimes, Rest In Peace to the friends I've lost, long life to the ones still living, nothing in vain, Regent Park forever," he wrote. "This was a fragile step forward, thank you for protecting it with all this love."
---
Lil Yachty – "Oprah's Bank Account" ft. Drake & DaBaby
Lil Yachty is Oprah in his hilarious video for "Oprah's Bank Account." Yachty searches for love with a pretty solid pick-up like: "You look as good as Oprah's bank account." Drake offers up as solid a guest verse as there is in the hip-hop game today, utilizing his sing-songy flow that eventually leads into an intro where he talks about finding his full LSC or "light-skinned capability." Yachty's Oprah interview imitation is truly on-point too as he mispronounces TikTok before Drake jokingly praises Yachty for being at "the forefront of that movement of music that should be forgotten about." DaBaby offers up the story behind his "let's gooo" ad lib, too.
---