Jay Electronica Reveals 'A Written Testimony' Tracklist, Listening Sessions Cancelled Due To Coronavirus (UPDATE)
Featuring Travis Scott and The Dream.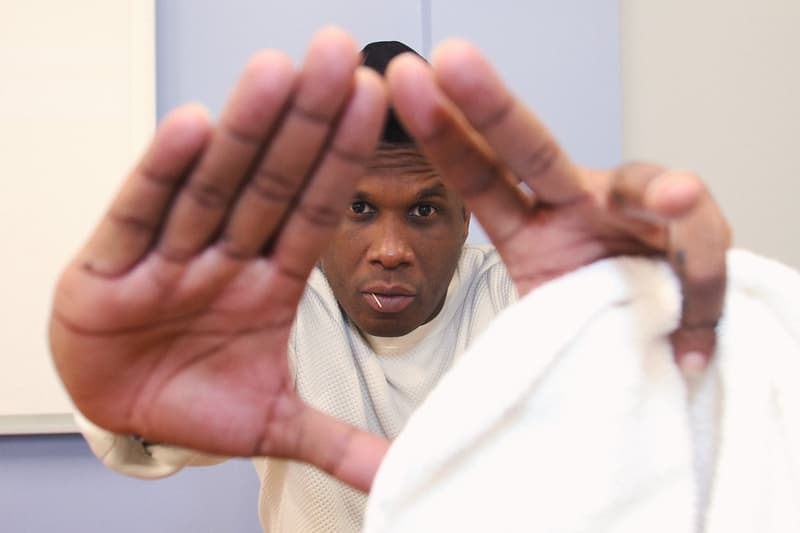 UPDATE (March 12, 2020): While Jay Electronica's TIDAL listening sessions in New York City, New Orleans and Los Angeles have been cancelled over concerns for the growing coronavirus pandemic, the notoriously mysterious rapper has revealed the tracklist for his new album A Written Testimony, rumored to release March 18. True to form, the coded tracklist was debuted in Arabic via Apple Music and is set to feature Travis Scott and The Dream. TIDAL also revealed the album artwork. Check out the full list of songs below and stay tuned for more updates.
Jay Electronica A Written Testimony Tracklist
1. "The Omnipotent Event"
2. "The Ghost of Soulja Selim"
3. "Blinding" f/ Travis Scott
4. "The Eternal Tale"
5. "The Cosmic Soldier"
6. "The Shiny Suit Theory" ft. The-Dream
7. "Intensive Flowing"
8. "The Fruits of the Soul"
9. "The Wheel of Ezekiel" ft. The-Dream
10. "Praise Be to God"
#AWrittenTestimony translated pic.twitter.com/qrPEntHPbE

— Patrick Tervo (@TervoPatrick) March 12, 2020
J A Y E L E C T R O N I C A

A Written Testimony. pic.twitter.com/zMwpDbrPWU

— TIDAL (@TIDAL) March 12, 2020
---
ORIGINAL STORY (March 11, 2020): It's almost here. After over a decade of patiently waiting for his debut album, fans are just a few days away from Jay Electronica's A Written Testimony. The rapper took to social media to announce the effort back in early February, and while the stream of tweets was met with immediate skepticism due to the unfulfilled promise of an LP during the entire 2010s, it looks like Jay Electronica is finally ready to give the world his album.
"…my debut album featuring Hov man this is highway robbery"

— J A Y E L E C T R O N I C A (@JayElectronica) February 7, 2020
Releasing in 40 days

— J A Y E L E C T R O N I C A (@JayElectronica) February 7, 2020
TIDAL has partnered with Electronica for a series of A Written Testimony listening sessions for Thursday, March 12 in New York City, Los Angeles and his hometown of New Orleans. The cryptic flyer features an Arabic script as the title in simple black and white and links out to an RSVP page. Electronica tweeted that the project, recorded in 40 days and 40 nights starting back in December 26, 2019, would be releasing 40 days from the announcement on February 7, which puts the arrival time at Wednesday, March 18. He also stated that JAY-Z will be featured.
You can RSVP for the events in Los Angeles, New Orleans and New York City today via TIDAL. In more music updates, Coachella 2020 has been postponed until October due to the coronavirus outbreak.
It's time. We're giving @JayElectronica fans an exclusive first listen of his album 'A Written Testimony' with 3 intimate events in NY, LA, & New Orleans.

RSVP: https://t.co/gRl7iexHD8 pic.twitter.com/gzcSdcw2wB

— TIDAL (@TIDAL) March 11, 2020
— J A Y E L E C T R O N I C A (@JayElectronica) March 9, 2020