The adidas Originals Basket Profi Is Back Again to Grace the Courts and the Streets
Welcome the brand's first basketball shoe.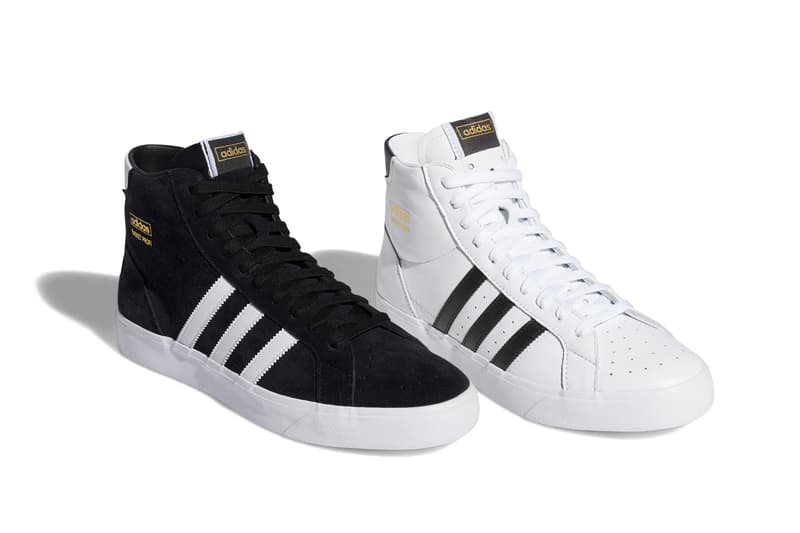 Having first rereleased in 2012 – almost 45 years after its initial introduction – the adidas Originals Basket Profi is once more making its grand comeback. The new looks: a crisp white leather pair and a black suede rendition donning original brand features such as the signature Three-Stripes and thick padded tongue with gold-foil adidas Originals branding.
The Basket Profi was the brand's first professional basketball shoe. It entered the scene as the ultimate lightweight trainer made for the court, later confirmed as the go-to ball-shoe for its comfort-led design by the era's greats. It was considered also as a skate-friendly staple due to its rubber vulcanized sole and perforated nose, alongside other uncompromising features suited for the animated nature of skateboarding.
This combination of court and skate meant that the Basket Profi was the official, street-ready shoe worn by every active crew around. To encapsulate the Basket Profi's cultural significance in 2020 and commemorate the silhouette, adidas Originals has documented Berlin's street courts and the individuals making bold moves within the city's basketball scene.
The adidas Originals Basket Profi is available now in Foot Locker stores across Europe and on the retailer's website.