ICY and SOT Installation Reminds Viewers That 'Our House Is on Fire'
Captured in a moving film narrated by climate activist, Greta Thunberg.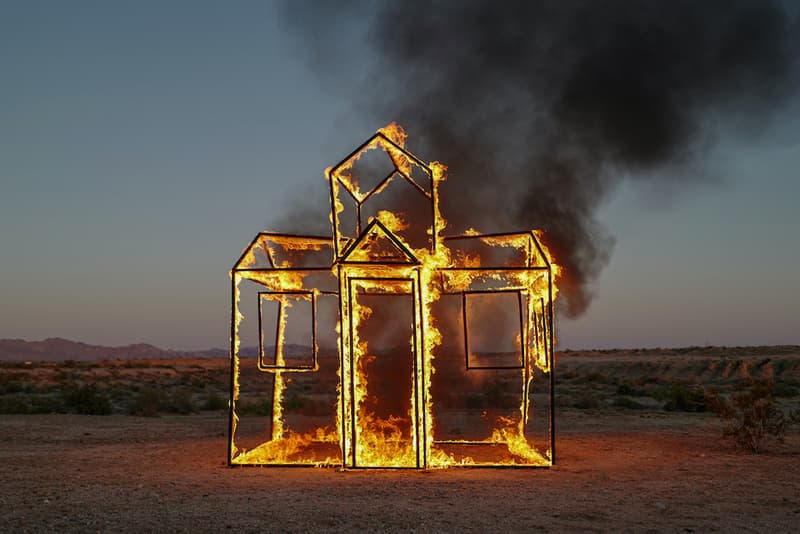 1 of 3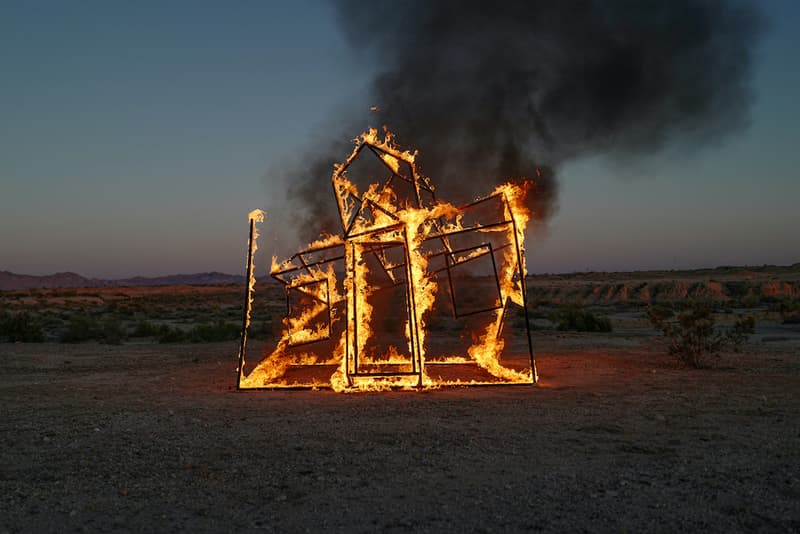 2 of 3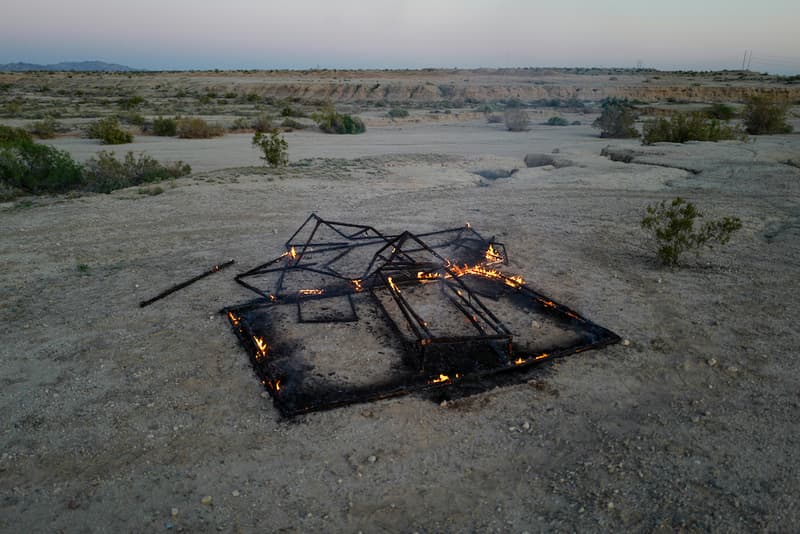 3 of 3
Iranian artist duo and brothers, ICY and SOT, unveiled a new sculptural installation entitled Our House is on Fire in the faraway confines of the Californian desert. Captured in a one-minute short film by COlabs, the large-scale work portrays the frame of a house overwhelmed by flames until it's a stolidly crumbling pile of ashes.
From start to finish, the moving clip features audio from climate activist Greta Thunberg's speech at the World Economic Forum's conference in Davos back in January. The artists want to re-address Thunberg's powerful message with this piece, reminding viewers that climate pollution will worsen if preventive actions are not undertaken.
"I want you to panic. I want you to act as if your house was on fire. I have said those words before. A lot of people have explained why that is a bad idea. A great number of politicians have told me that panic never leads to anything good. And I agree. To panic, unless you have to, is a terrible idea, but when your house is on fire and you want to keep your house from burning to the ground then that does require some level of panic. Everything needs to change and it has to start today. So everyone out there, it is now time for civil disobedience. It is time to rebel." — Greta Thunberg
Get a closer look at Our House is on Fire in the video above and then visit ICY and SOT's website for more projects.
Elsewhere in art, famed photographer Bill Bamberger discussed his Hoops photo series showcasing thousands of basketball courts he's documented since 2004.