Pokémon HOME Now Available on iOS, Android, and Nintendo Switch
Finally granting fans the opportunity to shift Pokémon between the Nintendo Switch, 3DS, and mobile devices.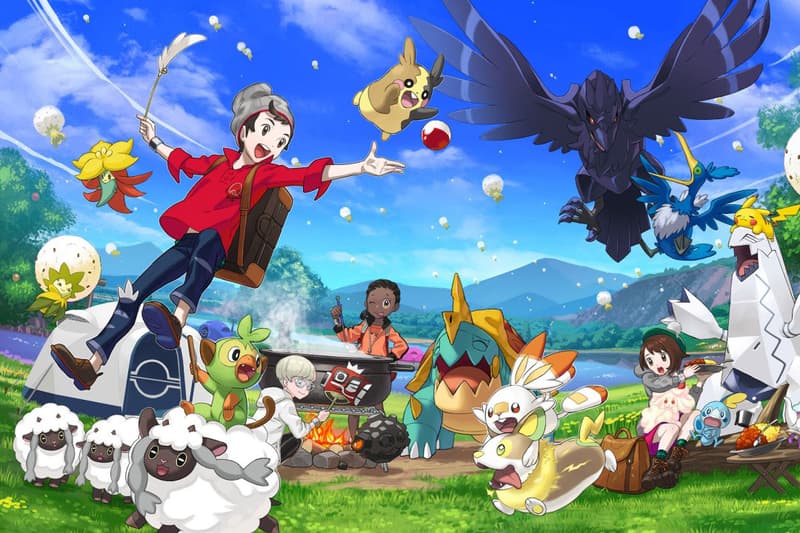 The Pokémon Company has finally released Pokémon HOME, its cloud-based service that gathers all Pokémon from previous titles into one place. Available for Apple iOS, Android, and the Nintendo Switch, the online service, according to the press release, "allows users to take Pokémon from linked Pokémon series games, deposit them in Pokémon Boxes in the cloud, and move them around to other linked (and compatible) games."
If users link the same Nintendo Account from their Switch and mobile versions of HOME, they will also be able to access the same Boxes from both platforms. The Nintendo Switch version of Pokémon HOME supports all the Switch's Pokémon titles: Sword and Shield, Pokémon: Let's Go, Pikachu!, and Eevee!
Meanwhile, both console and mobile versions of HOME will support access to the Nintendo 3DS's Pokémon Bank, the previous iteration of HOME. Pokémon Bank and Poké Transporter will be available at no cost from February 12 to March 12, and after that, users must upgrade to a paid Premium Plan in Pokémon HOME to transport Pokémon from Bank. Various paid Premium Plans are on hand, from 1 month for $2.99 USD, 3 months for $4.99 USD, and 12 months for $15.99 USD.
In other gaming news, Sony is restocking its unofficial "Goku" controller colorway.
It's time, Trainers!#PokemonHOME is now available: https://t.co/9e7hEWhQwy https://t.co/KWaq27wadq

— Pokémon (@Pokemon) February 12, 2020
For those curious, THIS is what it looks like when you transfer a mon with a Move not accessible in SwSH, it'll be faded out & you can't select it, you'll have to go to the Move Deleter. Curious they kept the names & stuff instead of just force deleting at transfer #PokemonHome pic.twitter.com/6qBPV1aB1r

— The Silver League (@TheSLNOfficial) February 12, 2020
You can mass release up to 100 at once #PokémonHOME #NintendoSwitch pic.twitter.com/D3V5lVwGgj

— SBJ | Steve (@draggingalake) February 12, 2020
You're gated out of tranfering certain pokemon until the expansion. I'm concerned about who Won't be able to come over #PokémonHOME pic.twitter.com/2NbPeljVjV

— B r o c c u ~ (@ChawnSarter) February 12, 2020
Finally, my shiny Mew can enter the 21st century #PokemonHome pic.twitter.com/K6KfAvv0pV

— Ryan Frankland (@19RyanTheLion91) February 12, 2020