KEENKEE FW20 Channels Nostalgia for Once-Futuristic Technology
Reflected in bold color-blocking, pixelated prints and cell phone mouthpieces.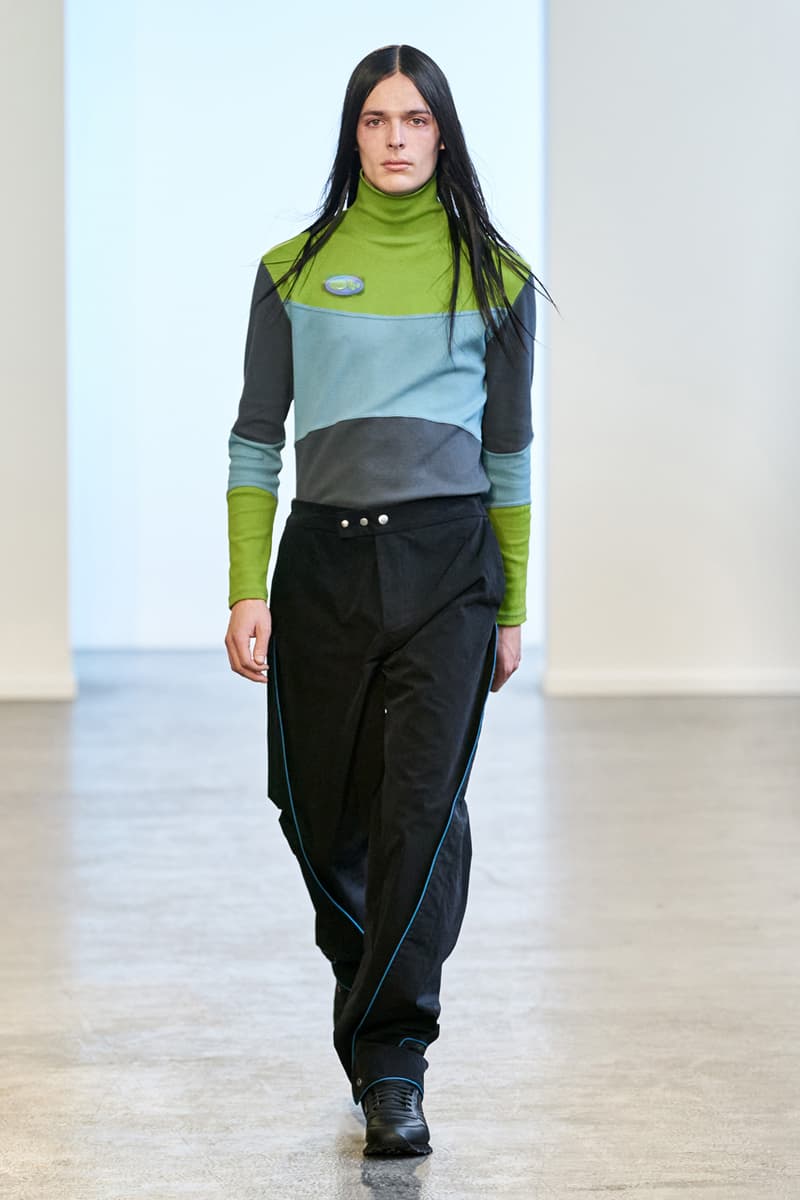 1 of 26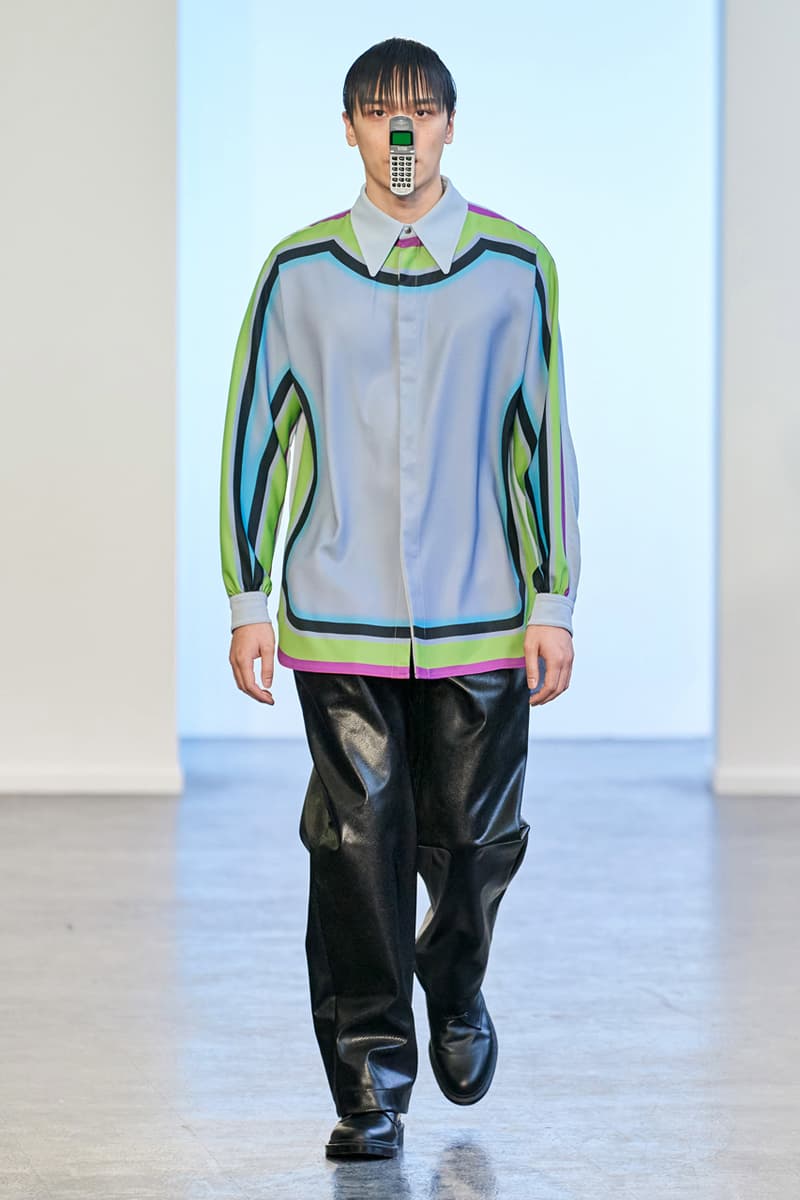 2 of 26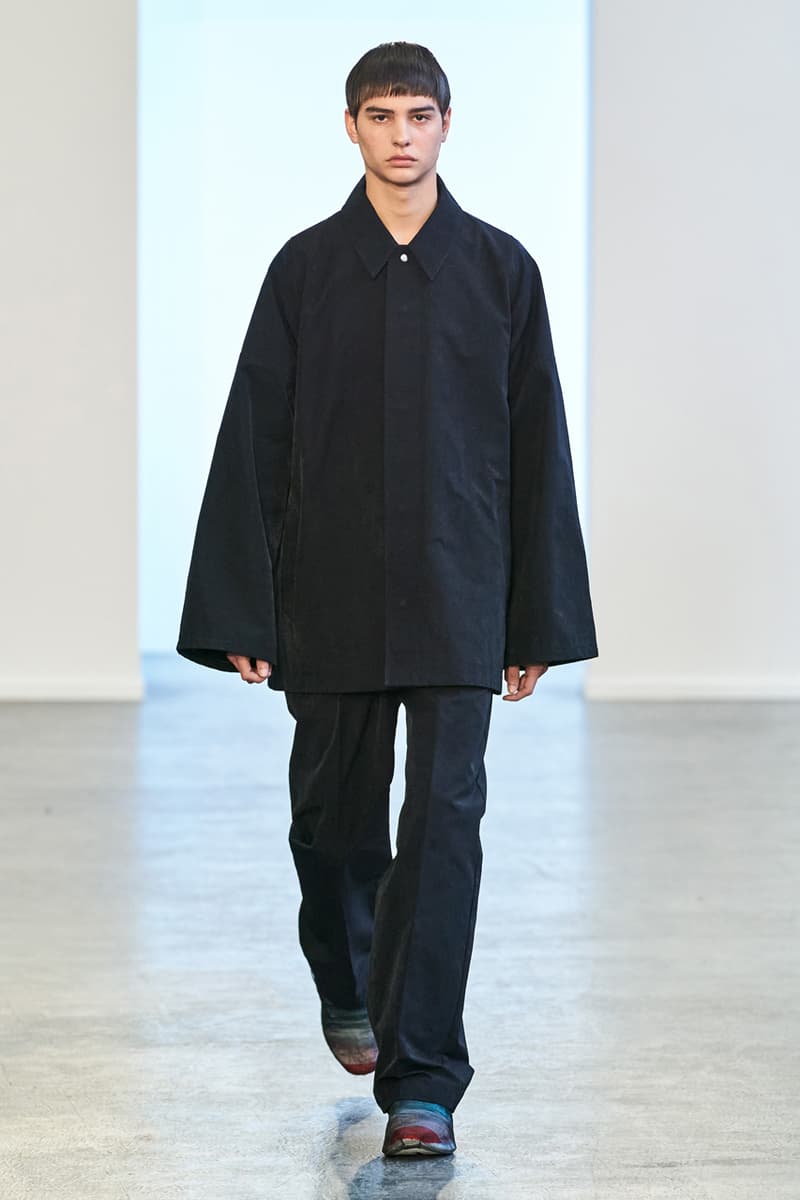 3 of 26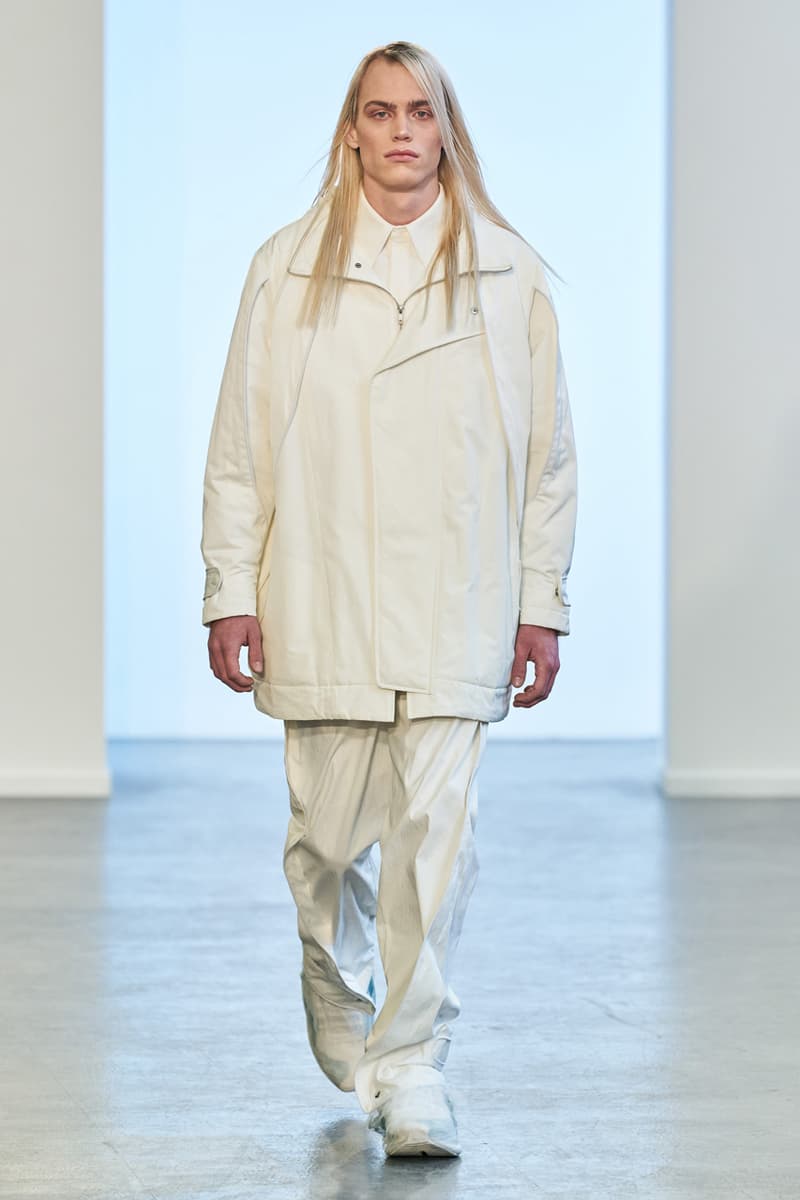 4 of 26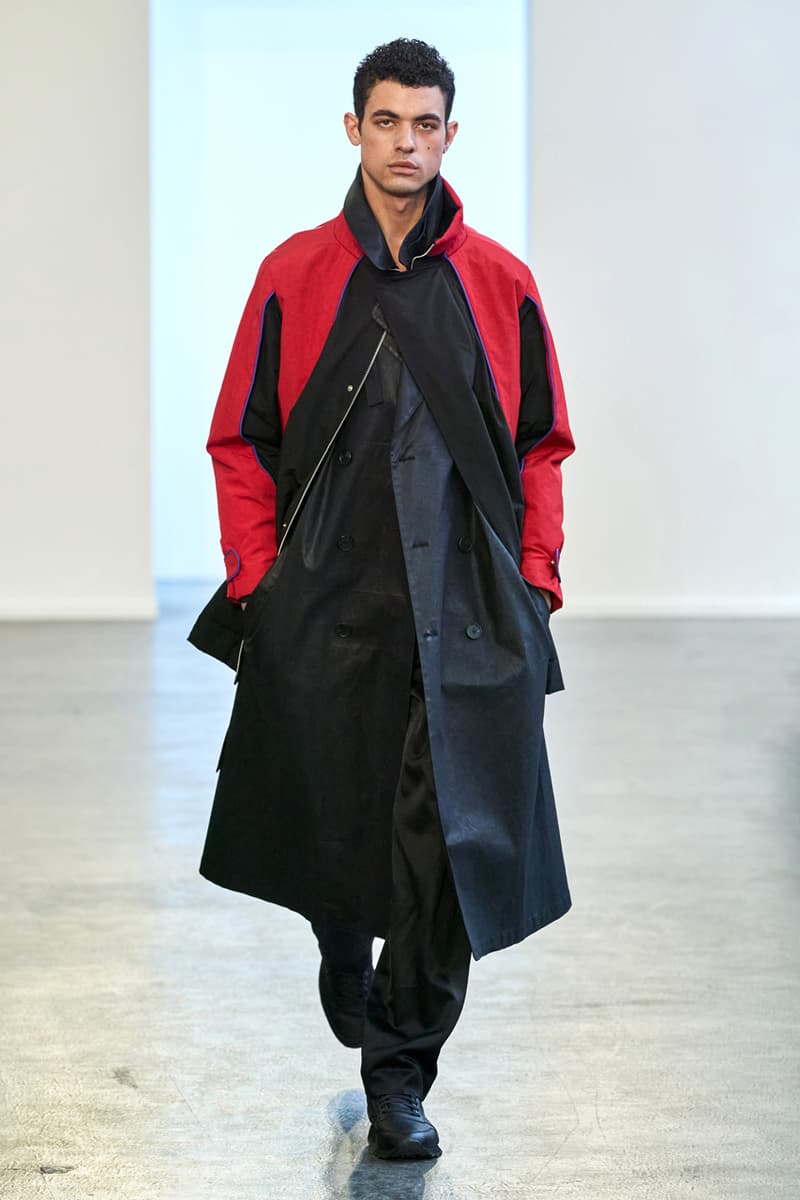 5 of 26
6 of 26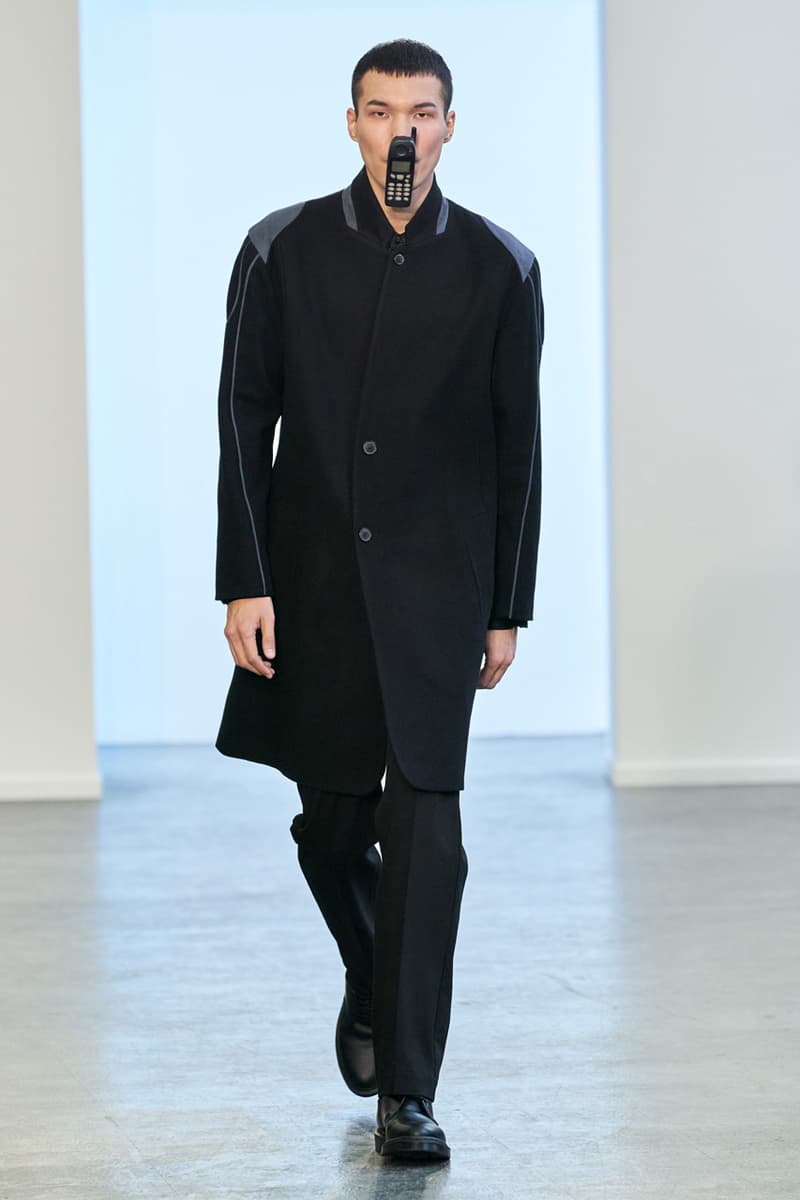 7 of 26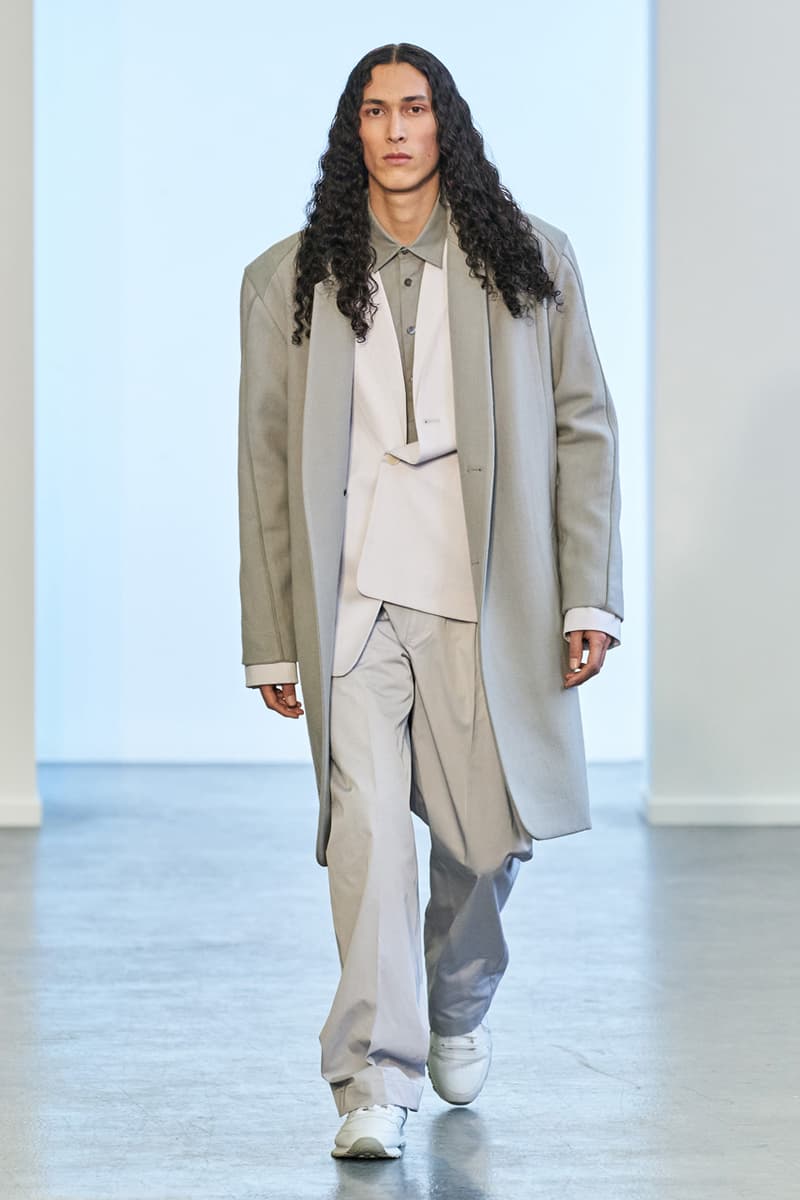 8 of 26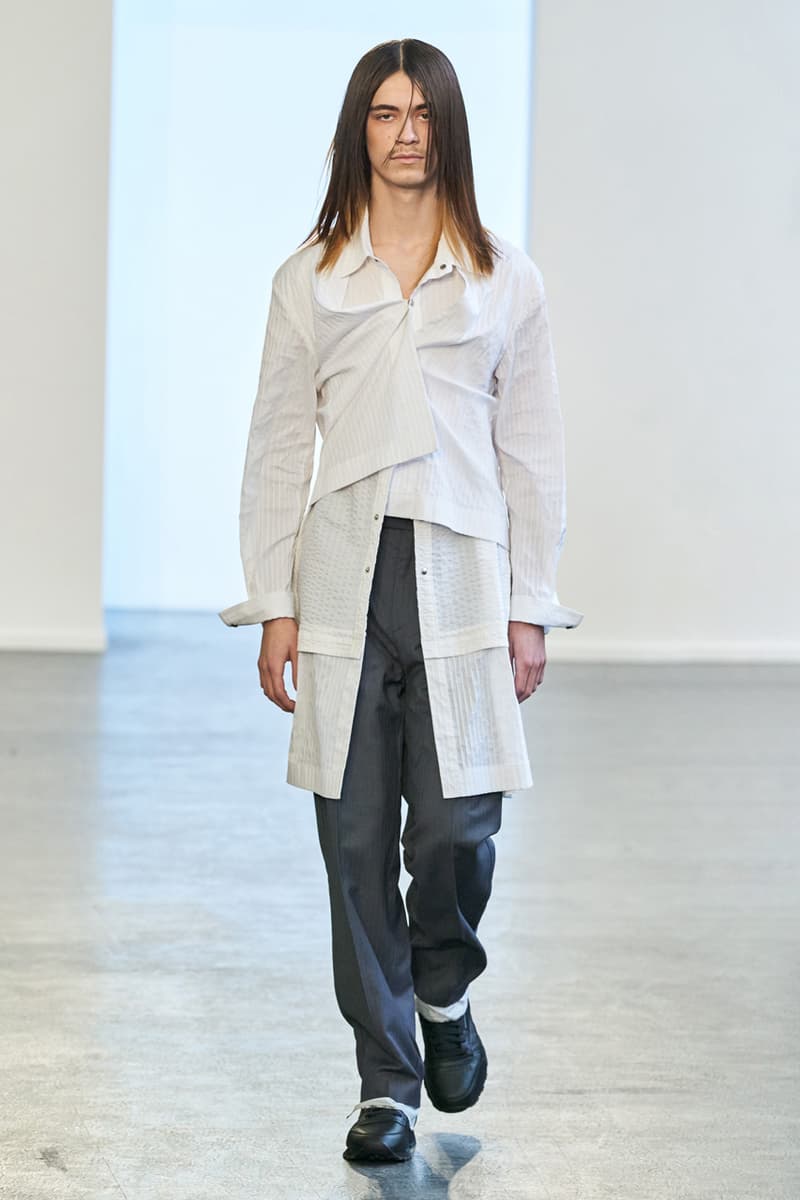 9 of 26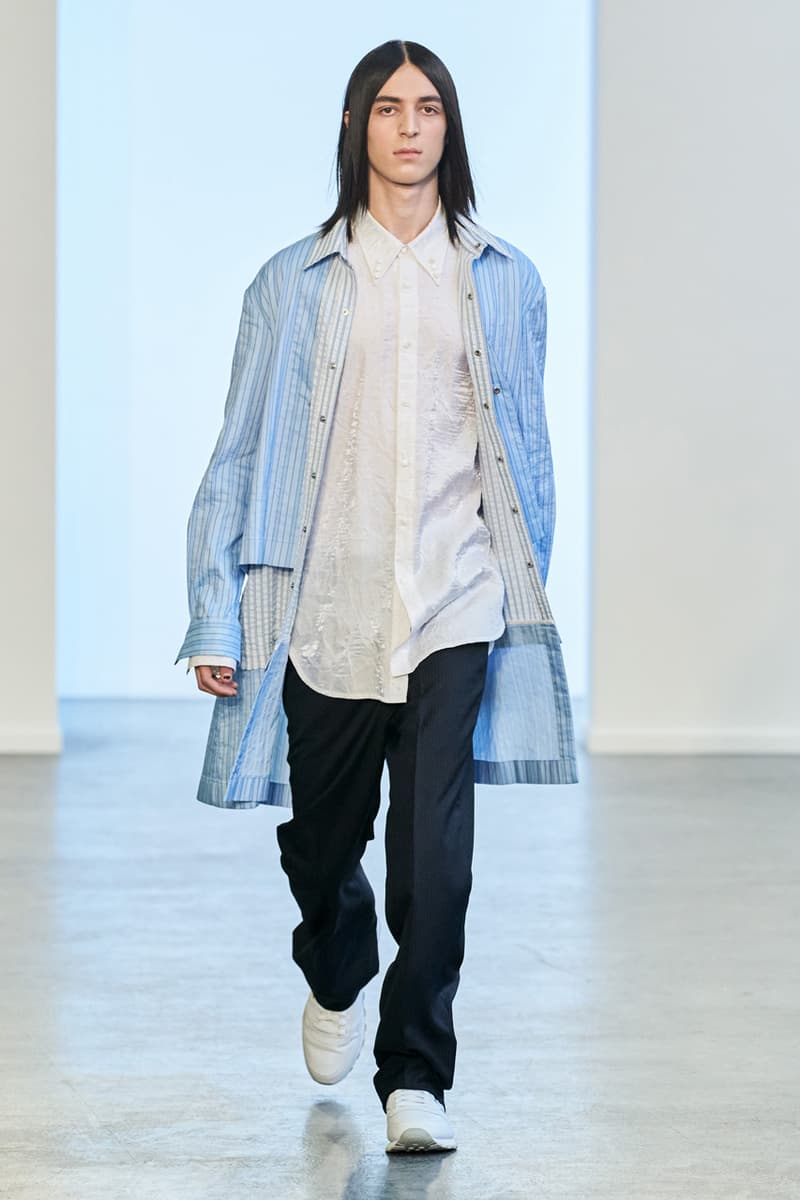 10 of 26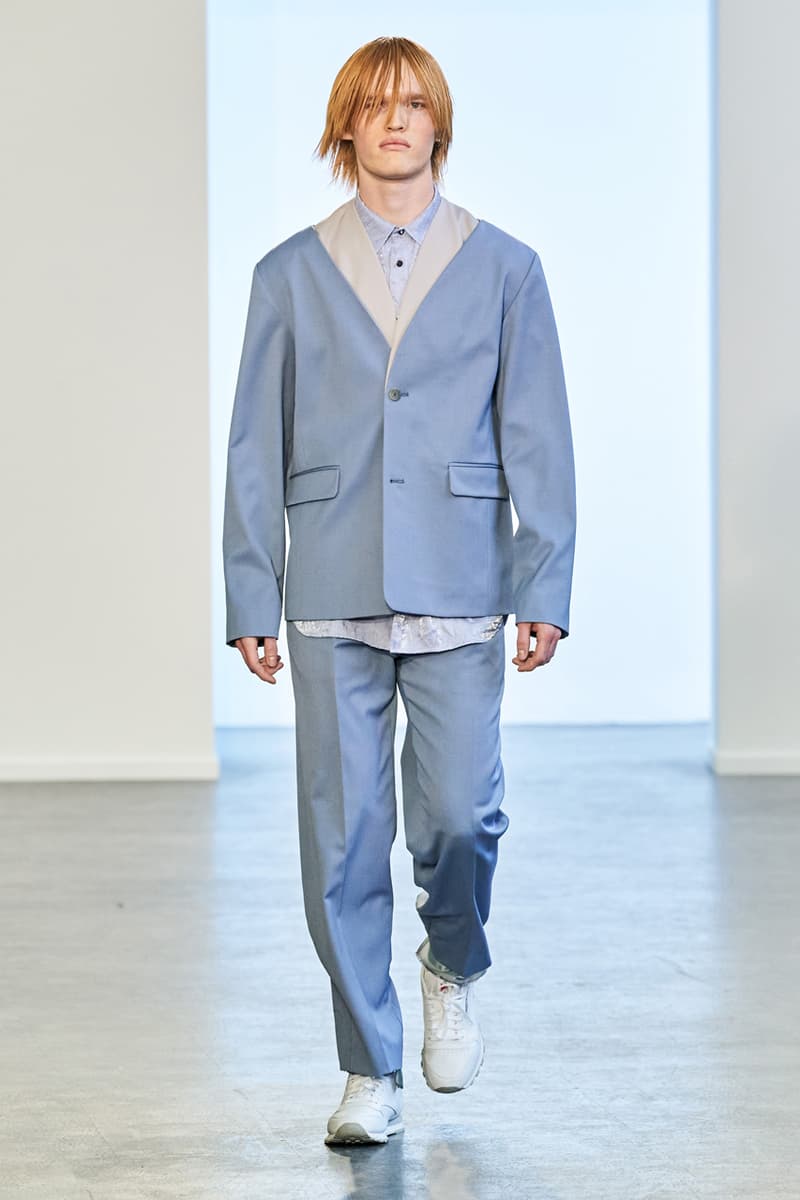 11 of 26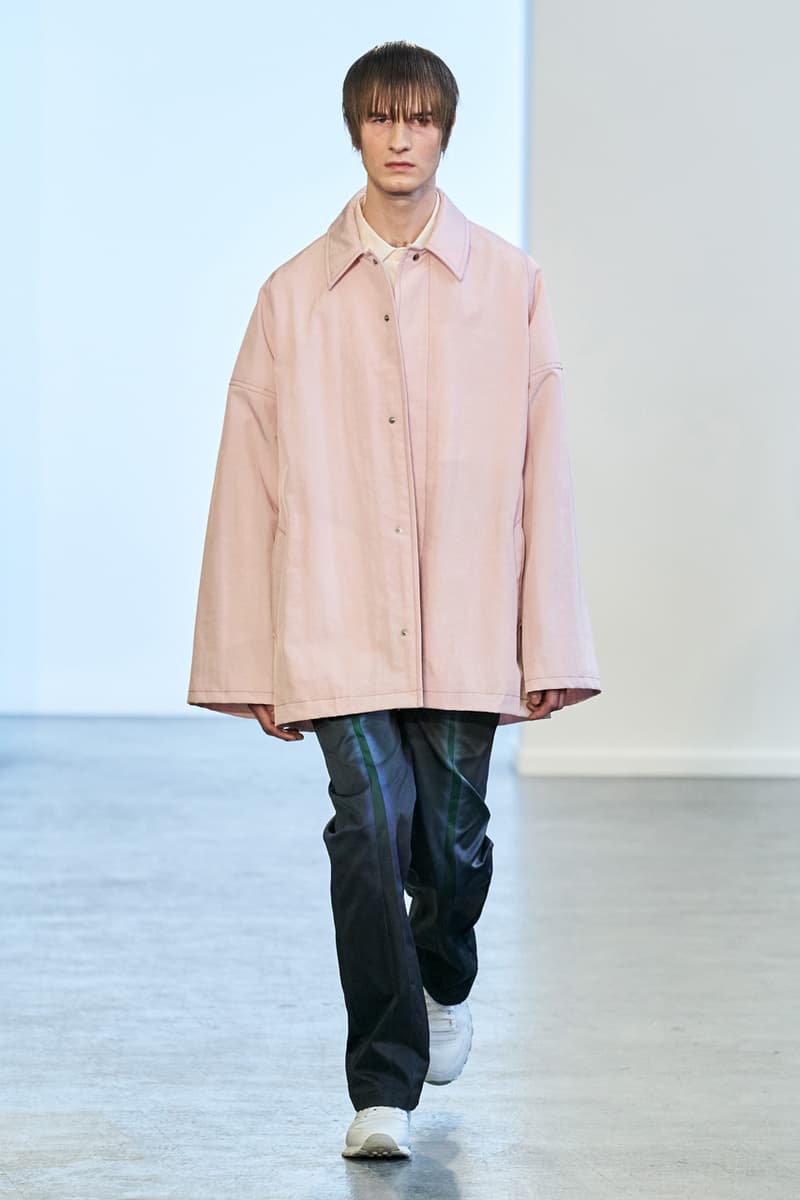 12 of 26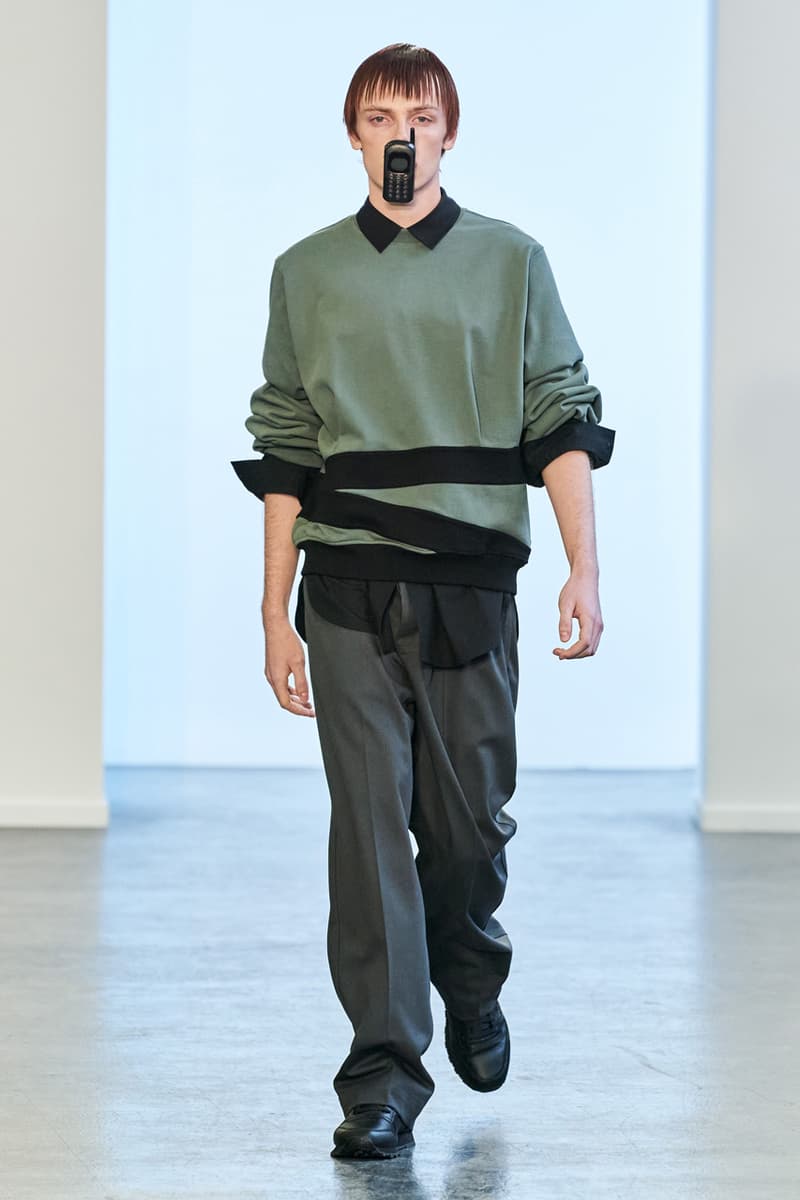 13 of 26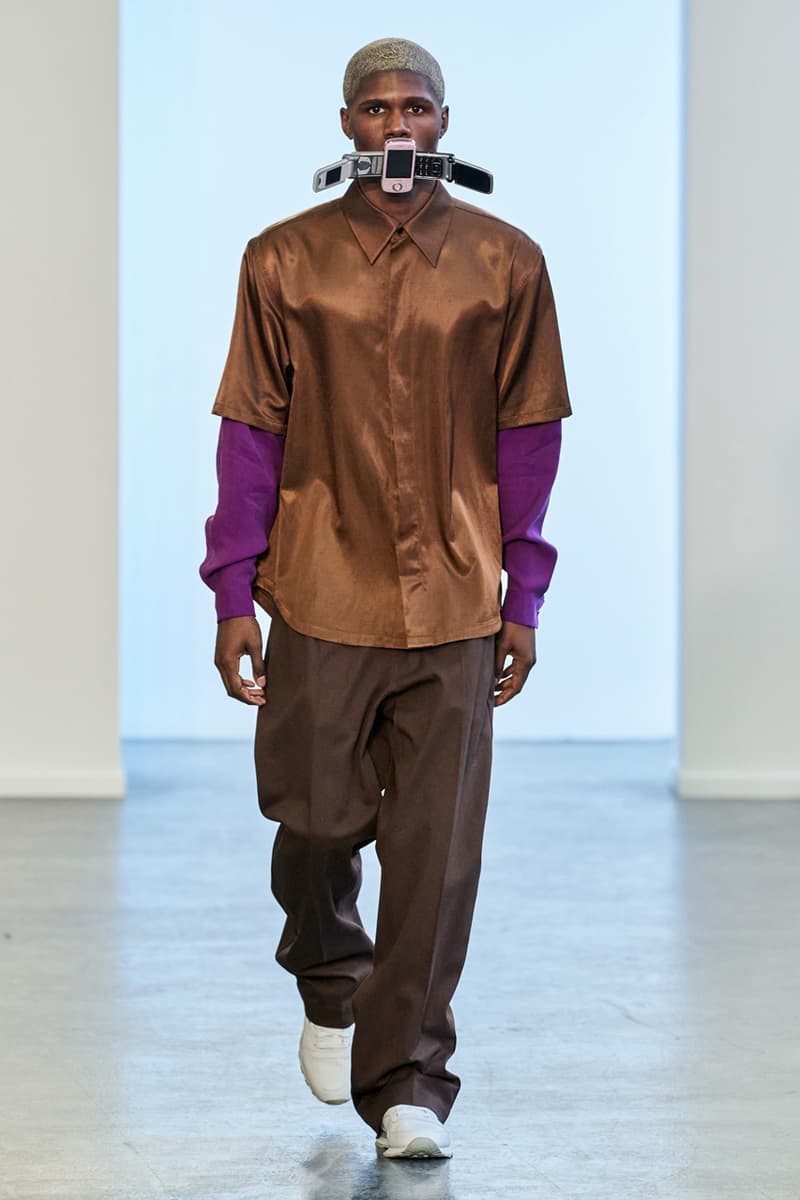 14 of 26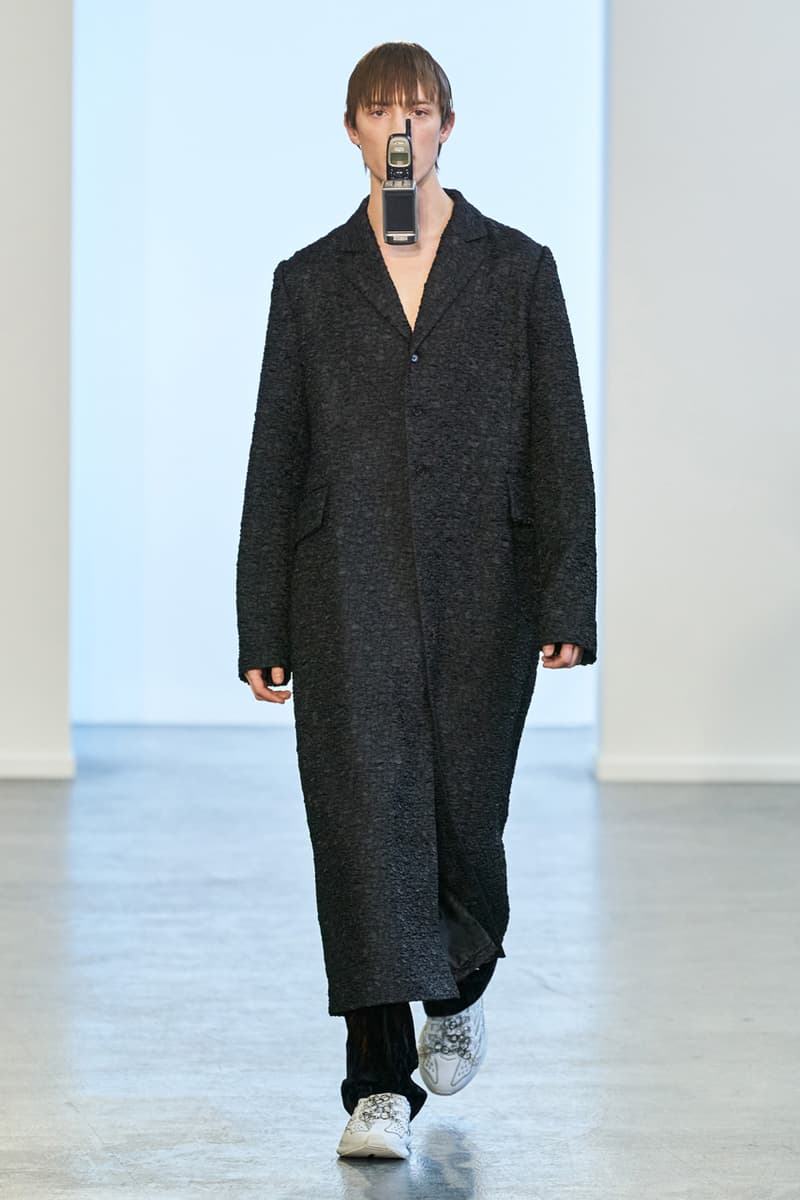 15 of 26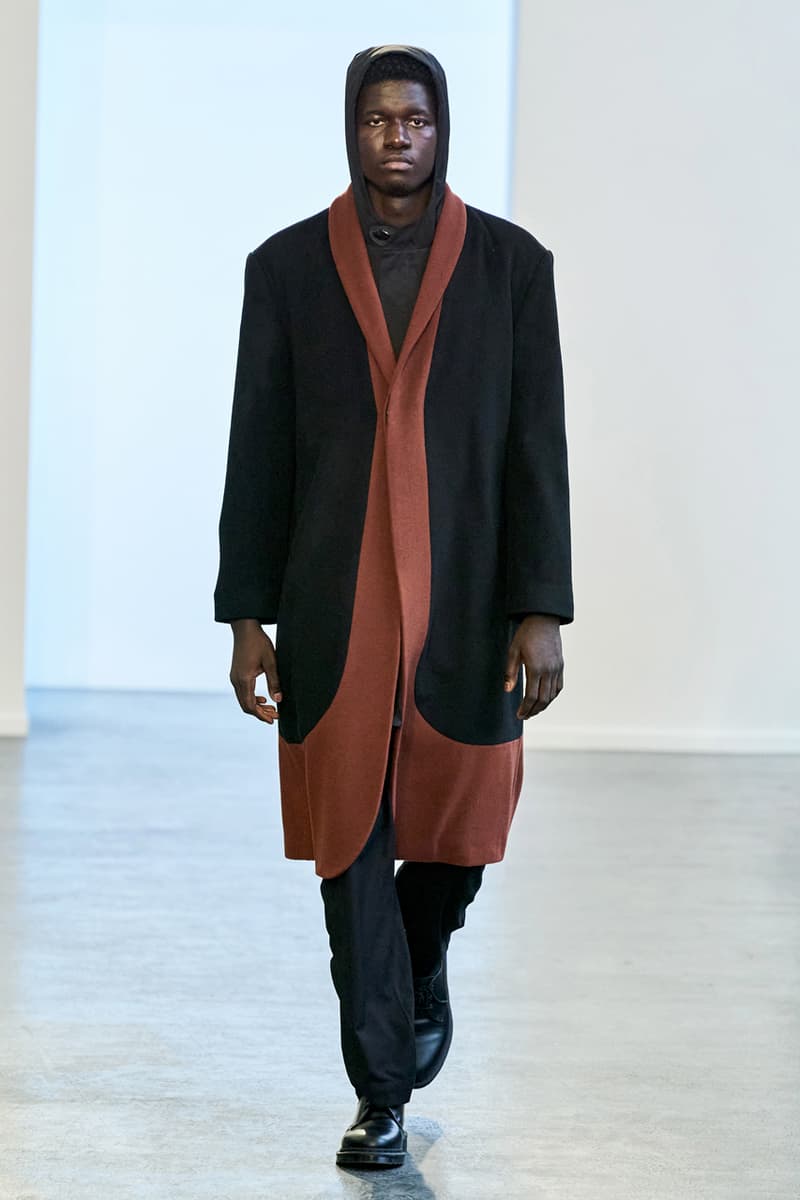 16 of 26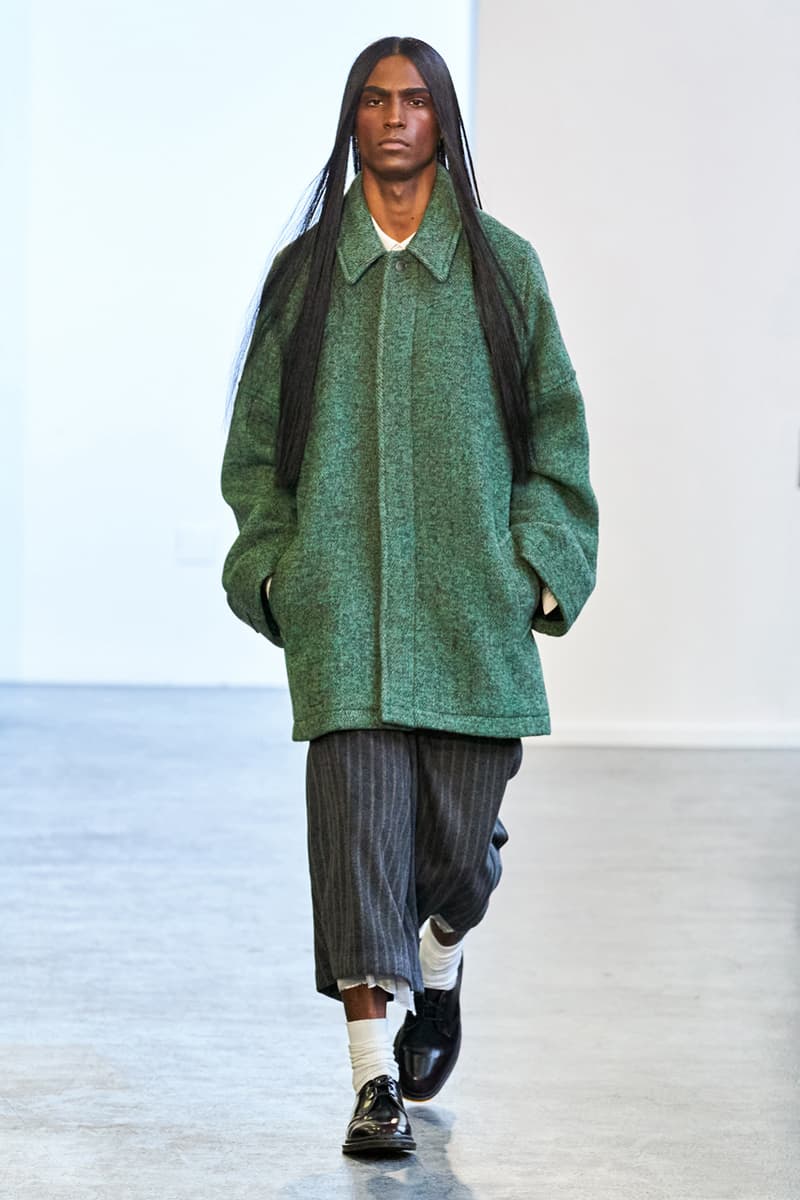 17 of 26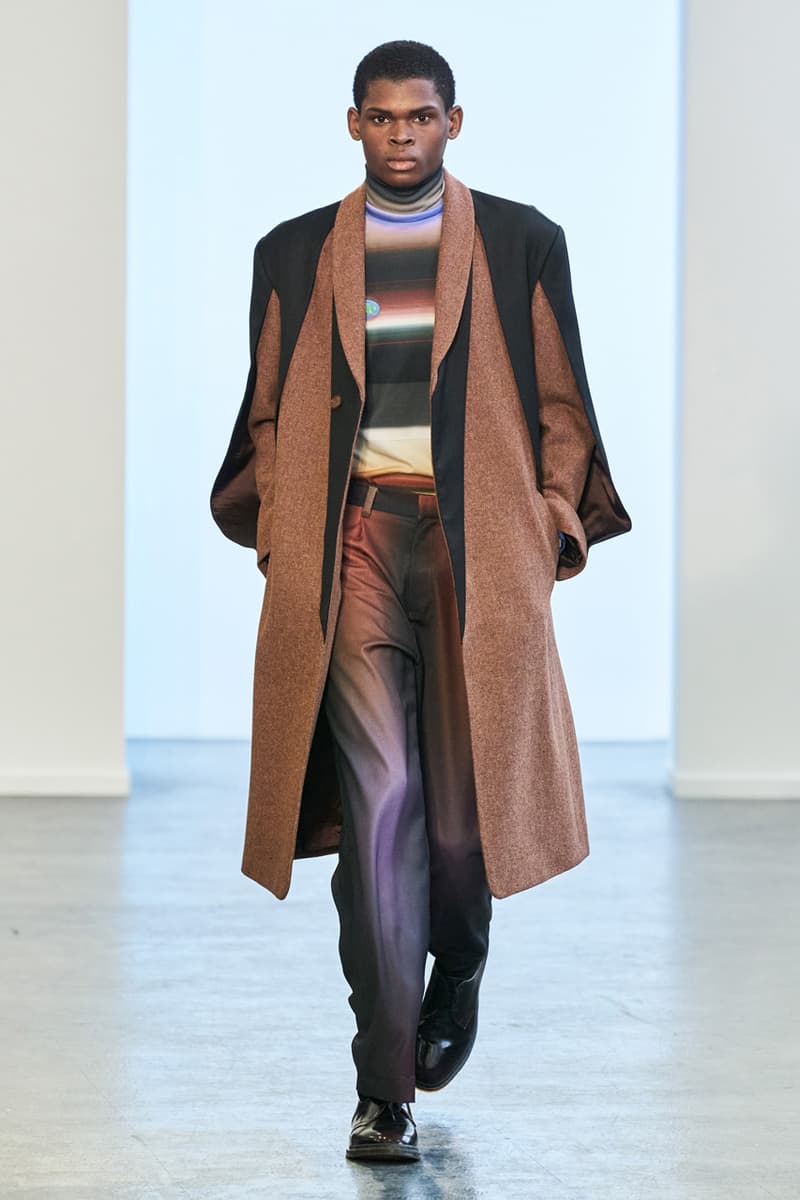 18 of 26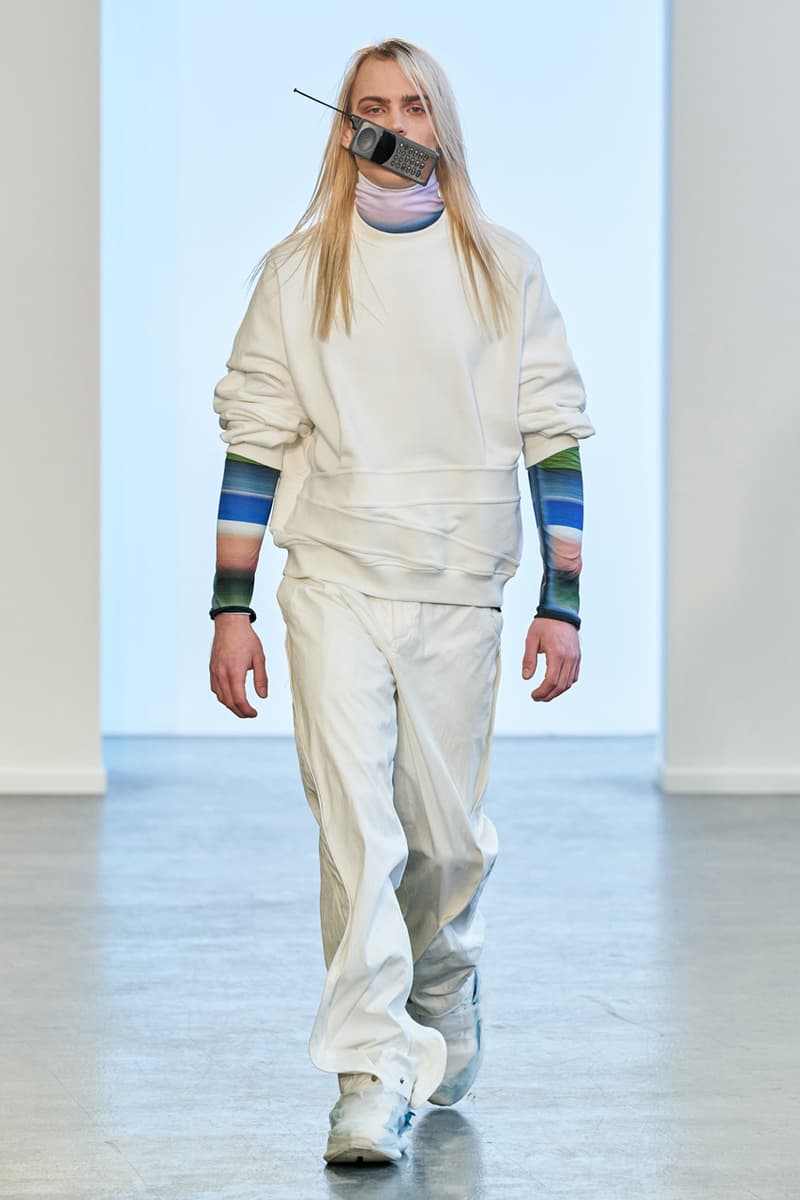 19 of 26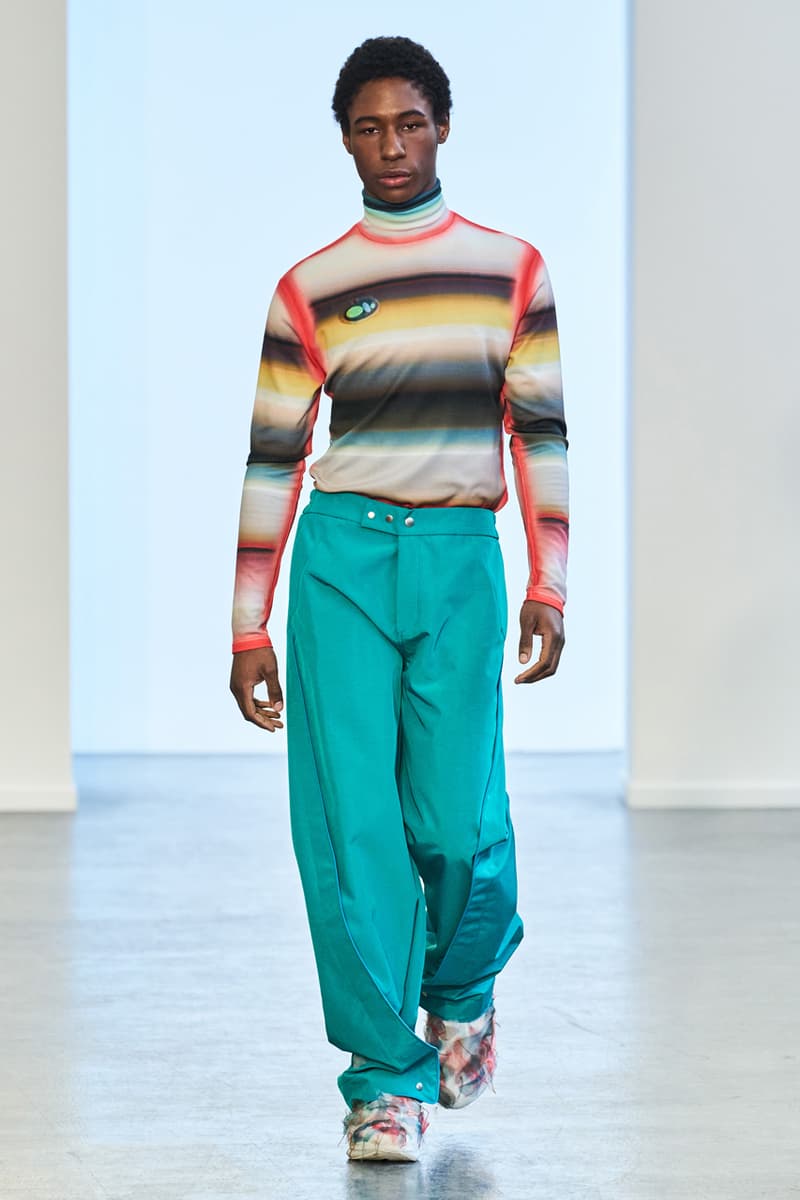 20 of 26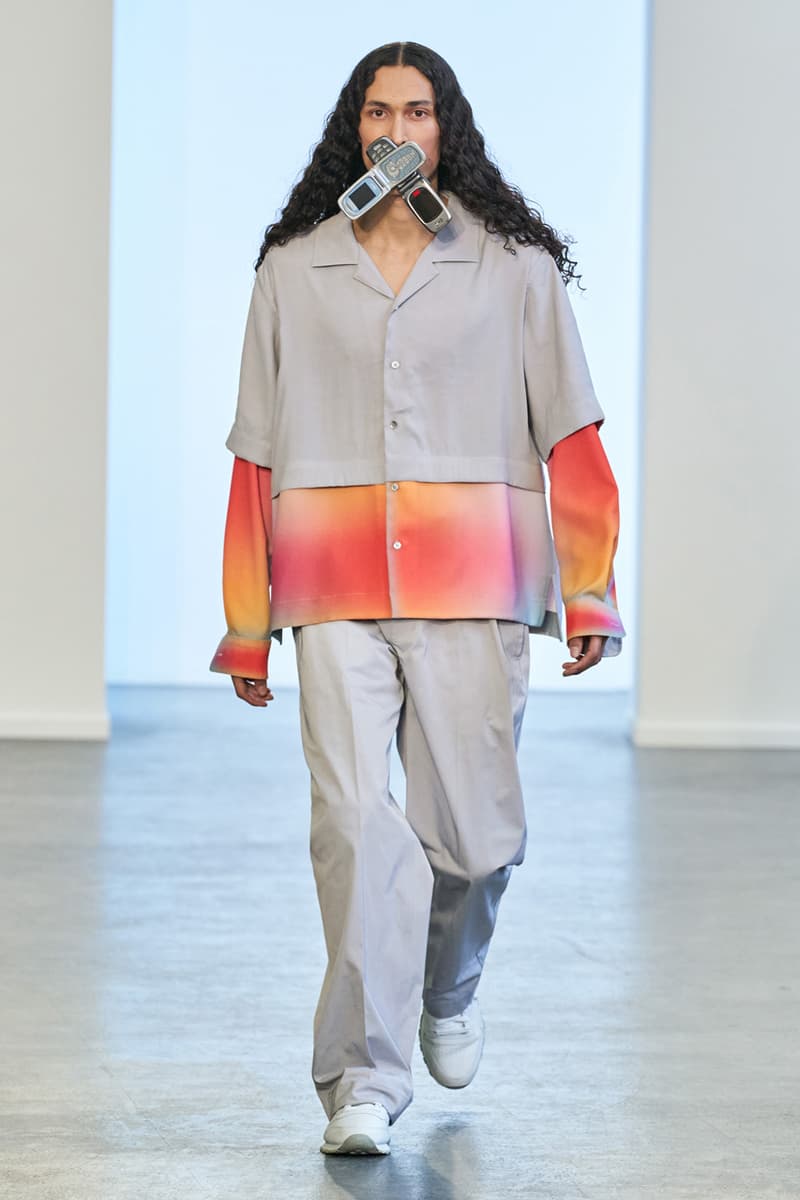 21 of 26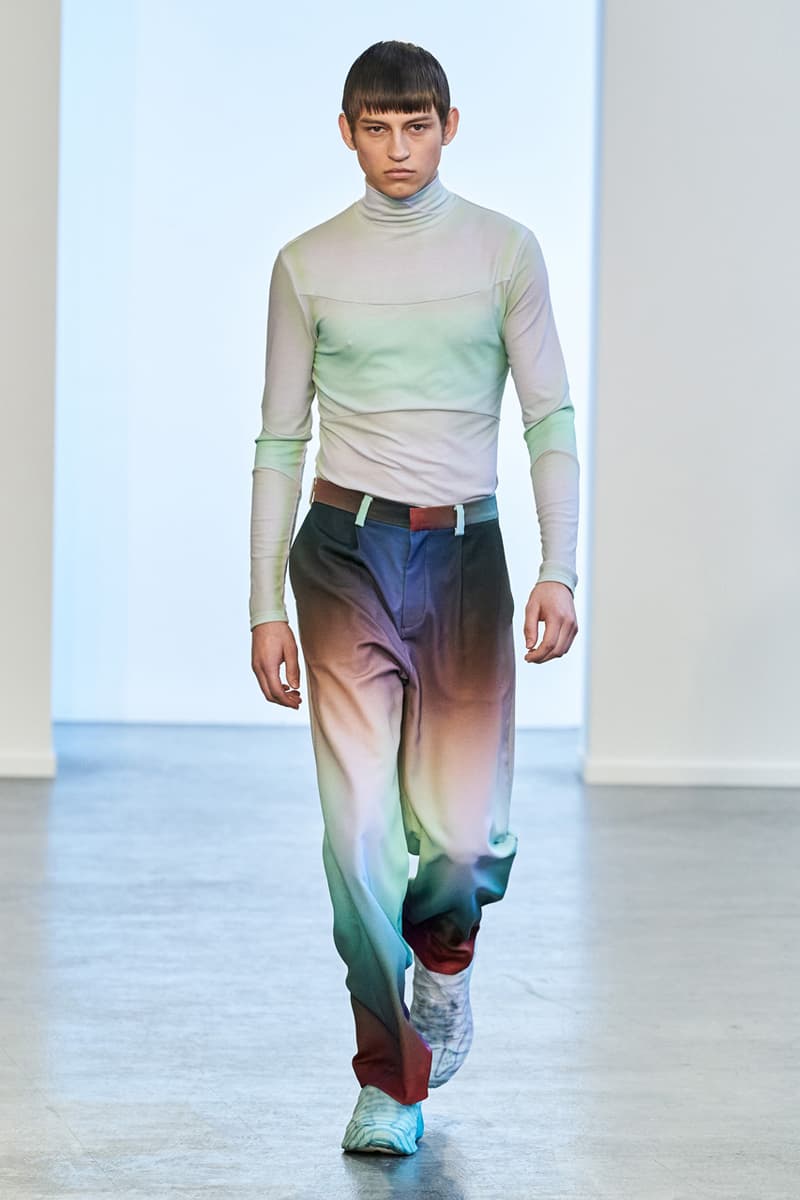 22 of 26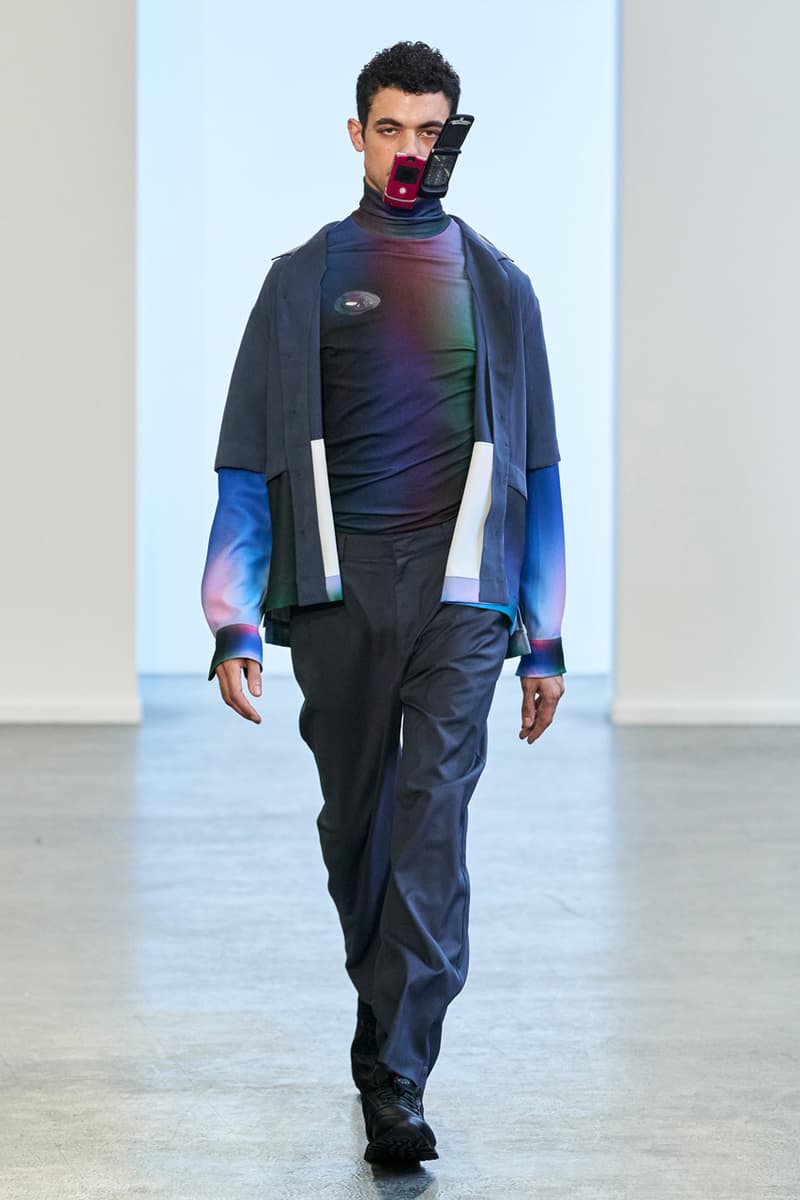 23 of 26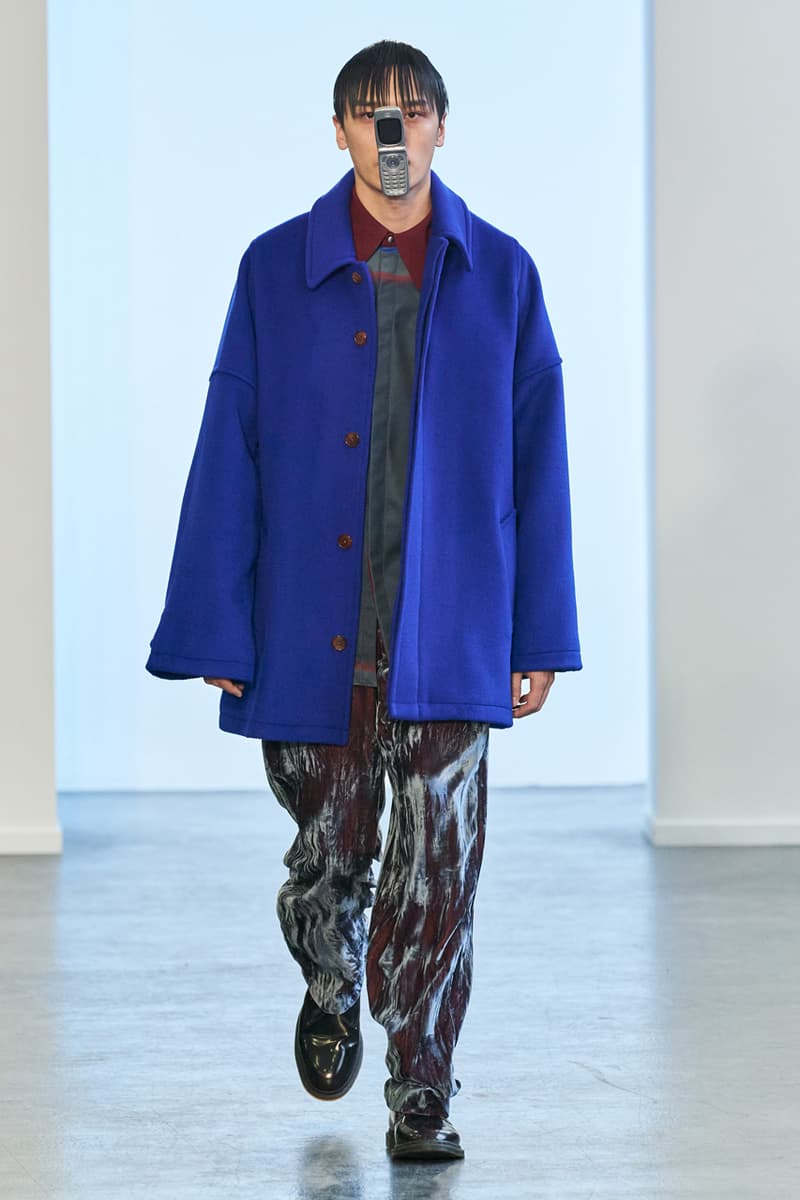 24 of 26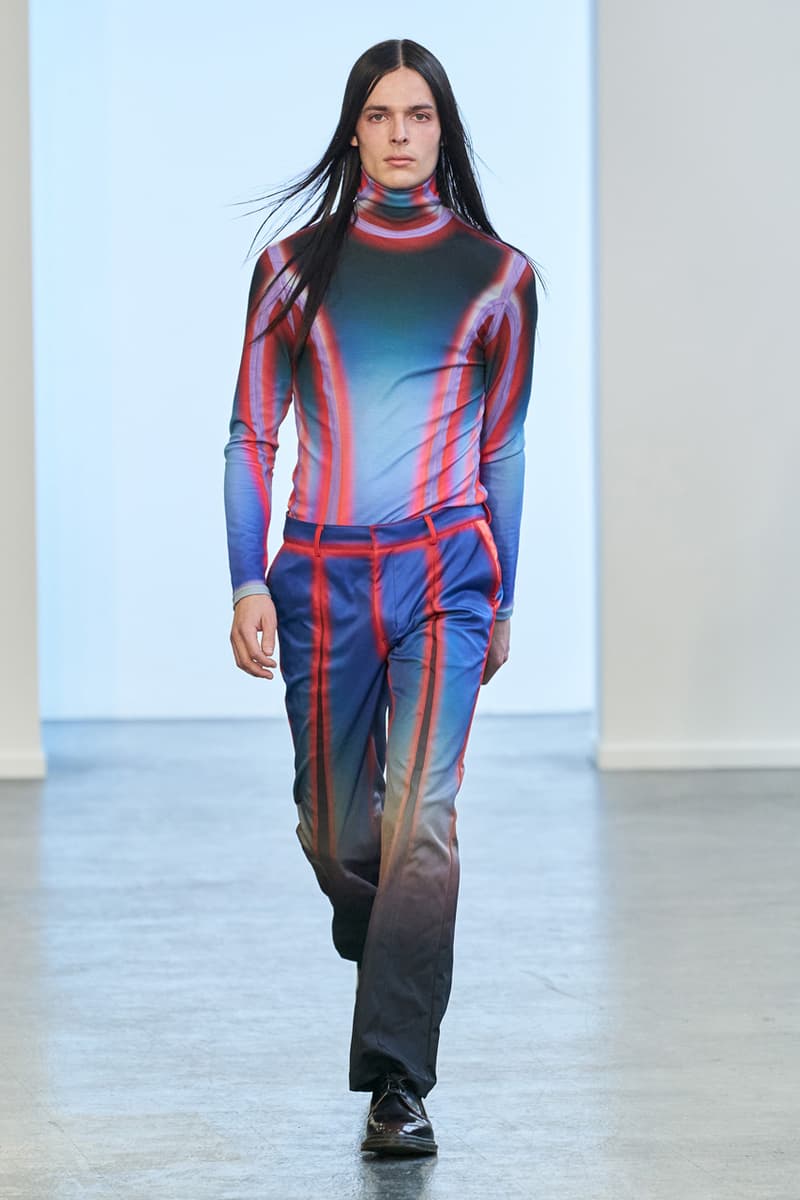 25 of 26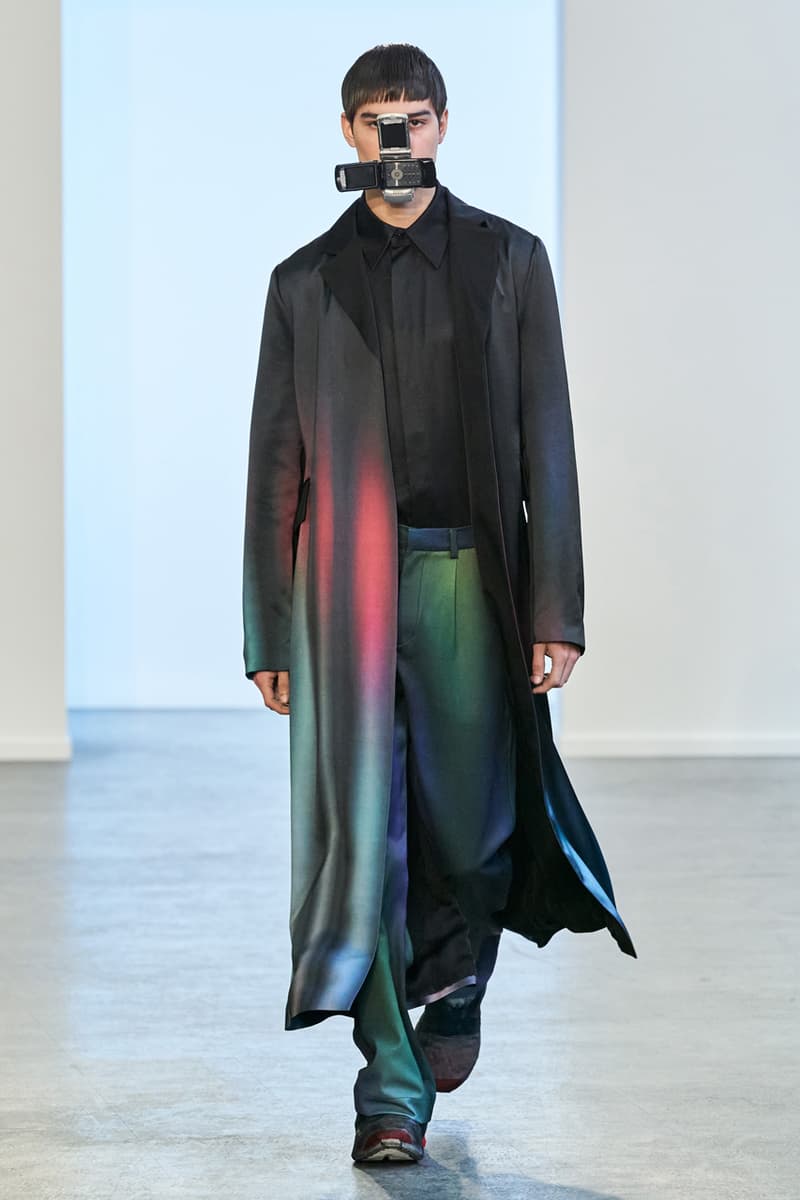 26 of 26
Founded in 2018 by Kee Kim, KEENKEE is a New York-based menswear brand that strays from simple classification, channeling workwear, tailoring and street staples throughout each season. Fall/Winter 2020 is the brand's debut runway presentation, demonstrating strong graphic appeal developed by Kim's previous career as a graphic designer.
After graduating from Yale University's School of Art, Kim joined design consultancy 2X4, working with a diverse client base that includes Prada, who Kim partnered with over 30 times (his artwork still graces the wallpaper of Prada's boutique in New York's SoHo neighborhood). FW20 channels his disparate tastes through a nostalgic lens, repurposing an outdated conception of futurism for the contemporary age, executed by way of stark color experimentation and generous cuts.
Kim's models strode the runway wearing mouthpieces crafted by Belgium-based Georgian artist Shalva Nikvashvili, recycled from obsolete cell phones to highlight the collection's backwards-looking progressivism, delivering garments that wouldn't be out of place on the cast of Hackers. His experience with graphic design yields blended gradient prints executed on skin-tight base layers and trousers, accompanied by color-blocked layering pieces like a slouchy quad-colored shirt with an extended collar. Anatomic seams lend humanity to the digitally-indebted blazers, coats and slacks, while faux textile prints create the visage of python skin for a consciously luxurious touch.
Visit KEENKEE's site for more info and shop its latest via stockists like SSENSE.
Elsewhere at New York Fashion Week, KOZABURO delivered pared-back denim with trippy accents.