South Korea Ate $6.8 Billion USD in Fried Chicken This Year
The industry's delivery services thrived during the pandemic.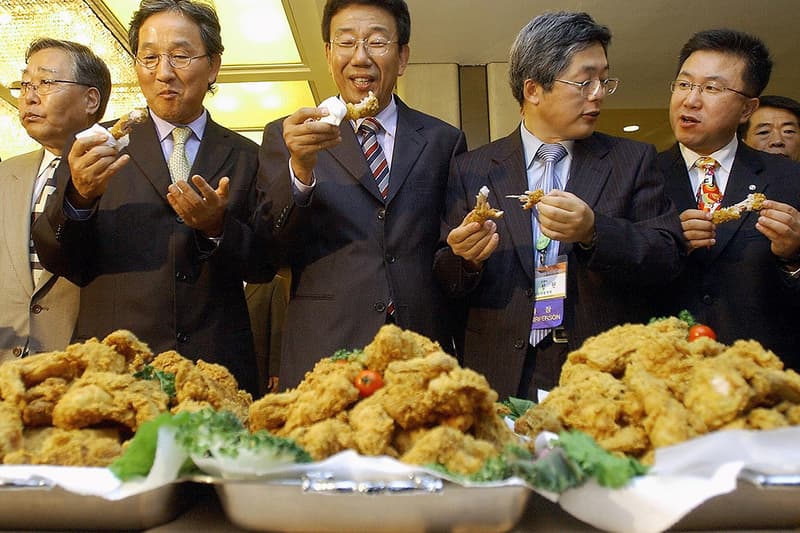 According to reports, South Korea is projected to eat ₩7.47 trillion KRW (approximately $6.8 billion USD) worth of fried chicken by the end of 2020. Market research firm, Euromonitor, announced the prediction for the nation's famed fried chicken industry that has thrived during the Coronavirus pandemic thanks to its established delivery services.
In comparison with numbers from 2016, sales have increased 53 percent this year with top companies Kyochon Chicken, bhc and Genesis BBQ expected to record their largest sales numbers ever.
Kyochon is set to rake in ₩430 billion KRW (approximately $395 million USD) and bhc should bring in  ₩400 billion KRW (approximately $368 million USD), both breaking into Korea's illustrious "400 Billion Won Club" this year. While Genesis BBQ trails with ₩350 billion KRW (approximately $322 million USD), a ₩110 billion KRW (approximately $101 million USD) increase from its sales last year.
Thanks to its thriving sales, Kyochon F&B, the parent company of Kyochon Chicken, became the first fried chicken franchise to IPO on the nation's main bourse Kospi. While bhc co., the franchise operator of bhc in Korea, found international investment, with the Canada Pension Plan Investment Board (CPPIB), Canada's biggest pension fund, announcing plans to invest ₩300 billion won (approximately $275 USD million).
BBQ Chicken opened 300 locations this year, increasing its number of locations to 1800. The company also introduced its "BBQ Smart Kitchen (BSK)" concept, a new delivery specialty franchise option is aimed towards owners in their 20s and 30s, requiring only ₩50 million KRW (approximately $46,000 USD) to start. The BSK concept helped the company open more than 100 locations in the last six months.
View this post on Instagram
View this post on Instagram
View this post on Instagram
For more food and beverage news, Pizza Hut recently launched Beef Wellington and Fire Spicy Hot Pot pizzas.