Look Back at the Top Anime on Crunchyroll from 2020
Introducing the best anime of this year to watch over the holidays.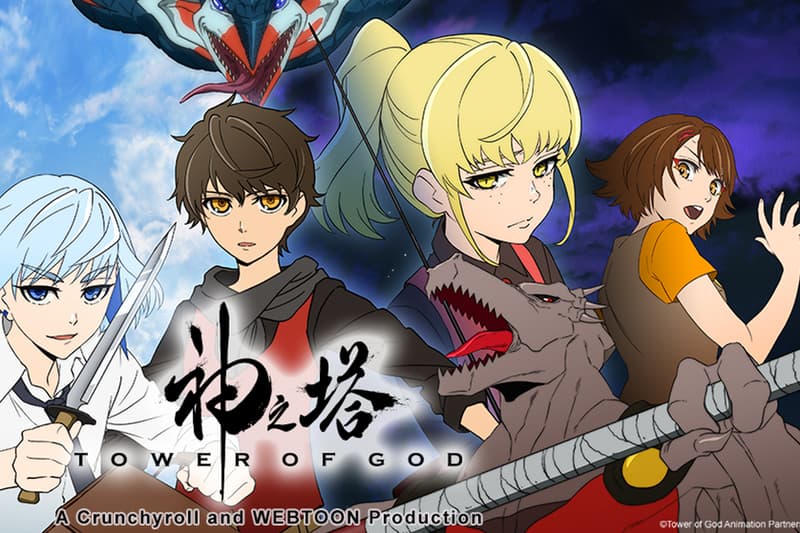 For those in need of a new show to watch, Crunchyroll has a wide variety of anime series to stream over the holiday season. Since the website launched in 2006, Crunchyroll has grown its offerings to include new and long-running anime options for fans to stream. When looking back at the top anime on Crunchyroll from this year, the site's original titles have shown fans that its compelling original shows and characters are a force to be reckoned with. After a year that included the reboot of Digimon and the release of sequels to favorites like NARUTO, HYPEBEAST has created a list of the top anime to watch before this year ends.
For fans of horror or 'dark fantasy' shows, JUJUTSU KAISEN is a series about teenager Yuji Itadori and his battles against powers of evil. After the originary boy becomes cursed, he becomes entangled in the world of sorcery, curses and specters. New episodes of this heroic tale stream every Friday, only on Crunchyroll. JUJUTSU KAISEN was first released as a manga in 2018 and currently has over 6.5 million copies in circulation.
Tower of God is Crunchyroll's first original title produced in partnership with WEBTOON. The anime series follows the story of the beginning and the end of Rachel, a girl who climed the tower so she could see the stars. The highly anticipated adaption of SIU's WEBTOON series thrilled fans when Tower of God was released in April of this year.
The God of High School is another popular anime from Sunghoo Park, the same director behind JUJUTSU KAISEN. In this compelling series, Jin Mori fights his way through a martial arts tournament to be the strongest high schooler of thm all. Released in 2020, The God of High School is another original title by Crunchyroll.

BORUTO: NARUTO NEXT GENERATIONS is a Japanese anime series based on the manga of the same name. This series is the sequel to Masashi Kishimoto's NARUTO, which is one of the longest-running series about a ninja-in-training. BORUTO: NARUTO NEXT GENERATIONS starts with a series of mysterious events that unfold in Hidden Leaf Village.

This original video animation directed by Tatsuya Yoshihara has been airing in October 2017. Now, over 110 episodes from Black Clover are currently streaming on Crunchyroll. The series follows a pair of young sorcerers who are trying to achieve their common dream of becoming the Wizard King.
Fire Force comes from the same creator behind Soul Eater and fans of either series can find the second season streaming on Crunchyroll. This series follows the Fire Force, who tries to snuff out an incredible inferno that sets the citizens of Tokyo ablaze. Shinra, the main character has a devil's footprint that complicates his plans.

Re:ZERO is known as an isekai anime that flipped the genre on its head after it was released. It follows a character named Subaru who has the ability to revive himself even after dying countless times. The second season of Re:ZERO picks up on the aftermath of a tragic ending from the last series with new adventures in a variety of different worlds.
Fans of the original Digimon can watch the reboot of the animated series on Crunchyroll. This show takes place in the year 2020 and the Network has become something that humans can no longer do without in their daily lives. While the characters in this show aren't aware of this the Digimon, fifth-grader Taichi Yagami is suddenly transported to the Digital World. 
To watch one of these popular series from 2020 or browse other anime to stream before the year ends, check out Crunchyroll's website.