Neil Peart's '2112' Drum Set Fetches $500K USD in Auction
Five times the original estimate.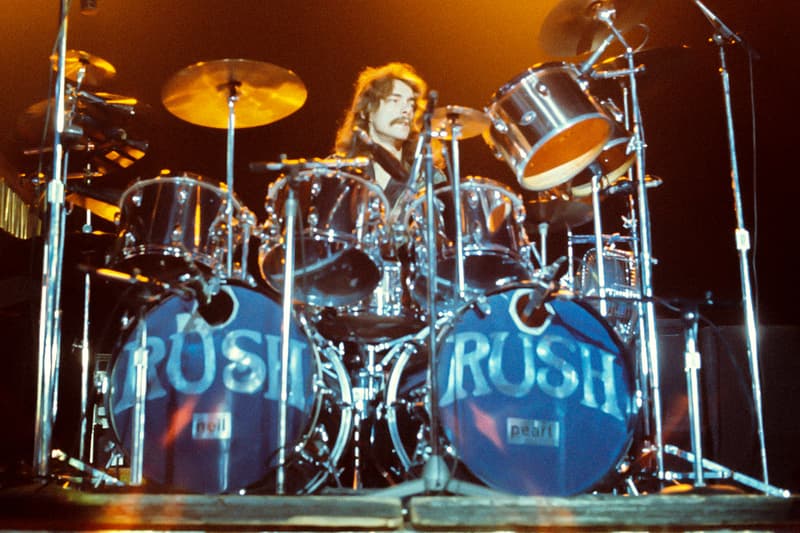 The legacy of Rush's late drum icon, Neil Peart, continues to thrive as his 2112 drum set recently sold for $500K USD in an auction — a chrome Slingerland that Peart played throughout the '70s.
Peart originally acquired the drum set just weeks after joining Rush in 1974. The chrome Slingerland, with its slick double-kick setup, is responsible for producing the drums you hear on the band's first three albums — Fly by Night, Caress of Steel and 2112. The drum set also followed Peart on some live tours, and fans of the drummer and the band might appreciate the rapturous pounding Peart laid out on the Slingerland on Rush's 1976 live album All the World's a Stage. Peart moved on to a different drum set shortly after this performance, offering it up as a giveaway prize via Modern Drummer magazine. While Peart's Slingerland moved around between a few owners, it eventually landed in the hands of Bonhams auction house, where it fetched a little over half-a-million dollars ($500,312 USD) from an anonymous buyer, surpassing the original estimate of $100K USD.
In case you missed it, Bonhams sold Ian Curtis' guitar used in Joy Division's "Love Will Tear Us Apart" for $200K USD.