Ian Curtis' Guitar Used in Joy Division's "Love Will Tear Us Apart" Sells at Auction for $200K USD
The Vox Phantom was previously owned by bandmate Bernand Sumner and The Smiths' Johnny Marr.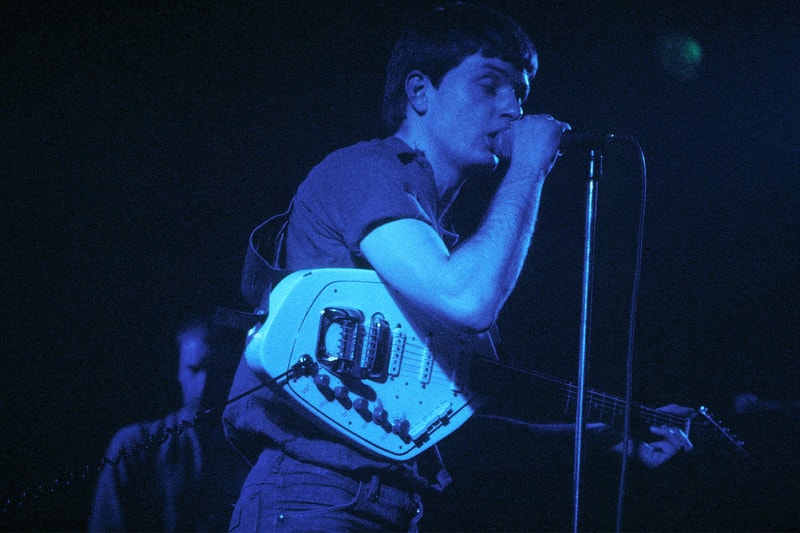 The signature Vox Phantom guitar used by the late Ian Curtis of Joy Division has been sold at a whopping £162,562 GBP (approximately $211,513 USD) at a Bonhams Entertainment Memorabilia Sale.
The musical instrument made a notable appearance in the video for "Love Will Tear Us Apart," but was also used by Curtis to record "Heart and Soul" and was included in the techrider of the band's 1980 European tour.
Reports state that the Vox Phantom was given to bandmate Bernard Sumner after Curtis' death in 1980, then passed on to The Smiths guitarist/Electronic bandmate Johnny Marr before he returned it to Sumner 15 years later. Sumner then finally gave it to Curtis' daughter Natalie before she auctioned it off with Bonhams.
"The guitar came to me at a time in my life when I was keen to learn more about my late father. I'm not at all musical, yet it is fascinating to see my father's guitar, I mean, it's such a personal thing," Natalie Curtis said in a statement. "Since I'm a visual person, the Phantom is especially interesting to me, as the design is rather unusual. I grew up around and have worked with musicians, and although I've seen a lot of guitars, I've never seen anything like this. From everything I've been told about my father, he was very obsessed with how things looked, and so to me the Phantom makes sense as it very much feels like Ian Curtis's guitar. It's obviously super cool, regardless of its previous owner, and it sounds great, and even though I wouldn't know what the hell to do with them, the geek in me loves all the built-in effects. If I had any kind of aptitude, it's the sort of guitar I'd want for myself! As I didn't know my father, it's quite special to gain this further insight and to discover that our tastes align."
Elsewhere in music, Fleetwood Mac's "Dreams" returned to the Billboard Hot 100 for the first time since 1977.