JSP and CRTFD Introduce New Apparel Collection Made From Sustainable Hemp
The earth-friendly capsule is comprised of pinstriped hoodies, sweatpants, and more.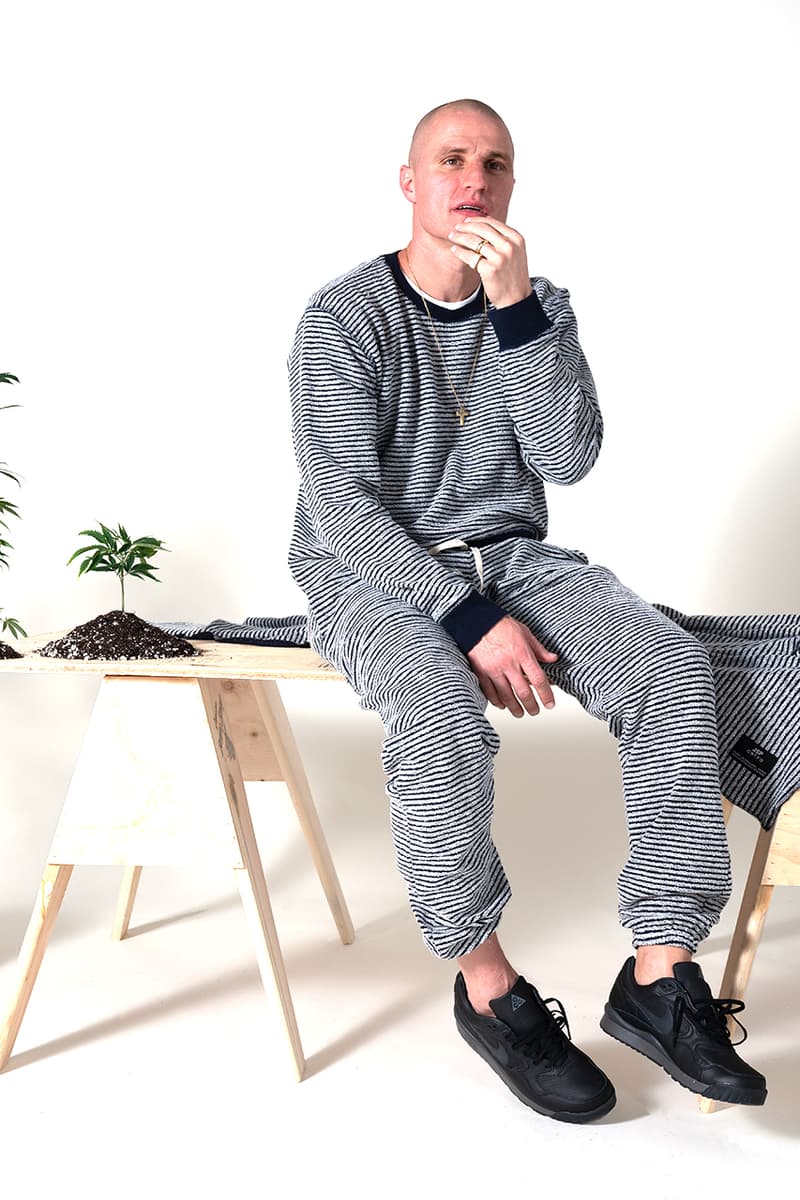 1 of 9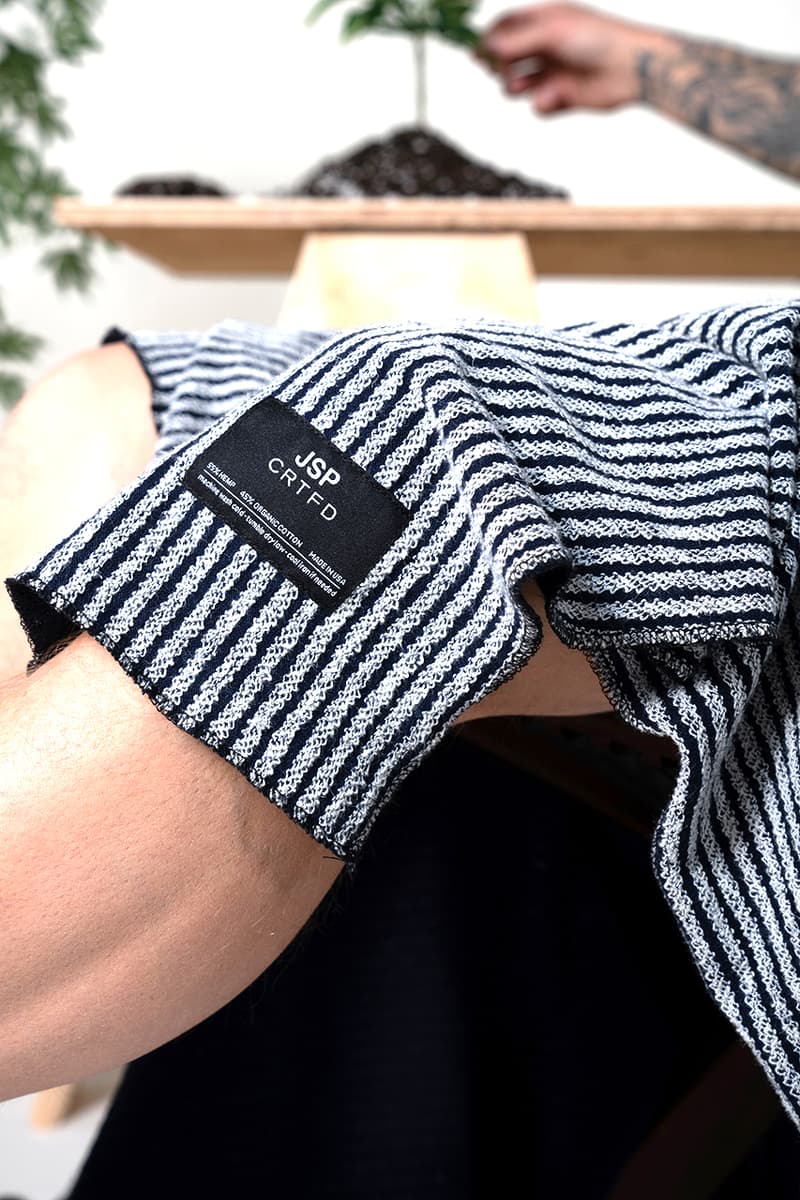 2 of 9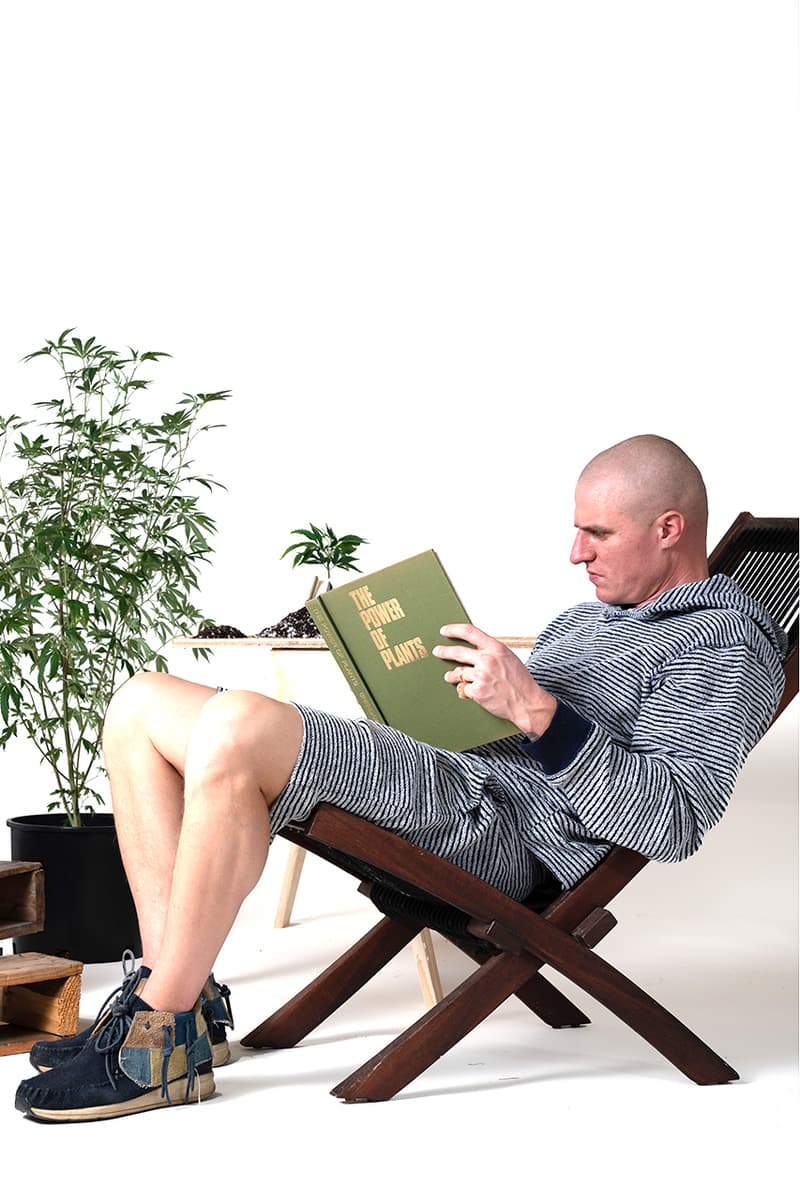 3 of 9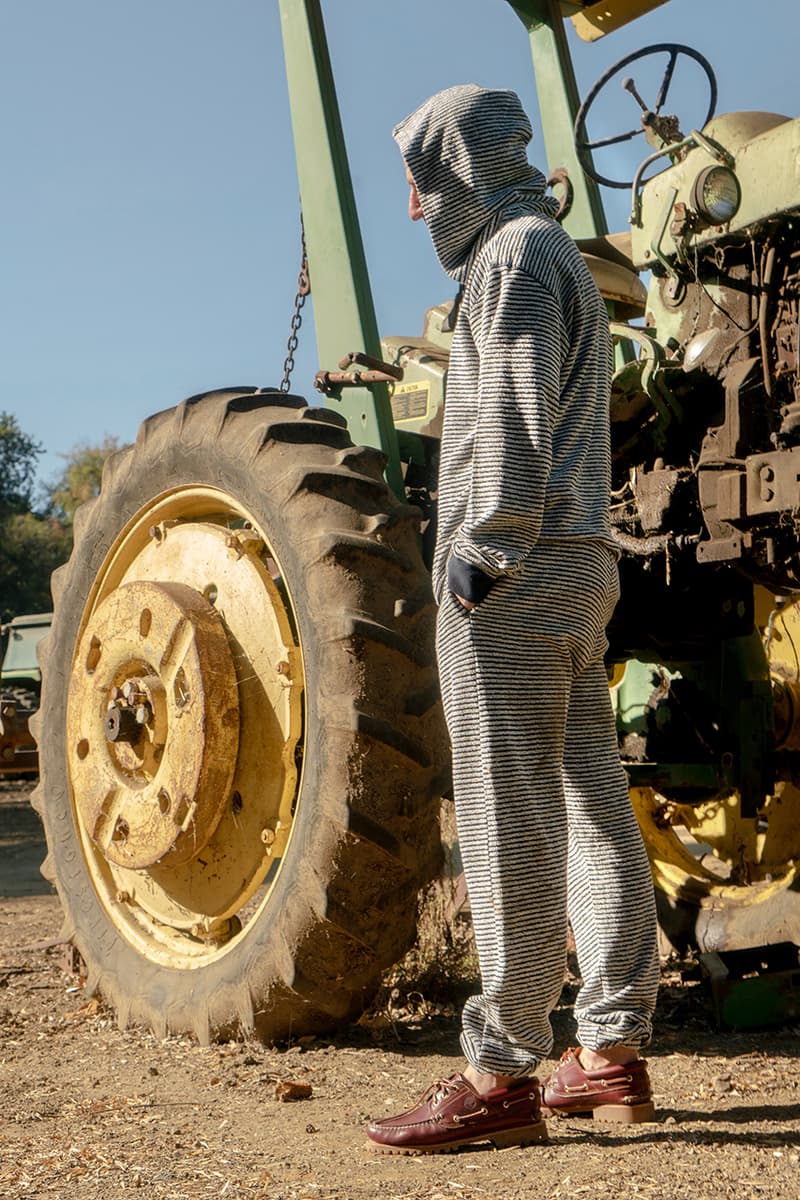 4 of 9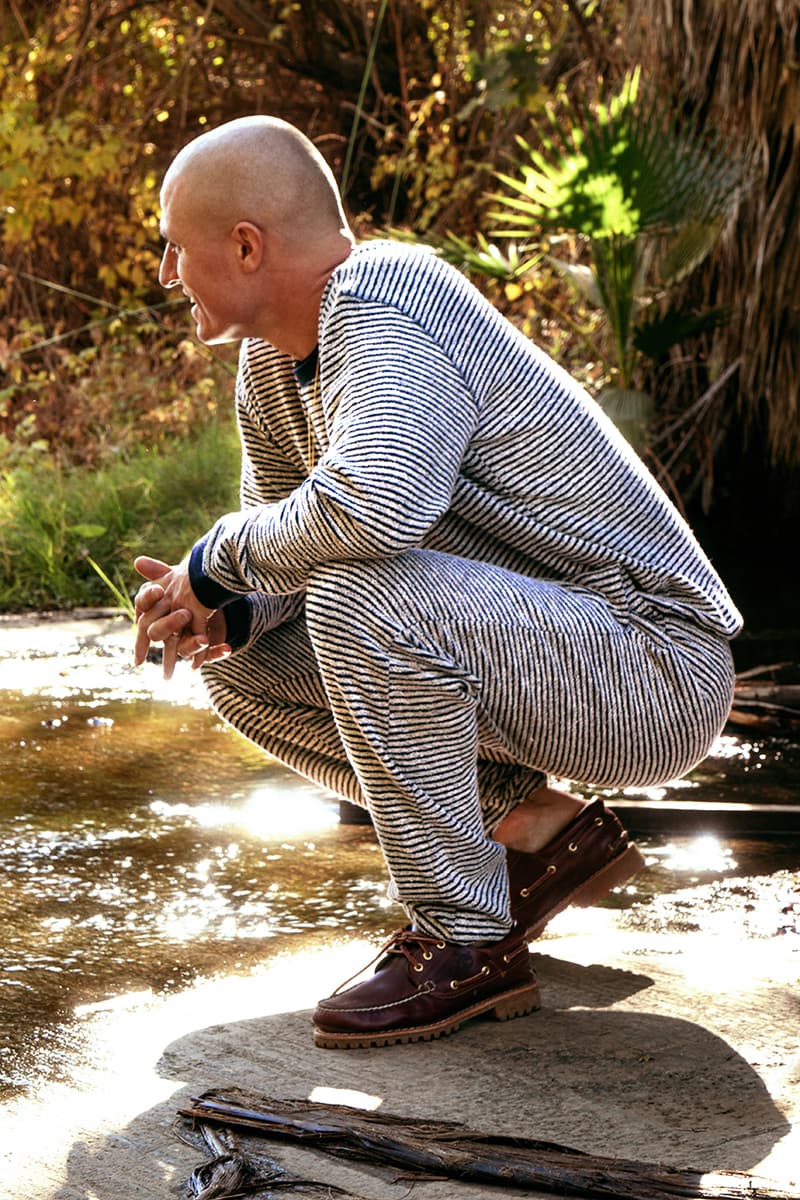 5 of 9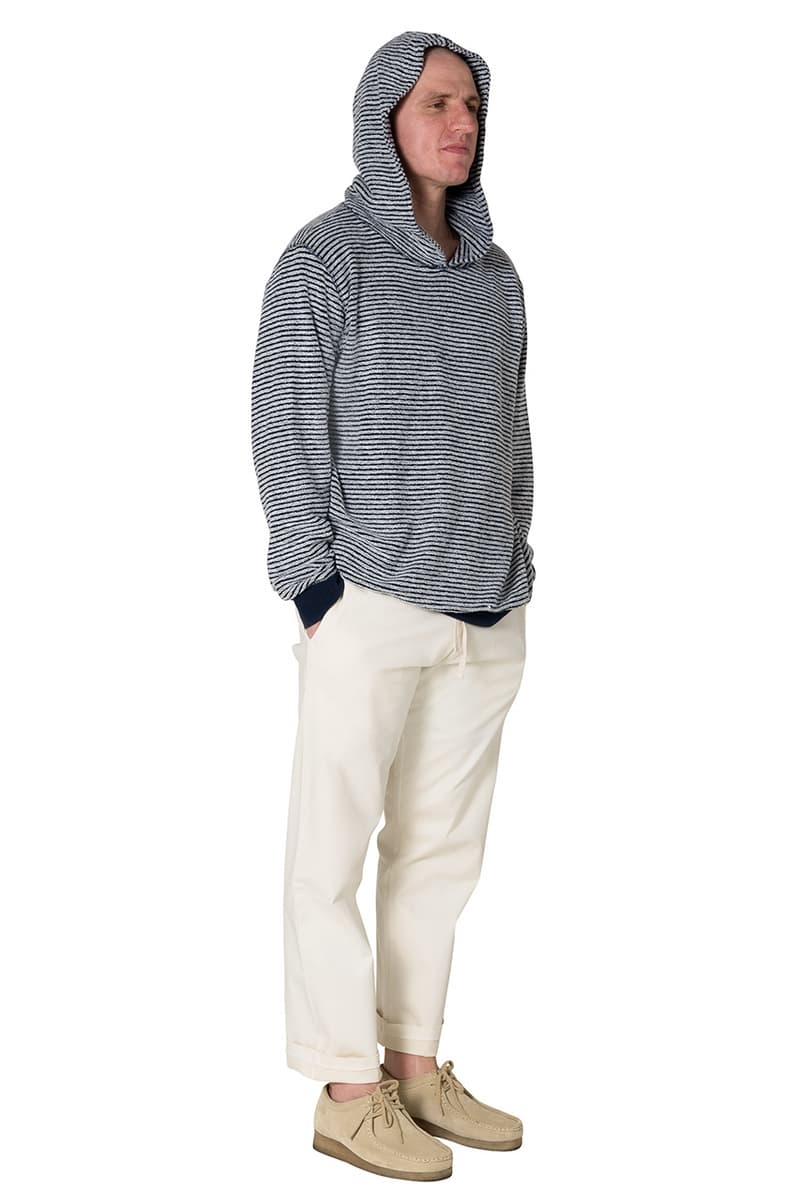 6 of 9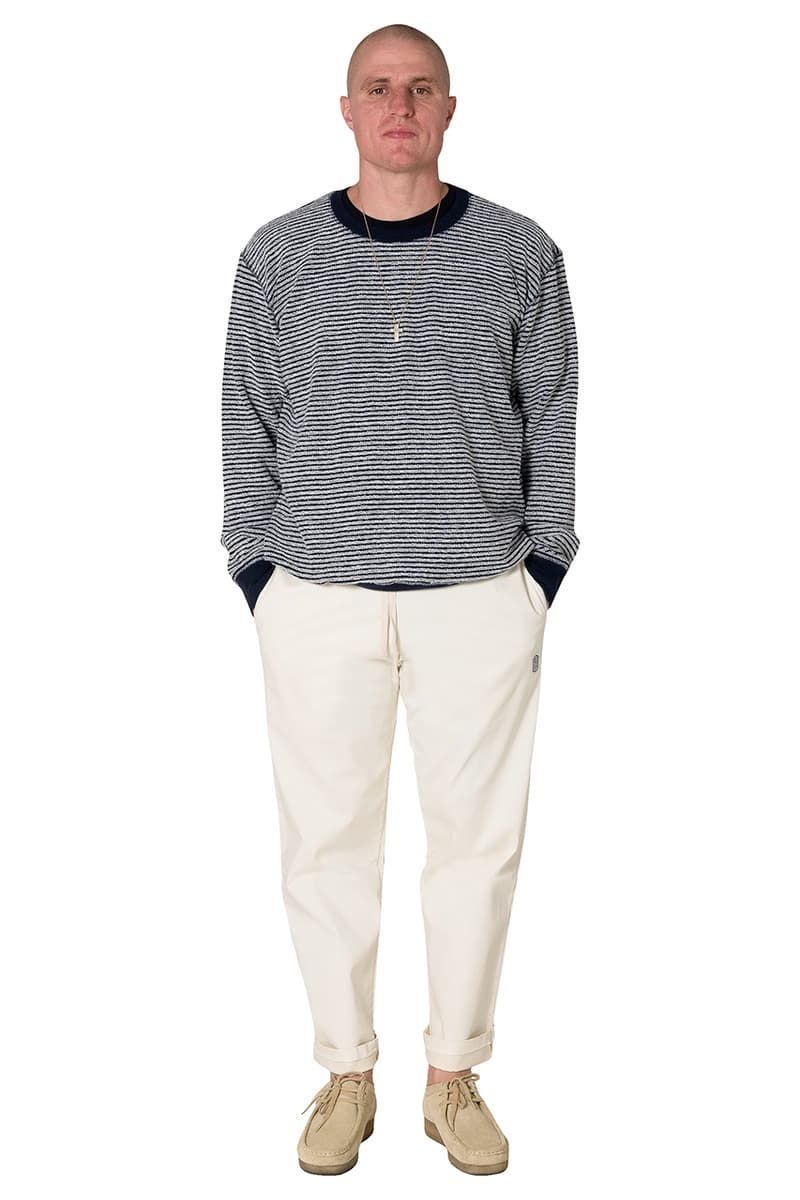 7 of 9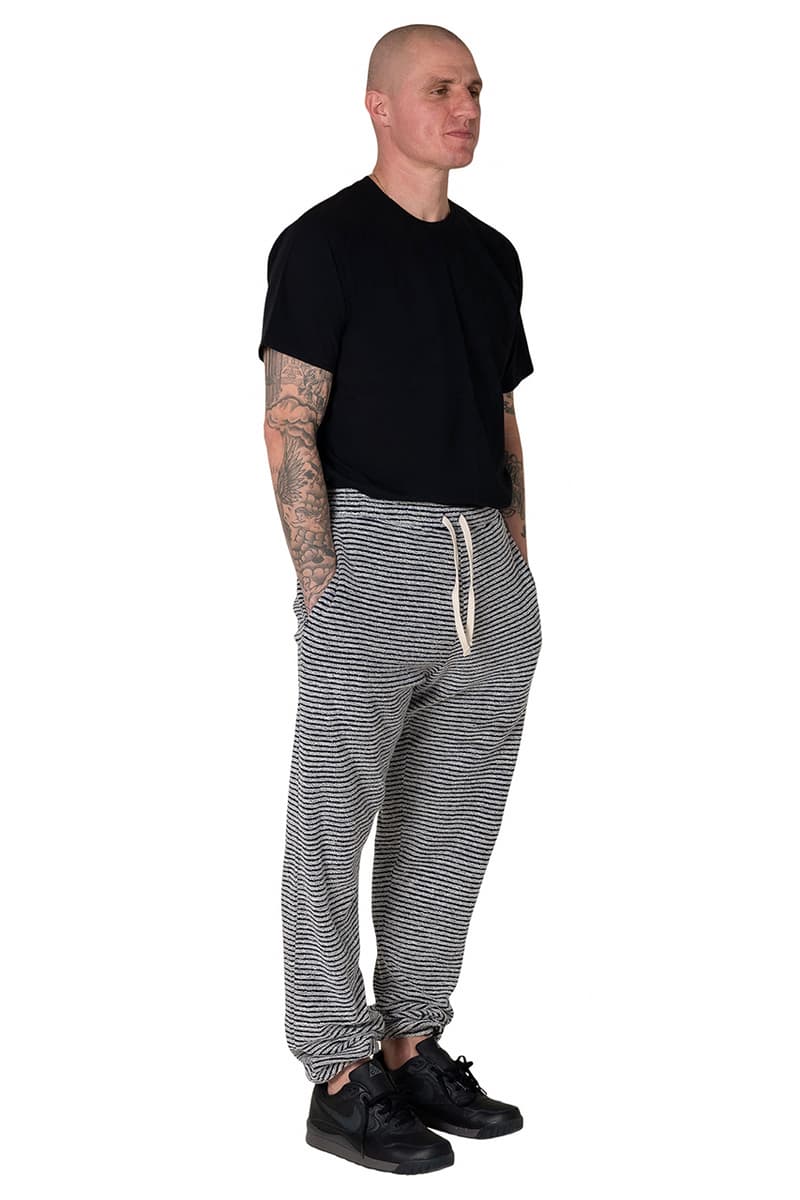 8 of 9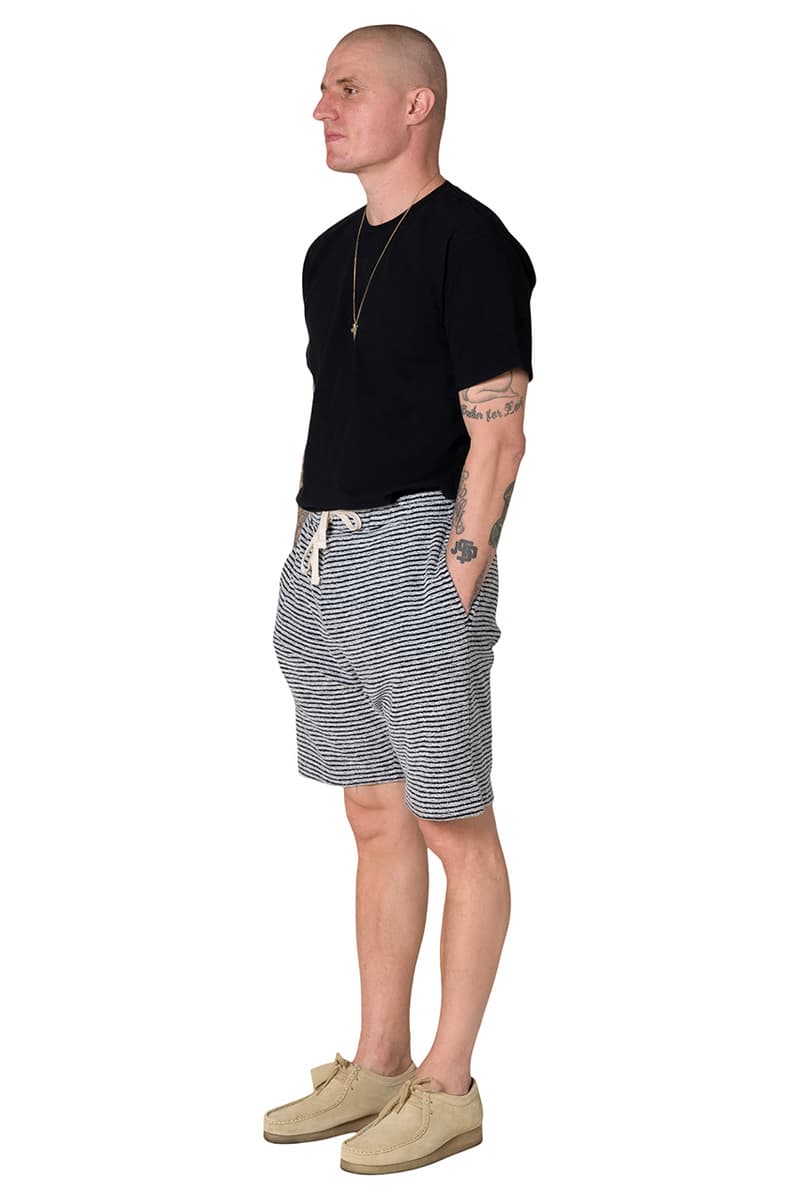 9 of 9
Nowadays, brands are making lengthy strides to champion sustainability in an effort to help preserve Mother Earth, the latest being JSP and CRTFD/a> who have united to produce a brand new apparel range made from sustainable hemp cloth. In recent memory, JSP — clothing imprint headed up by Jimmy Gorecki — connected with ICE CREAM for a collaborative clothing collection.
For this project, Gorecki, designer Najeeb and CRTFD team up on delivering a four-piece set of cozy garments. Each is designed with 55% hemp, a fabric that ages well and requires a significantly less amount of water to produce. The hacky sack material is weaved into the dark navy and white pinstriped capsule which features a hooded sweatshirt, crewneck sweater, sweatpants and sweatshorts. For the tops, the neck lines and the cuffs lack any patterns, but instead opt for a sold navy shade. Bottom pieces are constructed with elastic waist bands, and come prepped with drawstrings swathed with a natural white complexion.
For parties interested in copping, this earth-friendly collection will be available on December 15 both via the Standard Issue web shop, as well as the CRTFD online store.
For more news related to the world of fashion, a fragment design x CyberPunk 2077 collaboration has been unveiled.