Porsche Restores Classic 1967 911 S Targa to Its Former Factory-Finished Glory
Just look at those Fuchs wheels.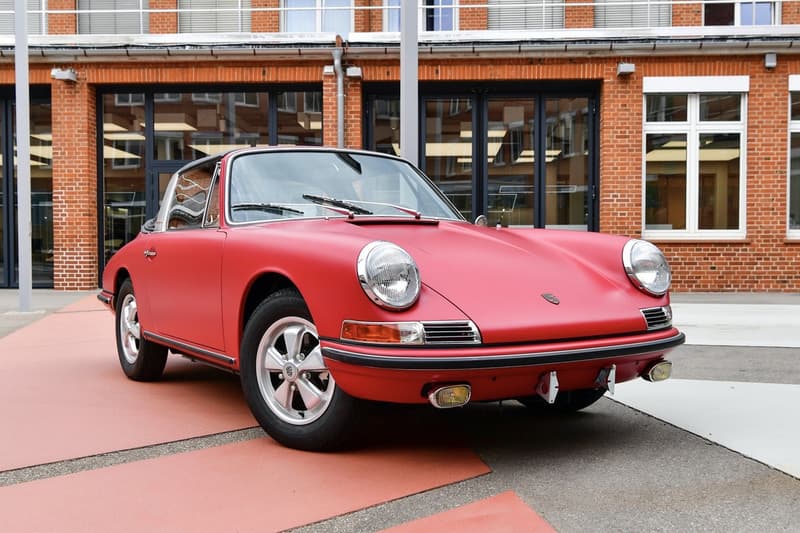 1 of 3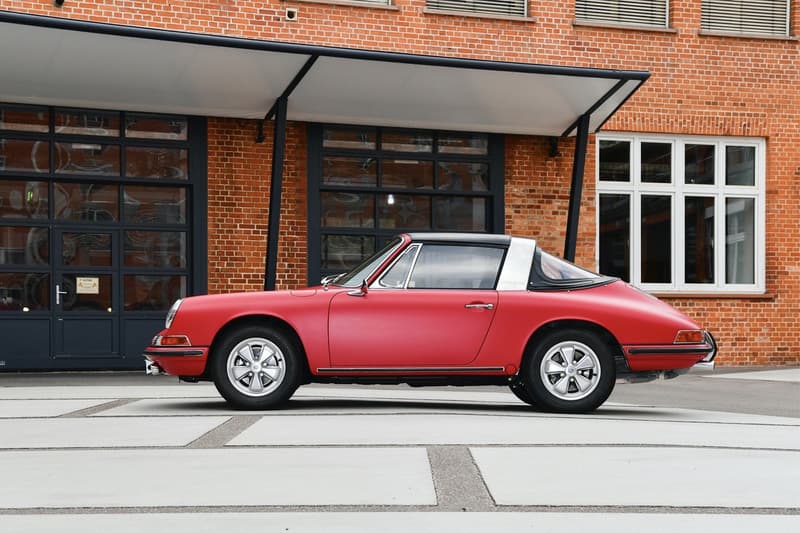 2 of 3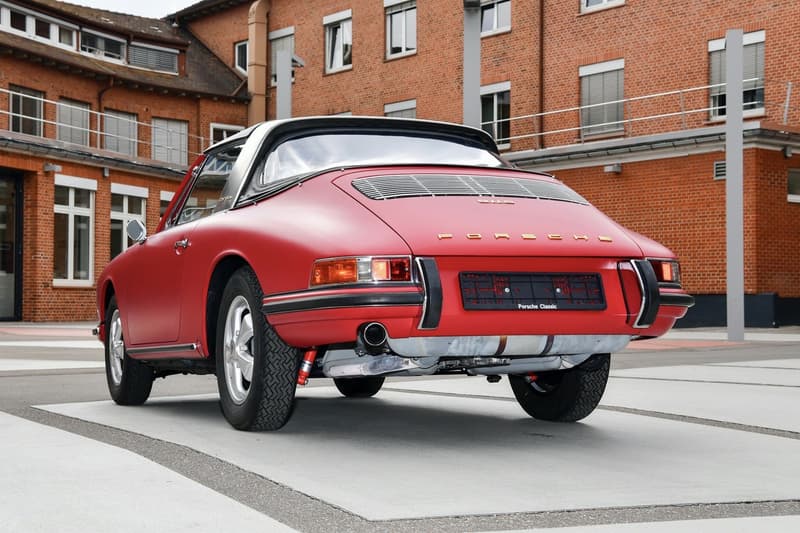 3 of 3
There are few sportscars that live up to the legacy of Porsche's 911 — a car that's maintained the same recipe since it first rolled out of the factory in 1963. Today, the 911 is an instantly-recognizable piece of automotive design that will always feature its engine in the rear and come strong with its iconic curves and lines. To pay homage to its legacy, Porsche has spent over 1,000 hours restoring a classic 1967 911 S Targa to its former glory — with no expense spared.
Porsche's efforts see this restored 911 fitted in a factory finish, meaning it looks just like it did 53 years ago when it was first built. Finished in "Polo Red" with a matte film on top, the 911 sports vintage components such as Fuchs wheels in chrome, gold-toned Porsche branding on the rear, big round chrome-housed headlights and complementing foglights at the front, and of course, a fully-restored Targa roof.
As Porsche says, "The Targa is neither a cabriolet nor a coupé, neither a hard top nor a saloon, but something completely new: the first safety cabriolet in the world with a fixed safety or roll bar." Its roll bar becomes a core element of the car's design, showing off a large chrome bar that runs from door to door. Alongside this, you'll find a detachable mid-roof section and, on some models such as the one shown above, a retractable back-section.
After sitting in a garage under a cover for 40 years, Porsche restored this 911 with all of its original bells and whistles. As a result, the two-liter flat-six engine has been overhauled, as has the full leather interior where you'll find retro fittings such as a Blaupunkt Koln radio.
No word has been said on whether this is a one-off project or if this is something Porsche will start rolling out for customers. Take a look at the restored 1967 Porsche 911 S Targa above.
In similar news, Nissan will restore your Skyline GT-R to factory condition.