Blondey McCoy's See-Through adidas Superstar To Release in Chilly "Starlight Blue"
The THAMES MMXX founder, skater and artist dove into the inspiration behind the shoe in an exclusive Q&A with HYPEBEAST.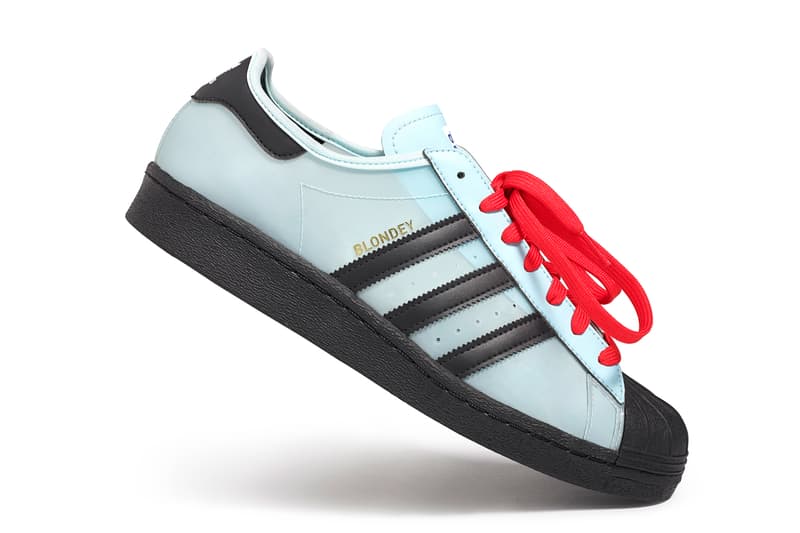 1 of 3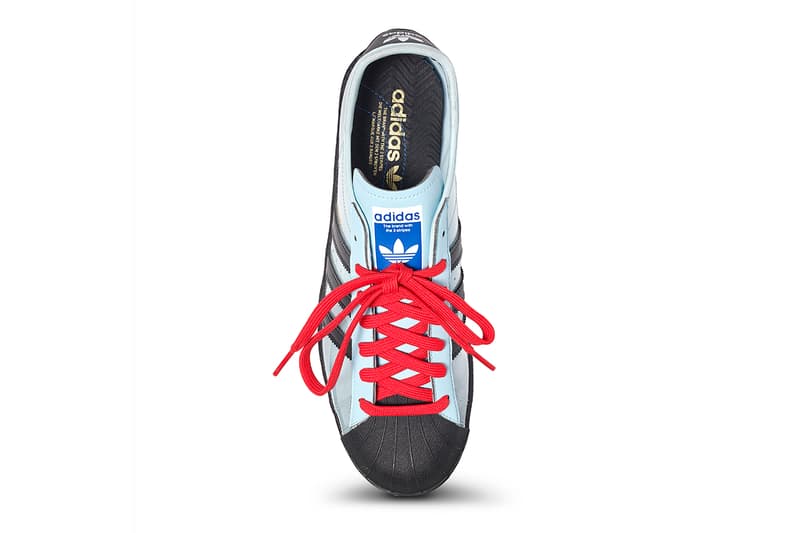 2 of 3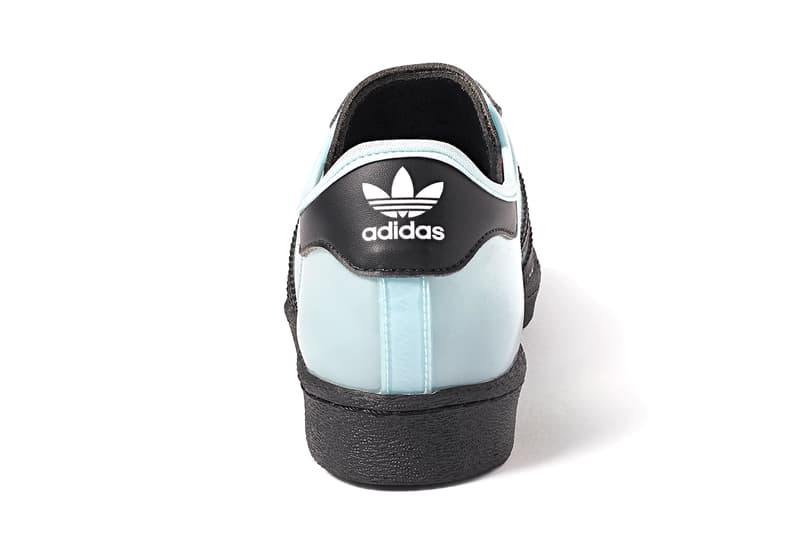 3 of 3
After releasing his first-see through Superstar in December 2019 and following it up with an ultra-limited friends and family version shortly thereafter, Blondey McCoy is back with his third Superstar collaboration: a chilly "Starlight Blue" colorway. More colorful than the THAMES MMXX founder, skater and artist's first two collaborations but still boasting a signature translucent upper, McCoy's latest adidas sneaker is arriving just in time for the holidays.
See-through TPU uppers serve up a cool-toned blue tint, one that provides the shoe with its "Starlight Blue" moniker. This vivid base layer is overlaid with black Three Stripe graphics and heel pieces, the latter of which boasts white branded embellishments. Blondey's name is stamped on the midfoot in gold as well, and tongues take on the same blue hue as the rest of the upper while also adding a traditional white and blue badge. Red laces bring everything together in festive holiday style, with black rubber toe caps and midsoles rounding off the look.
Ahead of the shoe's release, McCoy took some time for an exclusive Q&A with HYPEBEAST. See the conversation below.
HYPEBEAST: You're three Superstar collaborations in. How do you view the model differently than you did when you first collaborated on it, if at all?
Blondey McCoy: Since the Superstar was first introduced as a basketball shoe 51 years ago, it has become synonymous with all sorts of different sports and cultures — but to me it's always been a skate shoe. When I was asked to design one, I didn't so much want to change the way it looked as I wanted to change the way it was seen. I wasn't alone in this, of course; adidas has been integrating the Superstar and other "non skate" models into its skateboarding line for some time now.
The "Starlight Blue" colorway is a departure from your last two collaborations, each of which offered a more monochromatic look. What prompted you to take a more colorful route this time around?
When I was first asked to do a Superstar project in 2018, there was no prospect of doing more than one colorway. And I was fine with that. I thought that being offered a colorway and picking clear was like being offered 3 wishes and using the first to wish for infinite wishes! When the first one disappeared, I decided to sell most of the 200 black and gum ones adidas had made for me, my friends and my family. I don't have anywhere near 200 friends or family members anyway. When those disappeared and I was still being inundated with messages from people who wanted a pair, I spoke to adidas about doing another colorway. I'm afraid there is no more interesting reason as to why I chose to do a more colourful one than that they came back saying I could do two. The classic black and white one will come out next month, I believe.
How do your Superstars fit into the overall THAMES MMXX ethos?
They just do. THAMES is, for better or for worse, intrinsically linked to me, and everything I do.
You skate your Superstar pretty regularly. How do you strike the perfect balance between looks and performance?
Well, it looks good. To me at least. I like a bit of shine on a skate shoe, a bit of out-of-place glamour. As for its performance, this shoe is near enough invincible. A lot of people in canvas slippers refuse to believe that, but it's simple when you think about it: TPU is a far tougher material than canvas, leather, suede or anything else skate shoes are typically made from. Even though I have plenty of pairs myself, I often skate the same pair for many weeks. Whenever I do change them, it's not out of necessity.
How have London's rounds of quarantine changed your sneaker-wearing habits and skating routines?
Honestly I haven't skated a great deal this year, but I got the itch a few weeks ago. Boris Johnson was on the news giving one of his confusing speeches, and he said that we were only to be allowed out of the house for exercise, but that we were to be allowed "unlimited exercise." I thought that that would be such a good title for a skate video that I'd better make one! So I did. It's up now on my IGTV.
The Blondey McCoy x adidas Superstar "Starlight Blue" is up for raffle now via the THAMES MMXX webstore. It'll release on December 18, and is priced at £115 GBP (approximately $154 USD).
For more news on upcoming adidas sneakers, check out the latest installment of HYPEBEAST's weekly "Best Footwear Drops" series.