LEGO Celebrates The Mandalorian's Krayt Dragon Hunt on Tatooine
Baby Yoda and speeder included.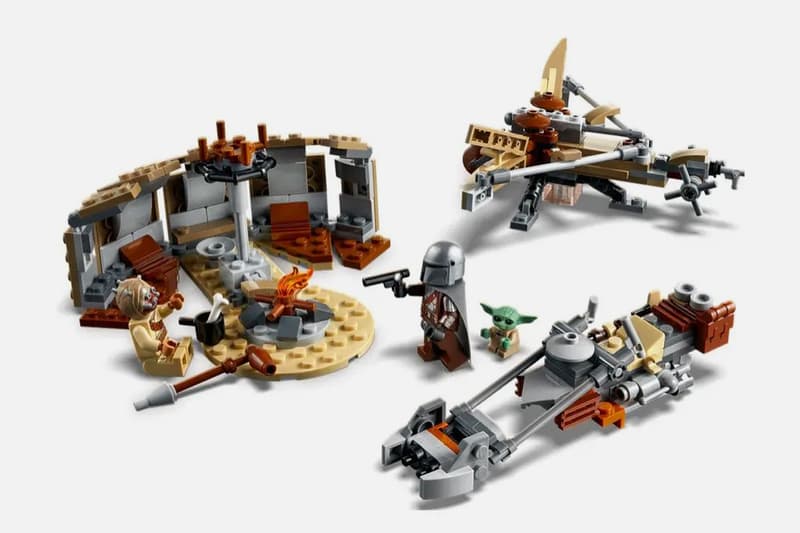 1 of 5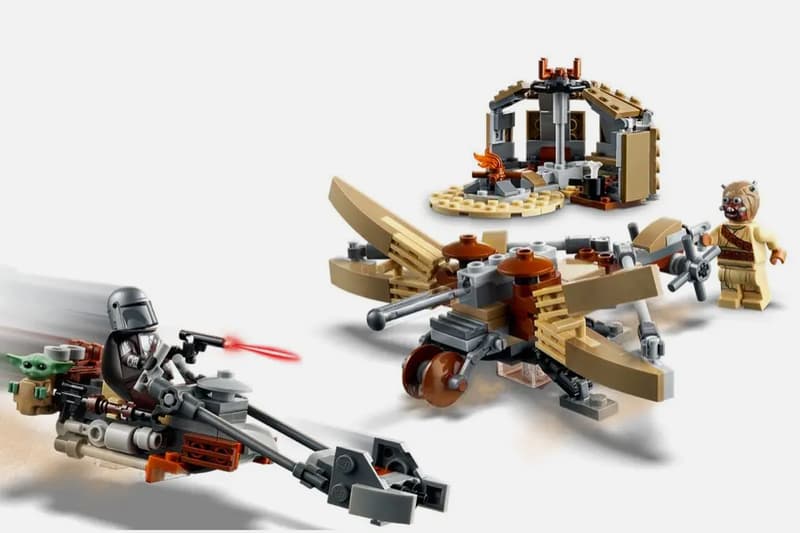 2 of 5
3 of 5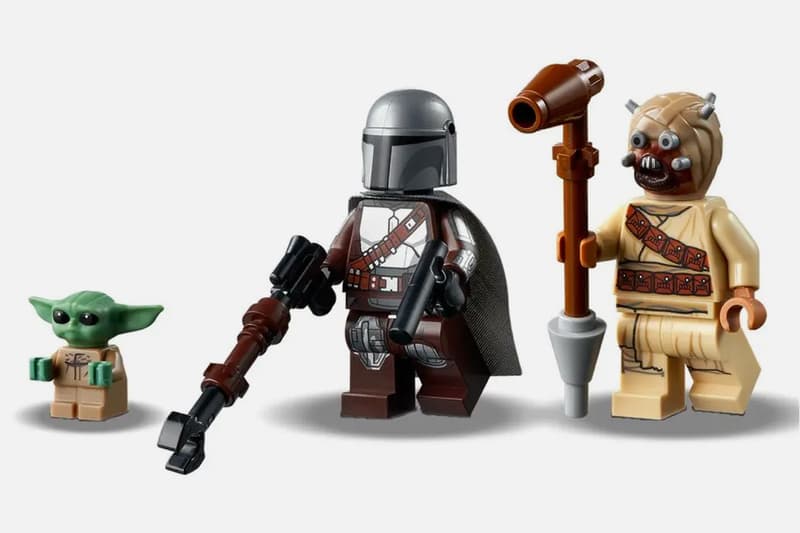 4 of 5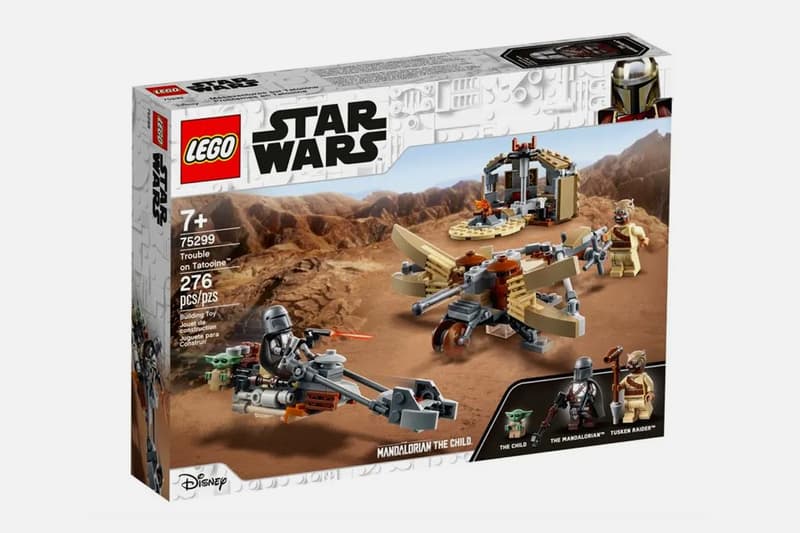 5 of 5
LEGO has created a Star Wars set celebrating Din Djarin's victory during the hunt for the Krayt dragon in The Mandalorian's season two, chapter nine.
Consisting of 276 components, the new Trouble on Tatooine set depicts the Mandalorian's visit and negotiations with the Tusken Raiders, who ultimately join him and the other villagers in taking down the gigantic monster. Aside from Tusken architecture and the bonfire, they all sit around, the set also includes Mando's speeder and a projectile-shooting ballista. The speeder has a little saddlebag for the Baby Yoda (The Child) to sit in, accompanied by a Tusken Raider as well as a new Mandalorian Minifigure updated with Beskar armor.
Scheduled for release on January 1, 2021, the new The Mandalorian LEGO Trouble on Tatooine set will retail for $30 USD over on the toy company's website.
For more things collectible, BAIT is commemorating Bruce Lee's 80th birthday with new "KOKIES" line.