BAIT Commemorates Bruce Lee's 80th Birthday With Launch of New "KOKIES" Collectibles Line
The "KOKIES" line is an extension of many "gift with purchase programs" between BAIT and Nike.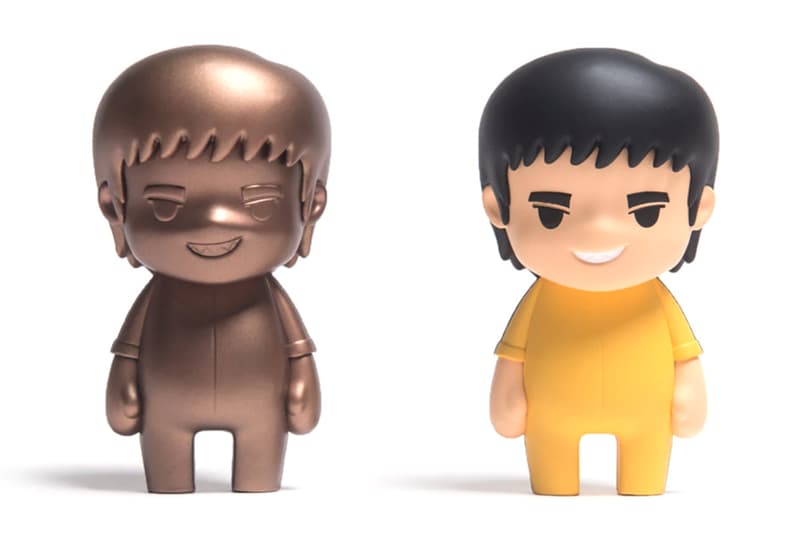 To commemorate the 80th birthday of the late, great Bruce Lee, streetwear and footwear retailer BAIT is crafting the cultural icon into toy format. This launch also doubles as the introduction to "KOKIES", BAIT's newest line of collectible figures which is inspired by traditional Japanese wooden dolls.
A legendary actor, director and martial artist, Lee is translated into two renditions. The first arrives as a homage to the jumpsuit he was spotted wearing in the 1978 film Game of Death as the toy dons a yellow garment accented with thin black stripes down his sides. The second piece is one of more opulent allure as it is coated with a shiny bronze finish from head-to-toe. This particular variation is limited to only 300 units.
Additional details to point out include its signature sharp-teeth smirk mouth, which is intentionally designed to proffer up a "chibi" (Japanese for cute) aesthetic commonly associated within the realm of stylized collectibles.
Right now, each iteration is available for purchase on via the KOKIES web shop for $30 USD (Yellow) and $35 USD (Bronze). Furthermore, it's also interesting to note the timing of this launch considering that the Nike Kobe 5 Protro "Bruce Lee" colorways are set to return.
For other design-related news, fragment design and Braun have collaborated on a clock which will launch at the Dieter Rams Exhibition in Japan.