Netflix's 'The Queen's Gambit' Breaks Viewership Records as It Ranks #1 in 63 Countries
The novel has now reached the New York Times bestseller list 37 years after its release.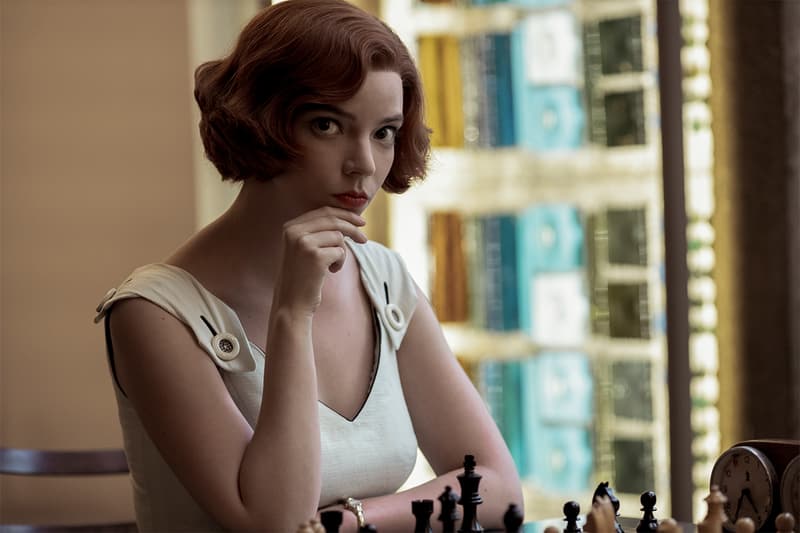 37 years after Walter Tevis published his novel, The Queen's Gambit is now becoming an Internet sensation thanks to Netflix's live-action adaptation featuring Anya Taylor-Joy.
According to Netflix, a staggering 62 million households watched the show within the first four weeks of its release, setting a new viewership record for scripted limited series. It propelled the title to its Top 10 recommendations across 92 countries and even ranked #1 in 63 of them. The popularity also expanded over to the original book, which entered the New York Times bestseller list for the first time in almost four decades. Interestingly enough, searches for "how to play chess" have also reached a nine-year peak on Google.
"I am both delighted and dazed by the response," remarked the show's co-creator and director Scott Frank. "It's just all way beyond what any of us could have imagined. But speaking for my fellow producers and the entire cast and crew of the show, every one of whom made me look better than I actually am, we are most grateful that so many took the time to watch our show. And we all look forward to bringing you our Yahtzee limited series next."
Queen's Gambit is now streaming on Netflix.
A record-setting 62 million households chose to watch The Queen's Gambit in its first 28 days, making it Netflix's biggest scripted limited series to date. pic.twitter.com/TVC3p4i5Bv

— Netflix (@netflix) November 23, 2020
Elsewhere in entertainment, Deadpool 3 is pushing forward with the Molyneux sisters as its new writers.