League of Legends Enlists Powerhouse Collaborators For K/DA's 'ALL OUT' EP
Ahri, Kai'Sa, Evelynn and Akali complete their return to the music world.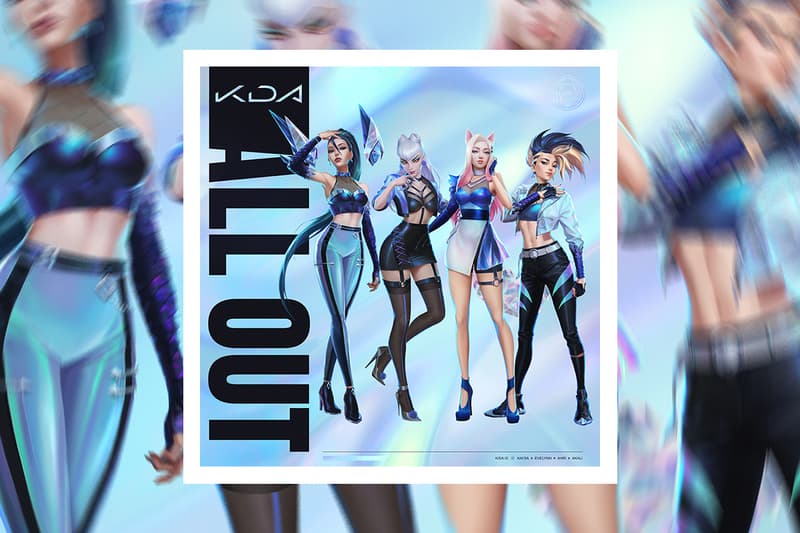 Following their debut back in 2018 with "POP/STARS," K/DA, the virtual pop supergroup featuring Ahri, Kai'Sa, Evelynn and Akali from League of Legends, has now returned with their long-awaited EP, ALL OUT.
Initially inspired by K-Pop, K/DA has evolved to embrace a global pop sound with their latest single "THE BADDEST" with Madison Beer, MIYEON and SOYEON of K-pop girl group (G)I-DLE, Jaira Burns, Lexie Liu and new virtual addition Seraphine. With their comeback Riot Games looked to shape the musical identity around the members of the group utilizing a range of collaborators instead of the vocals of any one individual talent.
ALL OUT features five tracks in total which all stand out as individualistic singles that represent the creative direction and personality of each member. Standing out in the EP is the feature track "MORE," written by artist Bekuh BOOM and produced, mixed, and mastered by Riot Games composer Sebastien Najand.
Listen to K/DA's ALL OUT EP on Spotify and Apple Music, and catch the group's recent performance at the 2020 League of Legends World Championship in Shanghai, China.
For more music news, listen to The Weeknd go bilingual on Maluma's "Hawái" (Remix).