Medicom Toy Unveils 1964 Godzilla and Mechagodzilla BE@RBRICKs
Flesh and metal.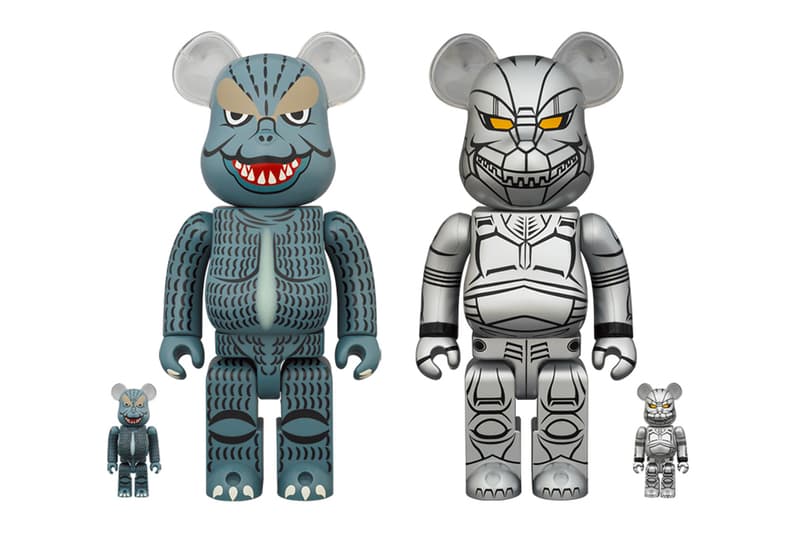 Medicom Toy has unveiled two new BE@RBRICK figures from its expansive Fall/Winter 2020 lineup. After collaborating with Baccarat on a set of BE@RBRICK jewelry last month, the Japanese label has offered 1964 Godzilla and Mechagodzilla figures.
The 1964 depiction of Godzilla has been given a subdued teal colorway, decorated with a plethora of scales and other tiny details. It comes with transparent ears and a big red mouth with jagged teeth. Besides all the scales on its body, the figure sees white pointy nails and a beige brow ridge. In contrast, the Mechagodzilla comes in a bright silver color, etched with sharp lines and contours to reflect the character's robotic build. As a finishing touch, the piece has been given bright yellow eyes that pop out from its metallic design.
Medicom Toy's 1964 Godzilla and Mechagodzilla BE@RBRICKs is currently available for raffle on Medicom Toy's website for $128 USD.
In case you missed it, check out Glamb and Medicom Toy's Throw Mickey figures.