The Alchemist Reveals 'The Food Villain' Tracklist Featuring Action Bronson, Big Body Bes & More
Releasing October 25.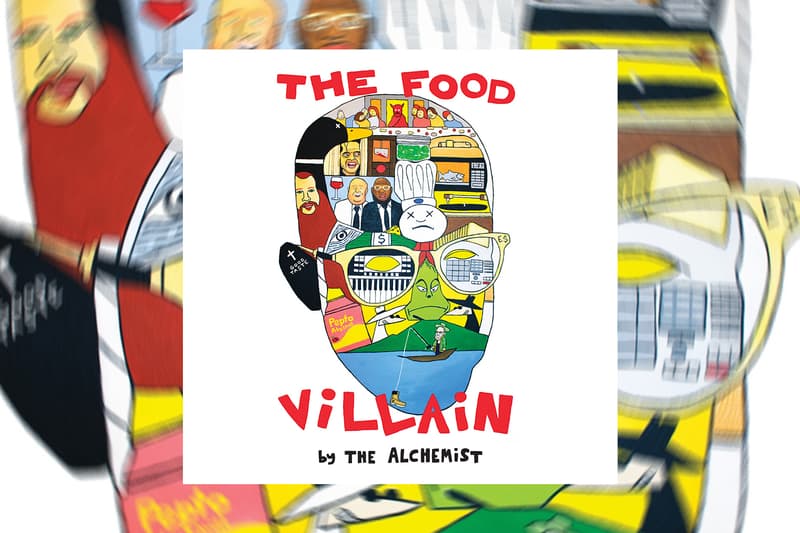 The Alchemist can't stop. The legendary producer's 2020 has been filled with an entire career's worth of classic records ranging from Boldy James' The Price of Tea in China and Freddie Gibbs' Alfredo to work alongside Westside Gunn on Pray for Paris and Conway The Machine for LULU. Back in late-August, Alan The Chemist announced his upcoming The Food Villain project alongside three other collaborative projects: Action Bronson's recently released Only For Dolphins, Black Vladimir and Body Language — all set to release before 2021.
Now thanks to a recent stream of tweets, we know that The Food Villain is slated to release October 25 via ALC Records and boasts a tracklist inspired by the cuisine found throughout Bronson and Alchemist's F*ck That's Delicious television program. The 16-track effort will feature Action Bronson and partner-in-crime Big Body Bes and is available for pre-order in limited edition vinyl, CD and cassette options today. Check out The Alchemist's The Food Villain tracklist below and stay tuned for more updates in the near future.
In other music news, Kendrick Lamar recently revealed that Baby Keem stole his favorite beat, talked his mysterious pgLang venture and more in a new interview.
The Alchemist – The Food Villain Tracklist
1. Alan
2. The Angry Guy
3. Not Culinary Inclined
4. Who Eats Wings Like That?
5. A Villainous Person
6. Cheese Is Overrated
7. Lamb Sauce
8. Flavor Break-Thrus
9. I Hate Everything ft. Action Bronson
10. Afterschool
11. Skeptical About Goat
12. Blowing Your Mind Out
13. Cigarette Drum Machine
14. This Isn't Good
15. Definition
16. Islamic Excellence ft. Big Body Bes
https://t.co/bnRw71I4Ar 10/25/20 pic.twitter.com/xry7X7wFeL

— Alchemist Type Beat (@Alchemist) October 20, 2020
10/25/20 pic.twitter.com/MWUKMjcm4Q

— Alchemist Type Beat (@Alchemist) October 20, 2020