This Week in HYPEBEAST SOUNDS: Benny The Butcher, Kanye West, Pink Siifu, Omar Apollo & More
A surprise Yeezy release, another Griselda classic and an essential project from Omar Apollo highlight our weekly playlist.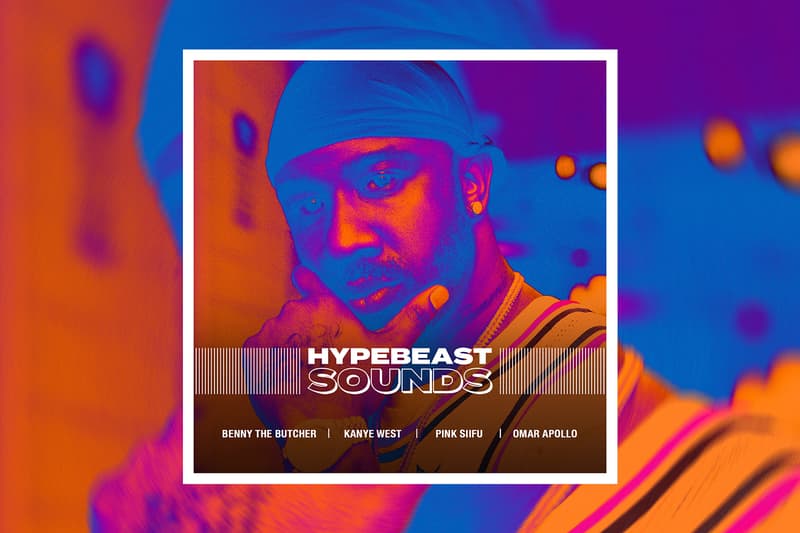 Welcome to another weekly installment of HYPEBEAST SOUNDS, our ongoing playlist that rotates through 50 of our editors' favorite songs throughout the music world.
This week is highlighted by some major updates like Kanye West's return to music with the surprise release of "NAH NAH NAH" and subsequent preview of a new verse by DaBaby. True to form, the song came with its fare share of controversy as Kanye released it in honor of Presidential polling numbers (which showed him in third place) — they were later deemed fake and earned Kanye a "manipulated media" tag on Twitter. As for the song, it found Ye focused on his independent run for President, champion simulation theory and combat the overall music industry in a fight to retain ownership of his masters. His upcoming album Donda: With Child has yet to receive a release date.
Benny The Butcher dropped his first project in over a year — his follow-up to the fantastic The Plugs I Met with the equally strong Burden of Proof. The album was produced by Hit-Boy in its entirety and found Benny stating his case for being considered not just a legend-in-the-making but a legend at the current moment. Benny is one of the strongest lyricists in the game right now and his vivid recollections of the drug trade and survivalist instincts to make it out of Buffalo, New York and onto the national stage should not be ignored. Griselda is here to stay.
Other notable updates include Omar Apollo's lovelorn search for connection in his debut studio album Apolonio. It blends genres and eras, upbeat remembrances of embracing new love with the melancholy that follows when it doesn't work out. Open Mike Eagle delivered his most introspective effort to date in Anime, Trauma and Divorce. Meanwhile Pink Siifu and Fly Anakin continue to build momentum ahead of their joint album Fly Siifu's with another must-listen-to track, "Mind Right."
Stream the latest installment of HYPEBEAST SOUNDS below and check out Young Dolph's new music video for his single "The Land" as he sheds light on police brutality in America.