Benny The Butcher Seals His Legacy in New Album 'Burden Of Proof'
The Hit-Boy-produced album features Freddie Gibbs, Lil Wayne and more.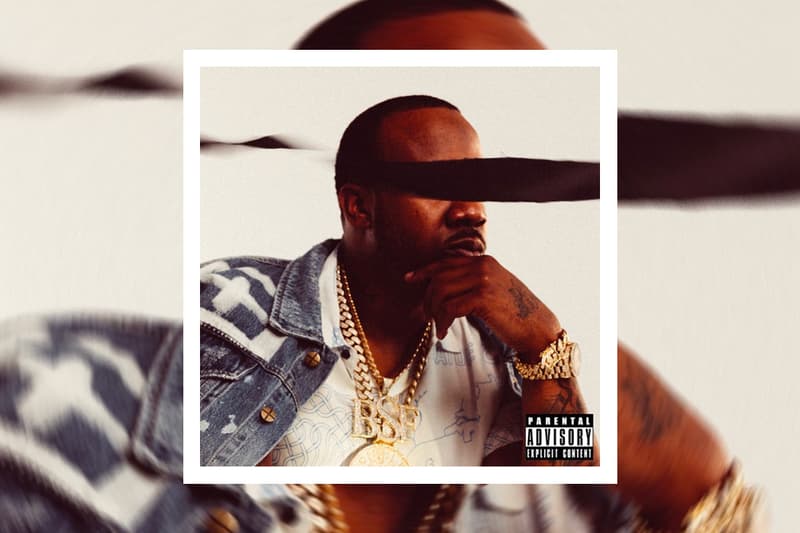 Benny The Butcher has officially dropped off his sophomore studio album, Burden Of Proof.
Entirely produced by Hit-Boy, Burden Of Proof clocks in at approximately 40 minutes with a total of 12 tracks, and includes guest appearances from the likes of Lil Wayne and Big Sean on "Timeless," Freddie Gibbs on "One Way Flight," Rick Ross on "Where Would I Go" and fellow Griselda titans Westside Gunn and Conway The Machine on "War Paint." The offering is gritty and vintage as a whole, but still arrives with Hit-Boy's melodic and anthemic production that serves as great support for Benny The Butcher's hard-hitting bars. The rapper's different approach — holing up in an LA studio with just one producer — for this album also made a sonic difference, and aided the project's musical variance, depth and diversity.
"If you understand the meaning (Burden Of Proof), it's one trying to prove their assertion; and that's what I'm doing with this album," Benny The Butcher said in a statement. "This is the validation of what I have been saying all this time about Griselda, BSF, Benny The Butcher, coming to fruition. The Burden Of Proof always lies with me." He also spoke on the "Timeless" collaboration, adding, "It was dope working with Wayne and Big Sean. I have so much respect for their talents. I have respect for everything they are doing." He continued, "Wayne is one of the goats. It's a good thing to be on a track with those guys trading bars."
Stream Benny The Butcher's Burden Of Proof on Spotify and Apple Music below.
Elsewhere in music, PARTYNEXTDOOR delivered a set of unreleased music with Nipsey Hussle and Quavo in PARTYPACK.