Nike Sues Warren Lotas Over "SB Dunk Low Rip-Offs"
Seeking three times the damages incurred, profits from Lotas's sales, and reimbursement of lawsuit and attorney fees.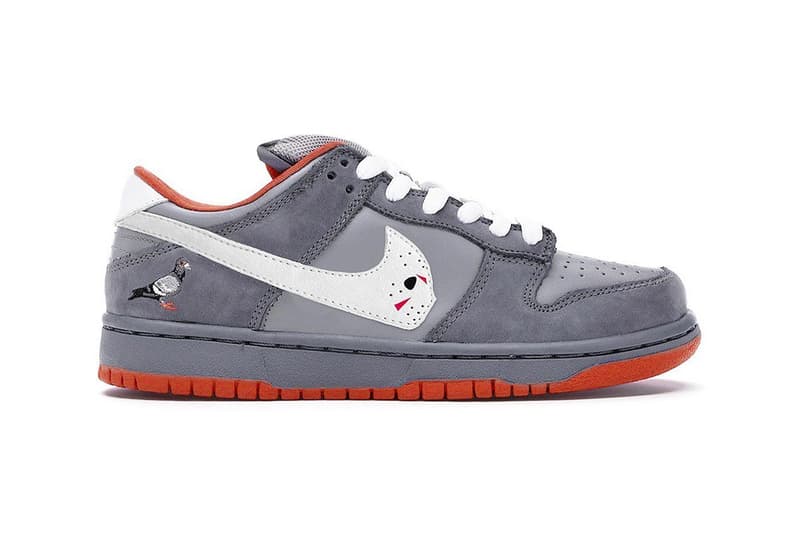 Shortly after unexpectedly releasing a collaboration with Staple Pigeon, artist/designer Warren Lotas has been sued by Nike for his "SB Dunk Low rip-offs."
Earlier this year Warren decided to create a flip referencing an unreleased "Jason Voorhees" Nike SB design from 2007. Starting off with the "Heineken" then Stüssy "Cherry" and finally a Jeff Staple collaboration that played on the iconic "Pigeon" Dunk Low, the flipped designs proved divisive on social media with many calling the designs simply "knockoffs" and questioning the product routes used.
According to reports, in a filing to the Los Angeles District Court Nike is alleging that Warren Lotas' releases are "confusingly similar" to its signature Dunk footwear line and that Lotas is "promoting and selling fakes of coveted Nike Dunks." Going on to note that "Warren Lotas intentionally created the confusion, and he is attempting to capitalize on it, by, among other things, using Nike's registered Dunk word mark, using Nike's registered Dunk trade dress, and using a mark that is confusingly similar to Nike's famous Swoosh design to promote and sell his fakes."
Elsewhere in the filing, Nike highlights the history of the Dunk model and its sought-after collaborations, namely Jeff Staple's "Pigeon" Dunk. Although Nike is not taking action against Staple, the brand notes: "The Nike SB Dunk Low 'NYC Pigeon' has been referred to as the 'sneaker that started it all,' ultimately declaring the birth of sneaker culture."
With the lawsuit, the sportswear company looks to protect its intellectual property and clarify any questions regarding the legitimacy of Lotas' designs. Contending it has suffered "irreparable injury to its business" and that the damage to its reputation will continue until Lotas' "illegal fakes" infringement is stopped. Nike is seeking three times the damages incurred, profits from Lotas' sales, and reimbursement of lawsuit and attorney fees. Finally, Nike wants Lotas to turn over "shoes, apparel, digital files, packaging, printed graphics, promotional materials, business cards, signs, labels, advertisements, flyers, circulars" or any other items that feature anything "confusingly similar" to the Swoosh logo.
View this post on Instagram
View this post on Instagram
For more footwear news, a release date has surfaced for the Off-White™ x Air Jordan 5 "Sail."