Benny The Butcher, Hit-Boy, Lil Wayne and Big Sean Prove They're "Timeless" on New Single
Riding over a beat Hit-Boy originally made for JAY-Z and Kanye West's 'Watch the Throne.'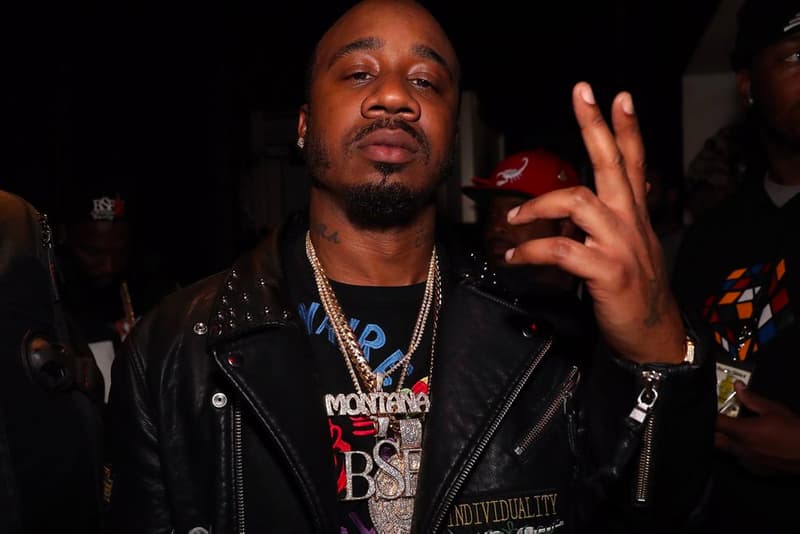 Benny The Butcher and Hit-Boy have enlisted the help of Lil Wayne and Big Sean for their newest single "Timeless," set to appear on the pair's upcoming album Burden Of Proof.
Clocking in at almost four minutes, the uplifting cut hears the Griselda heavyweight preach about community and rising together, kicking it off with the lines "I do this for suffering children and checks from government buildings/A dope boy who made a cheque from other than dealing." Weezy hops on and rightfully boasts of the commercial and personal success he's attained over the years, while Sean Don enters with self-awareness as he proclaims that "This sh*t a privilege, it's not promised."
Hit-Boy earlier revealed that the beat for "Timeless" was originally made for JAY-Z and Kanye West's Watch the Throne. "Aight so I wanna let all my producer Homies know you should never give up on any of your ideas," he wrote on Instagram. "The beat for This new @getbenny single ft @liltunechi and @bigsean dropping tomorrow was made in 2011 at the Mercer hotel for jay z and Kanye west #watchthethrone it wasn't picked. I was actually hot I made a beat this good and they picked something like n*ggas in Paris which was one of my more simple beats. That was a blessing in disguise. I needed NIP at the time to open more doors. 9 years later it's Benny single #timeless Sean snapped on that "I know labels thats up B's that owe me M's."
Stream Benny The Butcher, Hit-Boy, Lil Wayne and Big Sean's "Timeless" on Spotify and Apple Music below.
Elsewhere in music, Tory Lanez has officially been charged with shooting Megan Thee Stallion.