Open Mike Eagle Reorganizes Life's Complications Into Art on 'Anime, Trauma and Divorce'
The followup to 2017's 'Brick Body Kids Still Daydream.'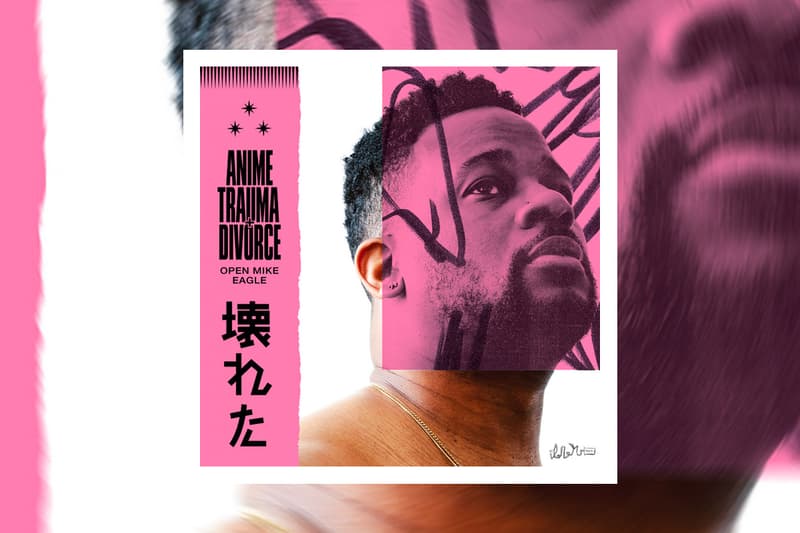 Open Mike Eagle has delivered his latest album entitled Anime, Trauma and Divorce.
Clocking in at a little over half an hour, the 12-track project serves as the followup to 2017's Brick Body Kids Still Daydream and hears the rapper chronicle what he calls "the worst year of his life so far." Open Mike Eagle revamps his life's troubles into art, and although the album is deeply personal, it hears him at one of his most industrious years ever — the Chicago-born artist recently did everything from launch his own podcast network Stony Island Audio, his fully independent label AutoReverse Records, his daily show on Instagram Live and appeared on SYFY's The Great Debate.
"Before the world went to sh*t I was already in the middle of a few personal crisis'," he admitted in a statement. "Sh*t had gone haywire personally and professionally and my therapist had to remind me that I have an outlet to process some of my shit in rap music. So I made a bunch of painful rap songs and Jacknife Lee was kind enough to help me make good music out of them. Maybe it can help other people too. It probably won't but maybe."
Stream Open Mike Eagle's Anime, Trauma and Divorce on Spotify and Apple Music now.
In other music news, Four Tet's remixes of Madvillainy is back on vinyl.