The Weeknd and Kenny G Officially Release New Remix of "In Your Eyes"
The pair first debuted the remix during The Weeknd's 'TIME' 100 performance.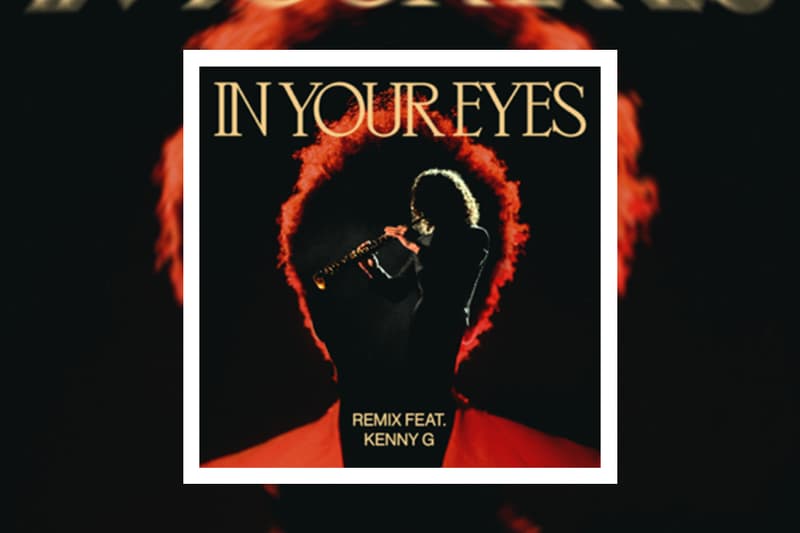 The Weeknd and Kenny G have officially released their remix of "In Your Eyes."
The four-minute track originally appeared on The Weeknd's latest studio album After Hours and was first debuted during his TIME 100 performance in late September, when the Toronto artist was named one of TIME's 100 Most Influential People of 2020. While its live performance is relatively shorter and only hears Kenny G during the instrumental outro, its new remix features the soprano saxophonist in the intro before belting out a passionate and powerful solo during the instrumental break and finally closing out the song with another solo.
This release marks the second official remix of "In Your Eyes" following May 2020's with Doja Cat, where she contributed a whole verse to the cut. Their version also arrived with an accompanying animated music video helmed by Jeron Braxton, where the two are placed in a vividly futuristic environment similar to that of Blade Runner: Do Androids Dream of Electric Sheep?.
Stream The Weeknd and Kenny G's "In Your Eyes (Remix)" on Spotify and Apple Music below.
In other new music releases, stream Ty Dolla $ign, Mustard and Jhené Aiko's "By Yourself" now.