Dapper Dan, The Weeknd and More Named 'TIME' 100 Most Influential People of 2020
Alongside Megan Thee Stallion, Michael B. Jordan and Giannis Antetokounmpo.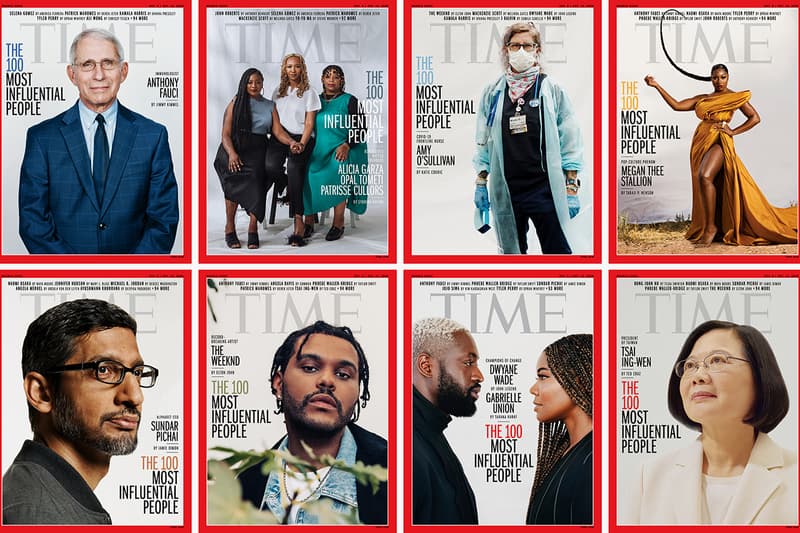 TIME magazine has unveiled the full list of its 2020 TIME 100, showcasing the most influential people from around the world over the last year. The list itself is divided into a number of categories — including Pioneers, Artists, Titans, Leaders and Icons — and features a range of big names.
To mark the launch of the full list, every entry has been profiled by a famous fan or admirer. In the Artists category, The Weeknd has been described by Elton John has "a mysterious figure in an era when mystery is rare in pop," while Michael B. Jordan has been profiled by Denzel Washington and Missy Elliott has written about Dapper Dan.
Elsewhere, Dwyane Wade and Lewis Hamilton both appear on the list of Titans, while Billy Porter, Naomi Osaka and Alica Garza, Patrisse Cullors and Opal Tometi — the founders of Black Lives Matter — are all listed as Icons. The Pioneers section features names such as Megan Thee Stallion, Tomi Adeyemi, profiled by John Boyega, and Giannis Antetokounmpo, as written about by Kareem Abdul-Jabbar.
Announcing the full list, TIME has released eight covers featuring some of the names from this year's TIME 100. The cover stars for this year include The Weeknd, Alphabet and Google CEO Sunder Pichai, Megan Thee Stallion, and Gabrielle Union alongside Dwyane Wade.
To see the full list of the 100 most influential people in the world — and to read each accompanying profile — head over to the TIME website.