'Rolling Stone' Updates '500 Greatest Albums of All Time' List With 154 New Entries
Including releases from Beyoncé, Kendrick Lamar and Kanye West.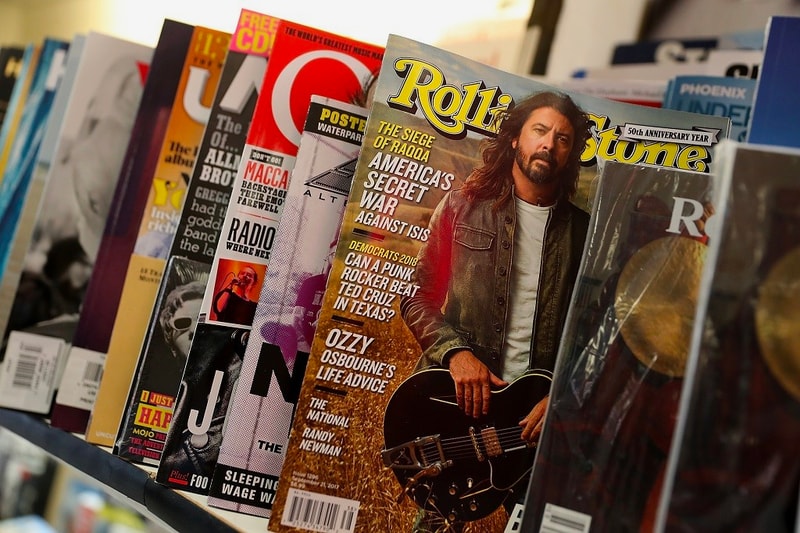 Rolling Stone has officially updated its 500 Greatest Albums of All Time list, adding a total of 154 new entries with 86 titles from the 21st century.
The list, which was last updated in 2012 and first published in 2003, is now billed as "less rock-centric" with additions like Beyoncé's Lemonade and Lana Del Rey's Norman Fucking Rockwell!. The record also consists of thrice as many rap albums compared to the 2003 version, with Kendrick Lamar's To Pimp A Butterfly and Kanye West's My Beautiful Dark Twisted Fantasy entering at Nos. 19 and 17 respectively.
A shift in the rankings of several staple titles is evident in the latest version — Marvin Gaye's What's Going On moved up to No. 1 and replaced the Beatles' Sgt. Pepper's Lonely Hearts Club Band, Lauryn Hill's legendary debut album The Miseducation of Lauryn Hill jumped from No. 314 to No. 10 and Nirvana's Nevermind took the No. 6 slot from No. 17.
The publication aimed to "re-create [the list] from scratch" and considered more than 300 ballots from musicians, journalists, executives and producers. "While the original list has taken on a massive life of its own, with almost 63 million people reading it on our site last year (not to mention Facebook groups dedicated to debating it and fan-built pages lobbying for missing artists, such as the one called, "We want GENESIS listed on Rolling Stone500 Greatest Albums"), now — 20 years into the 21st century — seems like the right time to re-evaluate," the publication shared.
Take a look at the top 20 albums below and check out the full list on Rolling Stone.
1. Marvin Gaye – What's Going On
2. The Beach Boys – Pet Sounds
3. Joni Mitchell – Blue
4. Stevie Wonder – Songs in the Key of Life
5. The Beatles – Abbey Road
6. Nirvana – Nevermind
7. Fleetwood Mac – Rumours
8. Prince and the Revolution – Purple Rain
9. Bob Dylan – Blood on the Tracks
10. Lauryn Hill – The Miseducation of Lauryn Hill
11. The Beatles – Revolver
12. Michael Jackson – Thriller
13. Aretha Franklin – I Never Loved a Man the Way I Love You
14. The Rolling Stones – Exile on Main Street
15. Public Enemy – It Takes a Nation of Millions to Hold Us Back
16. The Clash – London Calling
17. Kanye West – My Beautiful Dark Twisted Fantasy
18. Bob Dylan – Highway 61 Revisited
19. Kendrick Lamar – To Pimp a Butterfly
20. Radiohead – Kid A
Elsewhere in music, The Weeknd broke a Billboard Hot 100 record with "Blinding Lights."