Lupe Fiasco Links up With Soundtrakk for Boisterous Two-Track Pack 'Tape Tape'
The duo are back with some heavy hitters.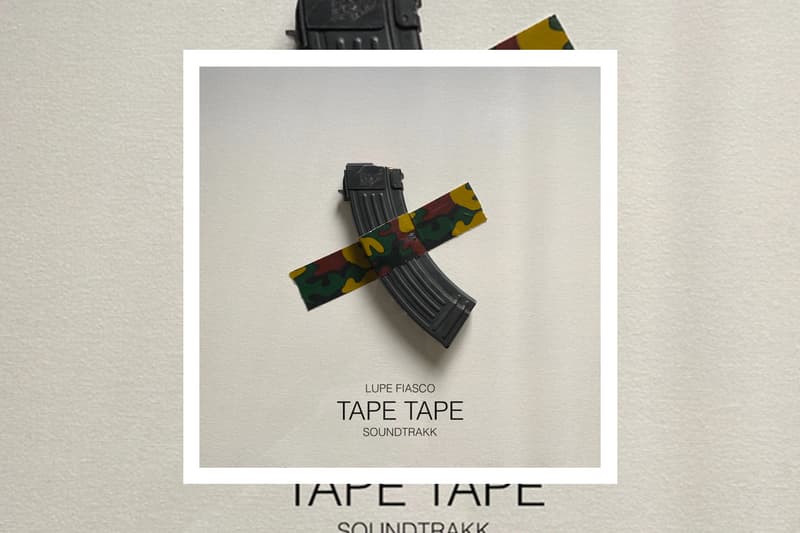 Lupe Fiasco and Soundtrakk have linked up for a boisterous two-track pack titled Tape Tape, featuring songs "Oh Yes" and "Apologetic."
Soundtrakk, Lupe's longtime producer, has been working with the Chicago rapper since the days of Lupe Fiasco's Food & Liquor, churning out hits like "Kick, Push," "Sunshine," "Paris, Tokyo" and "Superstar," to mention a few. Now, the duo has crafted two heavy hitters that showoff Lupe's lyrical prowess. "Oh Yes" embodies a gloomy midtempo groove, complete with airy synths and crisp trap-inspired drums. "Apologetic," on the other hand, switches things up with a quicker beat that gets Lupe firing off a steady flow of rhythmically textured lines, like "Locate, lockdown, loot up, lights on lock-in, and produce / Albert Einstein, b*itch, I'm in here cookin' up a nuke." Both songs hover around the three-minute mark.
Scroll below to listen to the tracks "Oh Yes" and "Apologetic" on Lupe Fiasco and Soundtrakk's Tape Tape.
In case you missed it, check out the Lupe Fiasco and Kaelin Ellis' HOUSE EP, featuring Virgil Abloh.