Lupe Fiasco and Kaelin Ellis Release 'HOUSE' EP Featuring Virgil Abloh
Alongside special appearances by Crystal Torres and Graham Burris.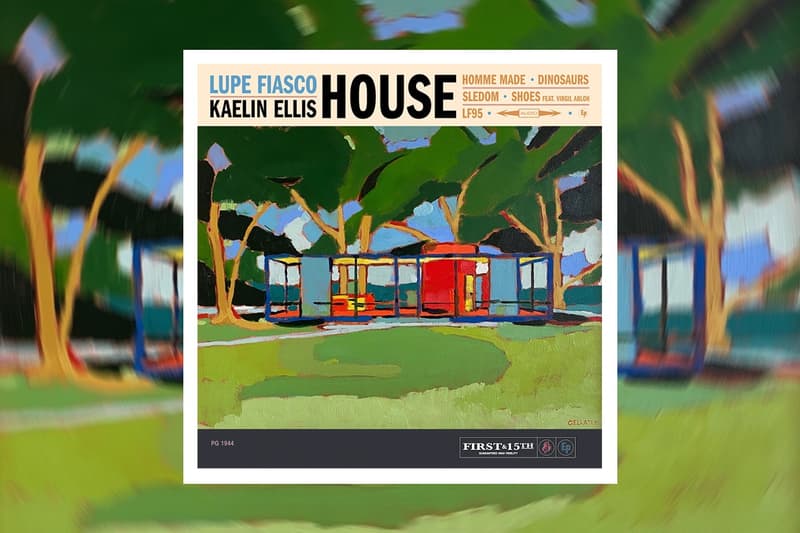 Although the world is facing a health crisis with individuals in lockdown, Lupe Fiasco and Kaelin Ellis' newly-released HOUSE EP is a reflection of how the Internet can be a powerful tool to bring people together while apart. Fiasco and Ellis developed the five-track project during quarantine, sharing material back and forth with each other online.
The project was first conceived in May with the young Orlando producer having uploaded a video of himself making beats at home. A Twitter user tagged Lupe Fiasco in the comments of Ellis' tweet that shared the beat, and moments later, the Chicago rapper recorded his own version of the song complete with an original freestyle.
Fiasco and Ellis teased the project earlier this month, having dropped the track "SHOES" that featured a spoken word piece by Virgil Abloh. The lauded fashion designer is heard on the track contextualizing streetwear with current events and describing the hypothetical design behind the shoes that Ahmaud Arbery was wearing when he was murdered.
Aside from Abloh, the EP also includes features from Crystal Torres and Graham Burris. The cover artwork was painted by Peter Gellatly, who is the father of Fiasco's close friend Sky, and takes inspiration from the album artwork on Dave Brubeck and Charles Mingus records. Stream the HOUSE EP below.
Elsewhere in music, Elon Musk is developing a Neuralink Chip that will stream songs directly to your brain.