William Shakespeare's "First Folio" Expected to Fetch $6 Million USD at Christie's Auction
The 1623 book contains 36 plays by the English playwright.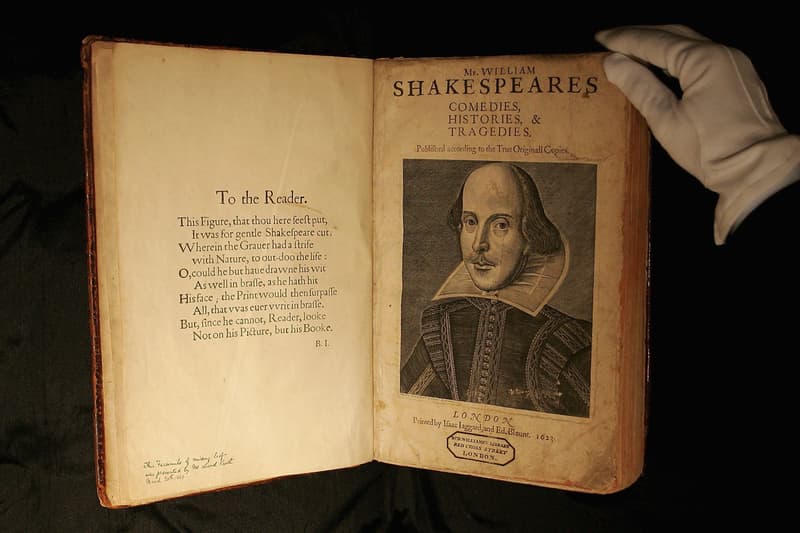 Christie's has announced that William Shakespeare's Comedies, Histories, & Tragedies will be auctioned off during Classic Week in New York this coming April. The collection of plays, referred to as the renowned English playwright's "First Folio," is ranked as one of the greatest works of the English language. The book is expected to fetch up to $6 million USD at auction.
Published in 1623 by Shakespeare's friends and fellow actors, the First Folio contains 36 plays — 18 of which "may have otherwise been lost forever," including Macbeth, The Twelfth Night and Julius Caesar. Actors John Heminge and Henry Condell organized the book into the categories of comedies, tragedies, and histories, shaping the way the world has read Shakespeare's plays. The upcoming sale marks the first time in 20 years that a complete copy of the First Folio has come to auction.
Expect Shakespeare's Comedies, Histories, & Tragedies to go up for auction at Christie's Exceptional Sale on April 24.
For more books, Something Special Studios released the second edition of their annual photo book entitled Summer of Something Special.
Christie's New York
20 Rockefeller Plaza
New York, NY 10020