Arcade1Up Is Adding WI-Fi to 'NBA Jam' Cabinets
All iterations of the 'NBA Jam' cabinets will have free online multiplayer support with each other.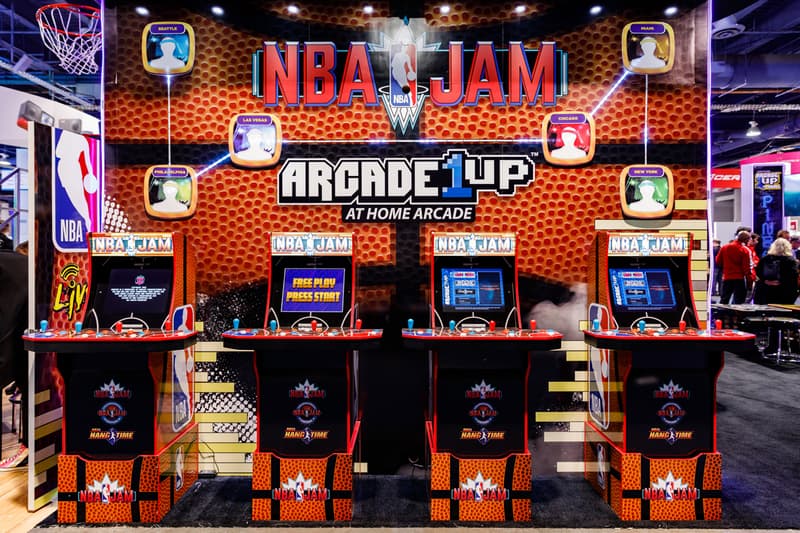 1 of 4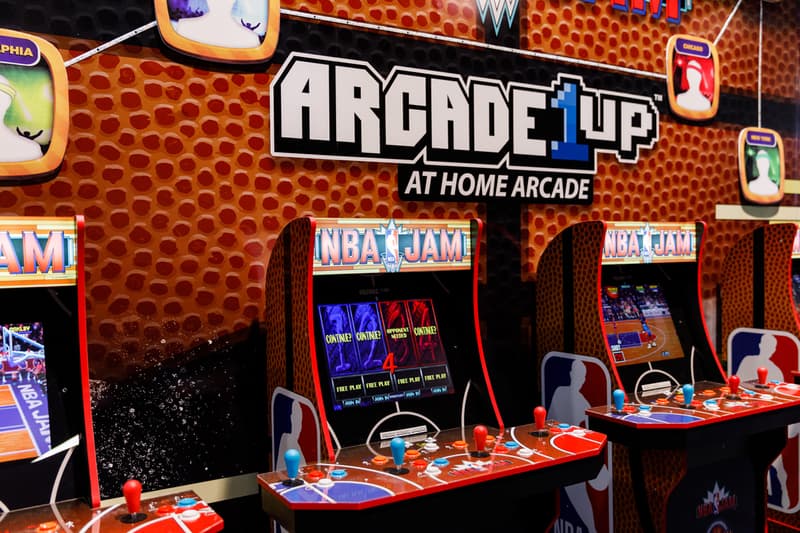 2 of 4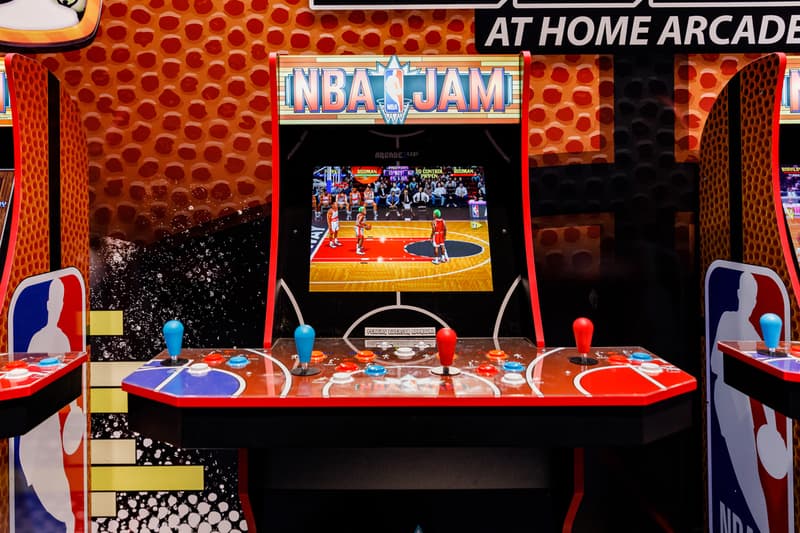 3 of 4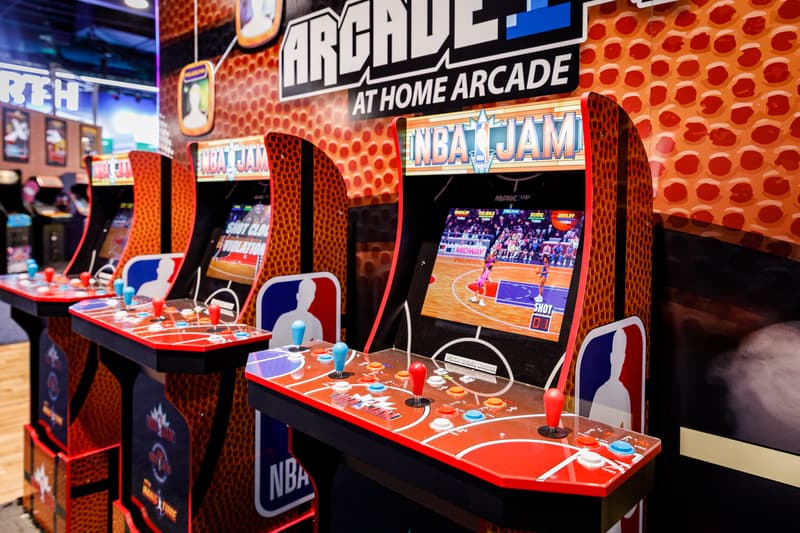 4 of 4
Arcade1Up showcased its new range of 3/4-scale arcade cabinets at CES 2020, including four-player NBA Jam, NBA Jam: Tournament Edition, and NBA Hang Time cabinets with Wi-Fi support for online multiplayer. The Super Nintendo and Sega Genesis classic can now be played online in its purest form, as the cabinet keeps the original team rosters intact. However, according to Destructoid, senior vice president of licensing and business development John Diamonon notes "minus some players [Arcade1Up] couldn't get [the] rights to."
"For NBA Jam vanilla, we currently don't have rights for three players," he added. "For Tournament Edition we have about 90% of the OG roster and Hang Time about 80-85% of the OG roster. It's likely to ship this way with a possibility to update the OG rosters as we continue to attain rights."
Each NBA Jam cabinet will also have free online multiplayer support across all iterations of the title, a first for Arcade1Up's products. Other cabinets introduced during CES include conventional arcade machine Frogger (with Time Pilot), a new Burger Time cabinet (with Karate Champ, Caveman Ninja, and Bad Dudes), a sit-down Star Wars cabinet, and more.
Although the NBA Jam arcade cabinet isn't available for pre-order yet, the Burger Time cabinet is currently available for pre-order.
In other gaming news, Razer unveils its first-ever gaming desktop.
BOOOOMSHAKALAKA! @arcade_1up announces NBA JAM , NBA JAM Tournament EDITION & NBA Hangtime in a 4-player cabinet! Plus, online play for NO MONTHLY service! $399 Coming Fall 2020 ??????#CES2020 pic.twitter.com/FEVXJk9HBG

— Brian Tong (@briantong) January 8, 2020
NBA Jam with WIfi Enabled to play online against other people!!!@arcade_1up actually is amazing and I just get so excited for all the retro goodness!!

The possibilities of games!!! pic.twitter.com/m2Q9eFSjXJ

— Justin Wong (@JWonggg) January 7, 2020
If you are going to be at CES tomorrow, you can drop by our booth between 12 and 2 PM to meet the legendary Clyde The Glide Drexler. If you weren't planning to be at CES tomorrow, you still might be able to make it to Vegas if you leave now! Go! ???#ces #ces2020 #nbajam pic.twitter.com/LWa3AN8auy

— Arcade1Up Official (@arcade_1up) January 8, 2020