Razer Unveils Its First-Ever Gaming Desktop
Boasting an NVIDIA GeForce RTX 20 series graphics card supporting full ray tracing.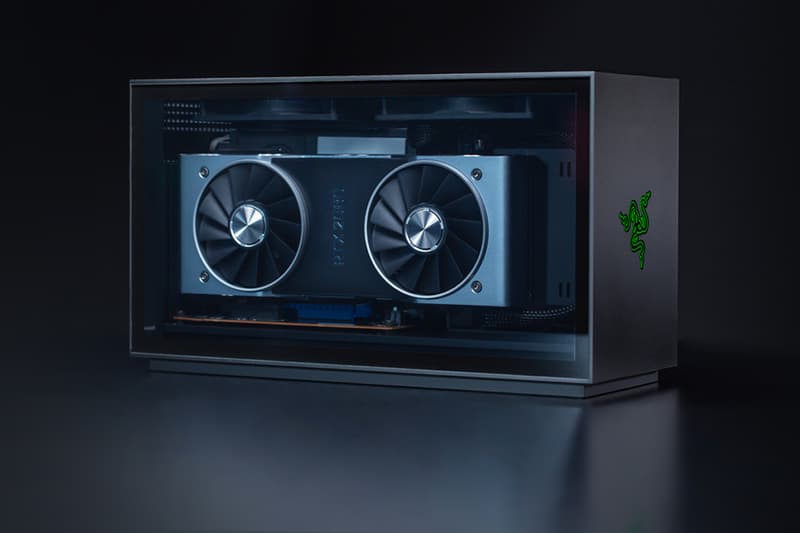 After debuting its Switch-like Kishi mobile gaming pad, gaming peripherals company Razer has unveiled another new product at CES 2020, this time marking a significant milestone in the company's history: its first-ever gaming desktop.
Named the Razer Tomahawk, the company's first desktop stays true to the brand's design blueprint, opting for a Small Form Factor case in a sleek matte black tone. With just a 10-liter chassis, Razer hopes to entice gamers who would take the desktop out with them at LAN parties or local gaming tournaments. Of course, given Razer's pedigree, its specs are nothing less than impressive. Even at that size, the computer is built on the Intel NUC 9 Extreme Compute Element, equipping the machine with Intel's 9th Generation i9-9980HK 8-Core processor, working together with NVIDIA's GeForce RTX 20 series graphics card which supports fully optimized ray tracing. To top things off, it can carry up to 64GB of RAM and support three 4K monitors all at once. The desktop is also built with a modular design, allowing gamers to easily swap out various upgraded parts and components for their rig.
There's currently no official release or pricing information for the Razer Tomahawk, but those interested can head over to the company's website and sign up to be notified when they're available.
Elsewhere in gaming, Magic: The Gathering's upcoming MMORPG has released its first gameplay trailer.