Tiramisu-Flavored Oreos Are on the Way
A coffee enthusiast's dream.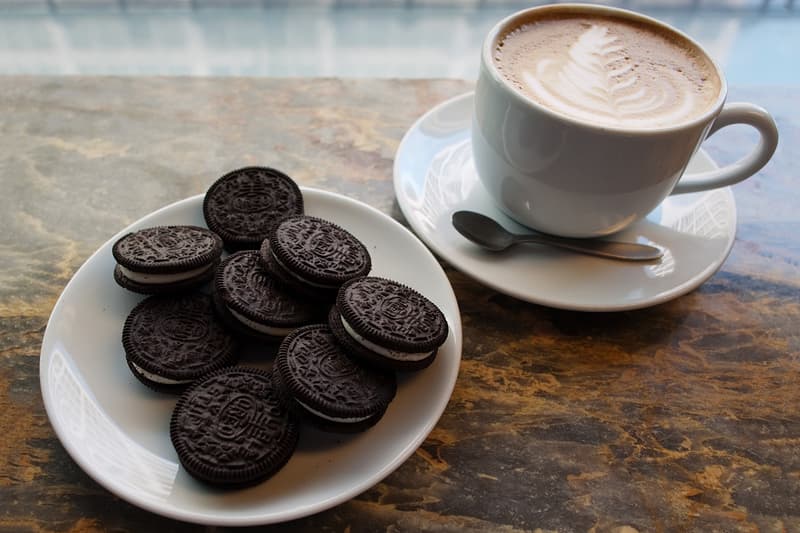 Coffee and dessert lovers alike can rejoice, as Oreo has announced that it will be releasing a Tiramisu flavor this year. An Oreo rep confirmed to Today that the rumors circulating amongst snack foodies is in fact true. "We're excited to share that tiramisu-flavored OREO cookies are coming in April 2020," they stated.
The upcoming flavor features the same beloved chocolate cookies as traditional Oreos, but instead of just one creme layer sandwiched between the cookies, the extra-sweet flavor will include two layers of creme. Based on how the classic Italian dessert is traditionally made, it can be assumed that one layer could be a coffee creme.
Tiramisu Oreos may be a new treat for US consumers, but a thin variety has been available overseas in South Korea for a few years already. The Korean version is currently available on Amazon for eager flavor testers willing to shell out extra shipping costs.
The news first broke thanks to Instagram user @TheJunkFoodAisle, who posted an image of the photo with a simple announcement caption in late December 2019.
While fans eagerly await the Tiramisu flavor's release in April, they can wet their appetites with Oreo's currently available creative flavors, including Caramel Coconut and Chocolate Marshmallow.
In related news, Kit Kat is currently offering a limited-edition Raspberry Crème flavor ahead of Valentine's Day.