Panasonic Revolutionizes Virtual Reality With World's First HDR-Enabled VR Glasses
Say goodbye to cumbersome headsets.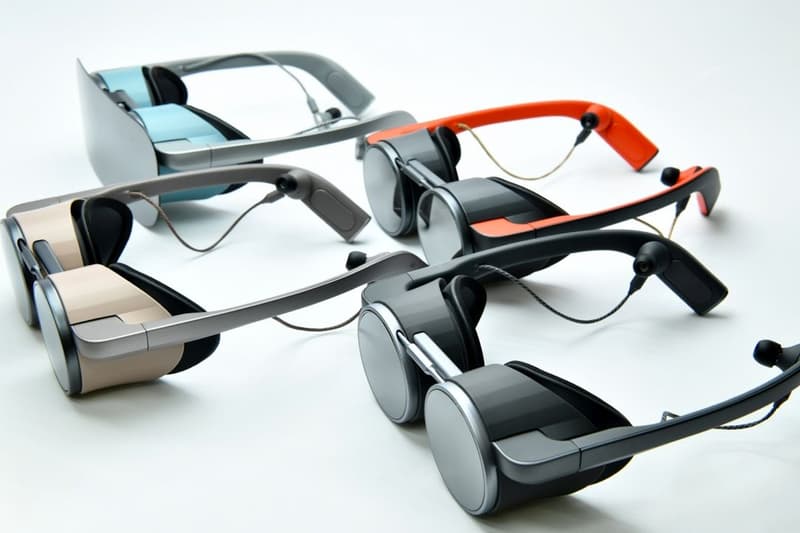 CES 2020 has seen the debut of many new and innovative gadgets that break traditional boundaries: from Alienware's introduction of a handheld PC gaming device to Razer's first-ever gaming desktop, brands have definitely strived to think outside of the box. Now, Panasonic has followed suit with its groundbreaking re-imagination of how users can interact with virtual reality.
Doing away with the cumbersome headset designs of Oculus and Vive, the Japanese electronics company has crafted a sleek, lightweight and more streamlined pair of VR glasses partly reminiscent of steampunk eyewear. Offering more than just a more comfortable and fashionable design, however, Panasonic says that its VR glasses are the first in the world to have full HDR capabilities, greatly enhancing image quality in terms of color reproduction and contrasts for a truly immersive experience. The device also utilizes a newly-developed OLED display jointly built by Panasonic and Kopin which practically eliminates the "screen-door effect" found on other conventional VR headsets, allowing for an incredibly HD experience. Completing the glasses are two earbuds equipped with Panasonic's very own Technics drivers, providing high quality audio to the wearer.
There's currently no release date or pricing information on the new VR glasses from the Japanese company, but some reports suggest that they'll mainly be made for commercial use instead of being for the consumer market. However, those interested should definitely stay tuned as more updates are due to roll in.
Elsewhere in the tech world, Uber is now letting passengers in California pick their favorite drivers.