A Nintendo Theme Park is Officially Coming to Universal Orlando
Experience life in the Mushroom Kingdom first hand.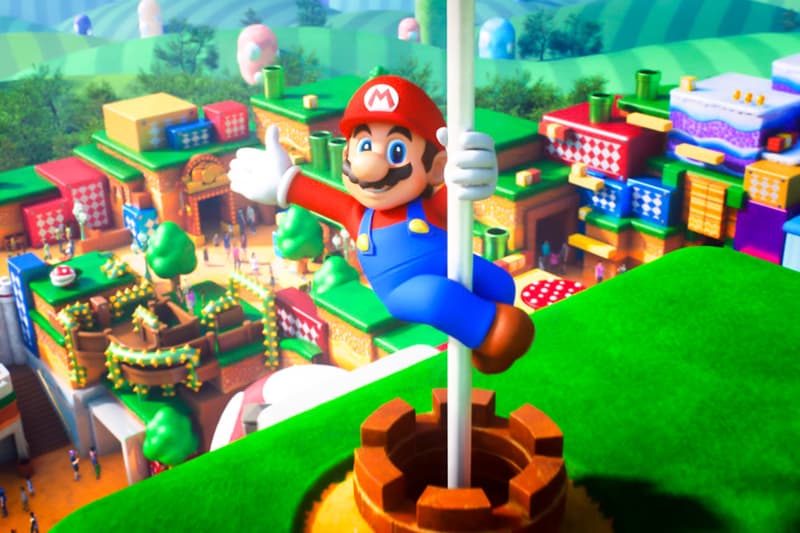 Comcast reps recently confirmed that a Nintendo theme park will be coming to Universal Orlando, following rumors that have been circulating over the past few years. According to USA Today, the upcoming Nintendo theme park is expected to open in 2023 and is part of a massive expansion project that will double Universal Orlando's size.
The new 750-acre park will venture a few miles away from Universal Orlando's current location and will employ an additional 14,000 workers on top of Universal's already-existing 25,000 Orlando-based employees.
Those looking forward to Orlando's Nintendo park can likely expect similar details to those found at Super Nintendo World Osaka, which is set to open this spring. The park's Japan location will reportedly offer rides, shops and interactive opportunities that aim to immerse visitors in classic Nintendo games.
An overall immersive experience offered in Osaka will be wearable wristbands called "power up bands" that, along with an app, allow guests to collect digital coins just like Mario and use them to play games against other visitors at the park. "You're not just playing the game; you're living the game, you're living the adventure," explains Thierry Coup, the senior vice president and chief creative officer at Universal Creative. "Nintendo's most iconic locations and experiences will be brought to life, including Mushroom Kingdom, Peach's Castle, an incredible Mario Kart ride, Bowser's Castle – and more."
In related news, the world's first Harry Potter store will be opening in NYC.