East Atlanta's ManMan Savage Delivers New 'No Cosign' Mixtape
Featuring a tribute to Nipsey Hussle from the Zone 6 rapper.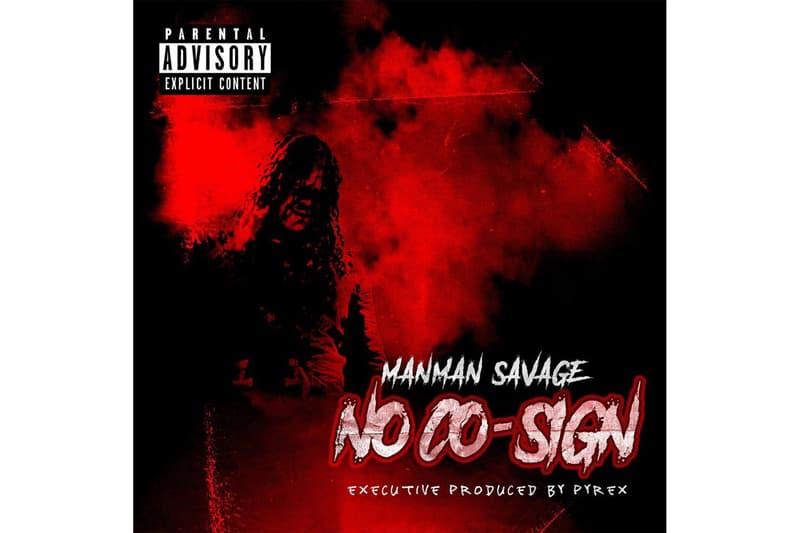 ManMan Savage doesn't need your co-sign. It's stated right there at the bottom of each streaming release: ManManSavage Records LLC. The East Atlanta rapper has been a name to watch since 2014's #FreeManManSavage. With a resume that boasts collaborations with Freddie Gibbs, Shoreline Mafia, KEY!, 03 Greedo and more, ManMan's reputation has always been solid and his star potential always bubbling just beneath the surface. His latest offering, the nine-track No Cosign is an ominous ode to street life in Atlanta's Zone 6.
"Watching" is just that: a stark reminder to roll cautiously and to protect yourself at all times from from envious people creeping in and out of your inner circle. On "Fanatic," ManMan delivers one of 2020's murkiest tracks to date with his mind focused on getting to the money by any means necessary. Executive produced by Pyrex, the nine tracks provide the perfect balance of aggression and energy.
"Money over b*tches, say that shit with a passion/ Got my momma and my main b*tch in a mansion/ Diamonds on my wrist so you know them b*tches dancin'/ She want me to talk to her nice, I ain't romantic/ I'm in love with money, yeah I think I'm a fanatic… When I hit the bank, they know me, ain't gotta say sh*t/ Get nothin' but them blues like I play for the Patriots/ Gave that h* the blues since that b*tch ain't have no patience."
Stream No Cosign below and catch up on frequent ManMan Savage collaborator 03 Greedo's latest project Netflix & Deal and our Conversations With: Kenny Beats to discuss the making of that project.
View this post on Instagram