Kenzo Minami Crafts Highly Detailed Reebok Instapump Fury
A follow-up to Minami's first Instapump Fury from 2005.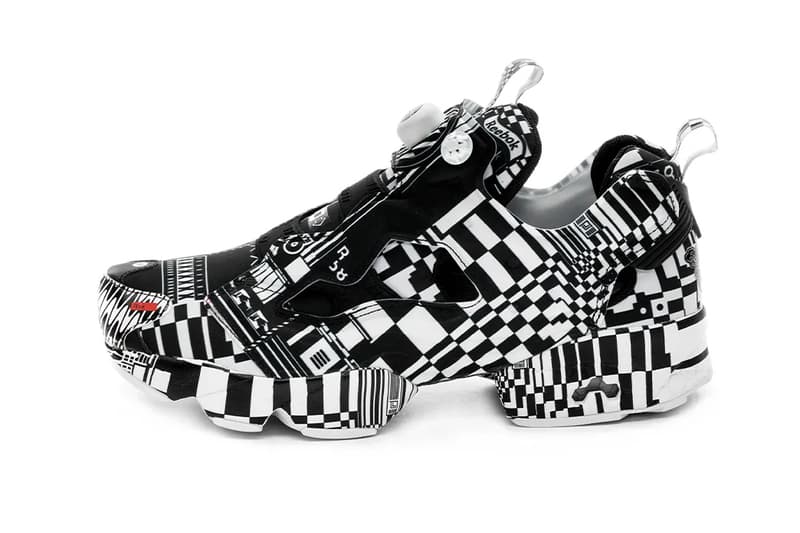 1 of 4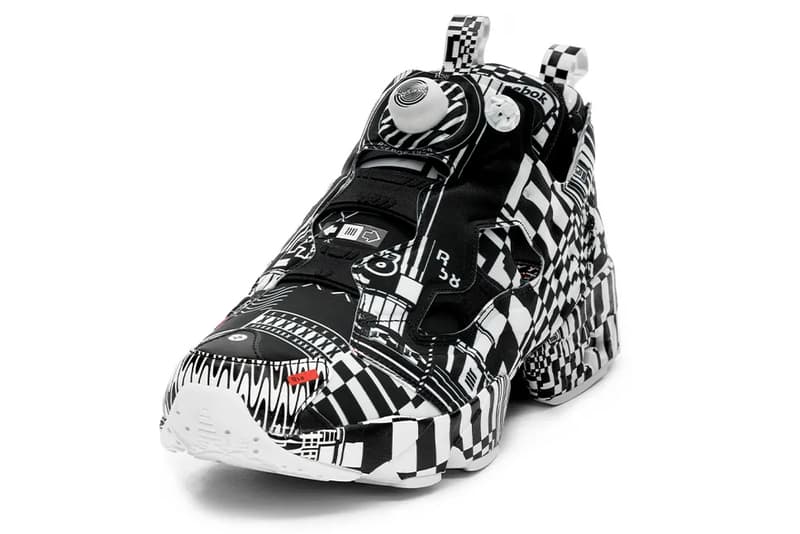 2 of 4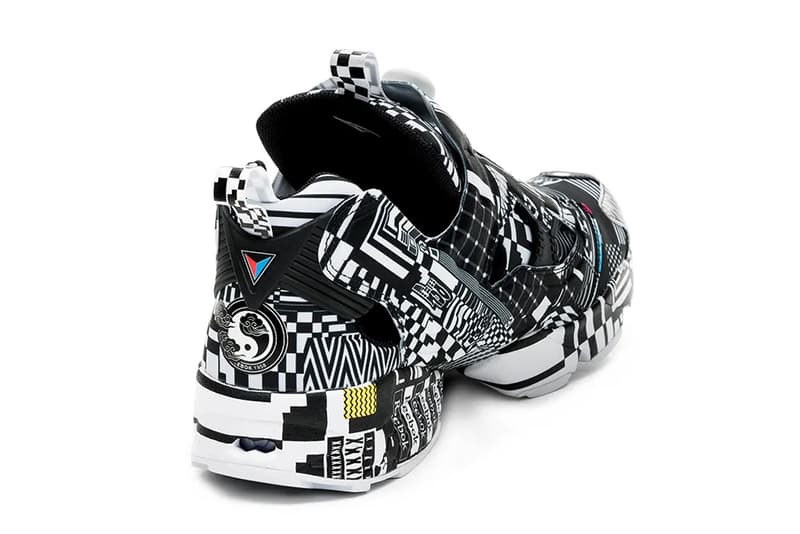 3 of 4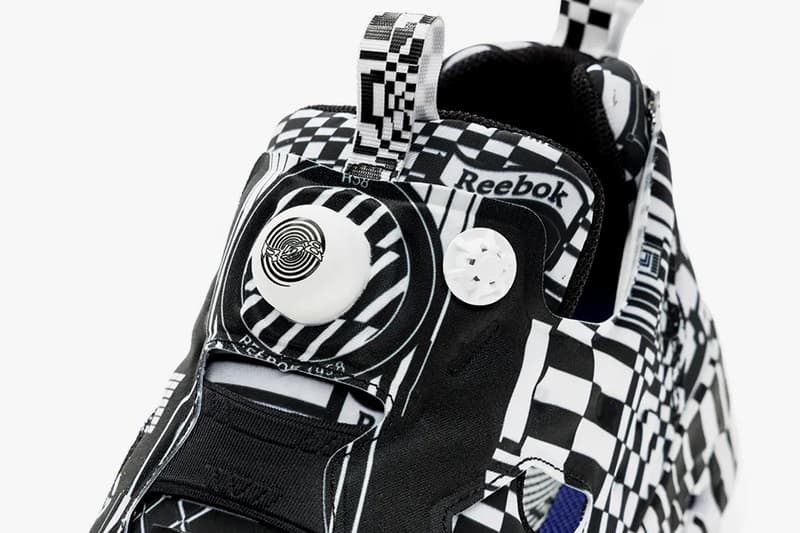 4 of 4
Artist/designer Kenzo Minami has joined with Reebok to produce a detailed take on the Instapump Fury, marking the pair's first collaboration since 2005. Known for his intricate patterns and keen attention to detail, Minami has dressed the stripped-back lifestyle favorite in an abstract white and black colorway that utilizes everything from checkerboard to graphic hits.
Both the lateral and medial sides are swathed in a variety of patterns, each of which varies greatly in shape and thickness. Some present thick squares like the aforementioned checkerboard, while some are more elongated like a barcode or abstract like a QR code. Due to the extreme proximity of each arrangement, both sides of the shoe blend together in an artfully jumbled fashion — almost like a digital patchwork.
Minami's signature graphics then coat the throat, toebox, midsole and heel. These range from a modified take on a parental advisory stamp covered in repeating Xs to a yin-yang symbol encircled by billowing clouds. Small pops of color are present on the toebox and heel, while a hypnotizing swirl is stamped on the tongue's white Pump button. DMX cushioning loaded in the split midsole's heel finalizes the design, ensuring comfort that matches the looks.
The artist's first Instapump Fury was highly limited, and fetches four-figure sums on the aftermarket 15 years after its release. Therefore, it's likely that this iteration will be a hot ticket as well. It's set to release at retailers like Asphalt Gold on January 15 for €199 EUR (approximately $221 USD).
For more Instapump Fury news, check out the new style created by Distortedd as part of Reebok's "It's A Man's World" collection.
Kenzo Minami x Reebok Instapump Fury