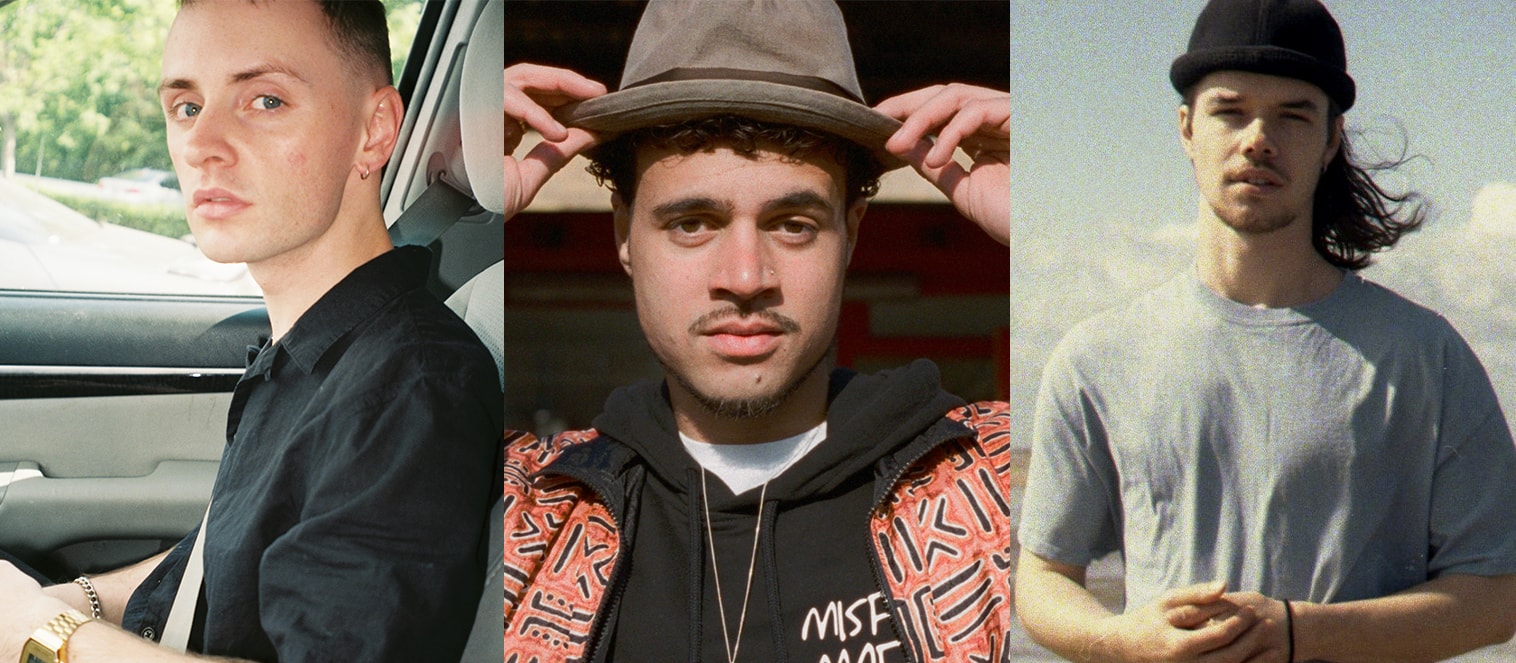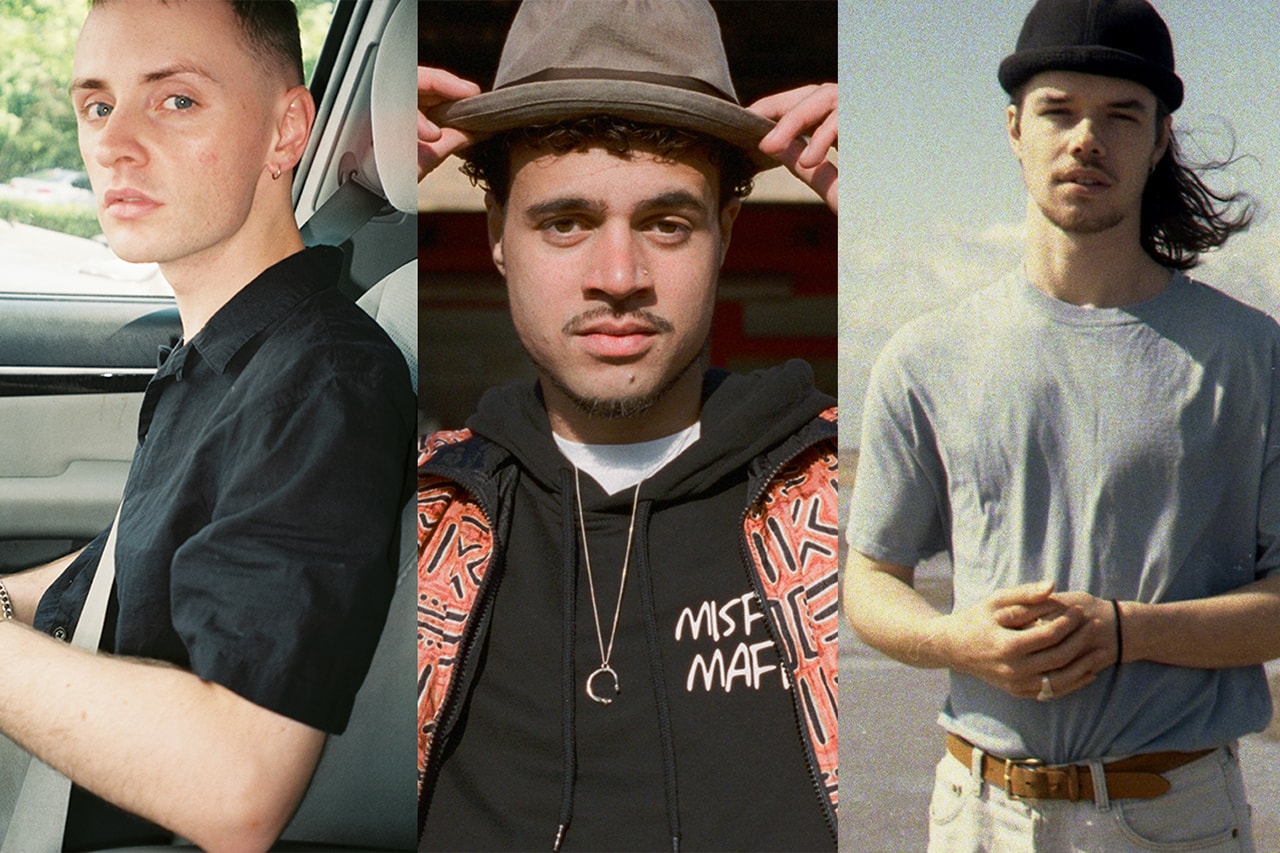 How London's Young Jazz Musicians Are Revitalizing the Artform
We speak to three artists about the evolving scene.
In the past few years, a freeform use of jazz has manifested itself in mainstream music. Part of the high regard for Kendrick Lamar's 2015 To Pimp a Butterfly is due to his implementation of jazz alongside hip-hop in a loud and pronounced way. Elsewhere, newer artists like Masego have carved out a wholly new space within the still-growing trap genre by blending jazz into their sound.
This evolution is nothing new in London. Multi-MOBO award-winning composer Moses Boyd often performs at genre-specific events such as jazz: refreshed, building both an audience and sound as their approach to jazz develops in tandem. To him and many of his contemporaries, experimentation with jazz is seen as fun and natural.
As the London jazz space continues to influence artists and scenes at all levels across the world, HYPEBEAST speaks to Louis VI, Puma Blue and Oscar Jerome about the growth of this market.
Oscar Jerome
Oscar Jerome adds a fresh and developed sound to London's jazz scene. The musician's vintage and unique vocal offering adds to his live-instrumentals, easily complementing both his singles and wider-projects. Having begun as the guitarist for the Afrobeat eight-piece KOKOROKO, the artist first stepped out as a soloist three years ago. Jerome ended 2019 with several EP's under his belt — in particular the widely popular self-titled debut project — and a recent Caroline International record deal.
HYPEBEAST: How do you define the London jazz scene today?
Oscar Jerome: I'd describe it as fruitful and extremely diverse. It takes a lot of influences from realms outside of jazz, such as bass culture in London, Caribbean-originating genres, Afrobeats, there's a lot more to it. I'd say I also hear a lot of broken beats from electronic or hip-hop genres too. In terms of the actual jazz community, we're all super supportive compared to other regions in the world. We just connect and have fun.
Can you describe your sound?
I would say it's quite eclectic. I'm influenced by a lot of the genres that I just said, so broken beats, the Afrobeats definitely, funk, soul, hip-hop, a lot of them man; I don't really have a box. I would say my music now is more grungy than before, the rock influences are creeping in. I actually used to be really into Nirvana and Rage Against the Machine, but rejected it for me. It's funny because that Jimi Hendrix aspect of me is coming out now.
How did you find your way into jazz and incorporate it into your sound?
I studied at Trinity College of Music and through that found my love of music even more. I've been in London ever since, I think it's been about 10 years now. I got to work closely with acts such as Moses Boyd and Theo Erskine and all of the early jazz collectives and individuals. Being in South London meant I could connect and then attend a lot of events such as Steez, which brought me even closer to jazz. It was crucial, having these people and spaces for us, to be able to really create together. The sound came organically as I grew; I would play in bands that ranged from Afrobeats to dubstep to jazz, this all blended into what I am today. It was never forced though.
Who is your favorite peer in contemporary jazz?
This might get me into trouble (laughs). Everyone is important and means a lot to me, but in terms of someone who has been such a positive influence is Maxwell Owin. He's a producer that I've worked with a lot. Beyond that, he's just been such a good friend and helped in developing my sound. He's really lowkey and doesn't push himself out there too much, but he's a real great producer and talent, he does this for the art.
Do you think jazz will ever be mainstream here?
So much of this comes down to how you define jazz, because in a way, to me, jazz has always been this really cool underground thing that grows out of the climate of the city. Recently, though, I know we're doing great things and influencing sounds in LA for example. I see the Kamasi Washington's in this popular phase of jazz, at Roundhouse, which is great. I do see it heading mainstream elsewhere and becoming formulaic. You see the Ed Sheeran's, whose music can be argued to have become mathematical. It's not even necessary for jazz to go all the way mainstream, you don't need charts to win anymore, you can make money without that.
What's the most unique aspect of jazz to you?
Its ability to evolve and grow over time. In most genres, music is stuck specifically in a time period and, after a while, it starts to sound samey. But because jazz is an intangible artform, it takes influence from what's happening at different times.
Louis VI
Louis VI is a multi-dimensional force in jazz's modern renaissance. The rapper compounds rap and hip hop to the aforementioned genre to create a radical new sound. His passion and unique approach has led to co-signs from acts such as Mick Jenkins, SABA and Jelani Blackman. As of late, Louis has rebelled even further, infusing his Dominican roots into his recent single, "Nature."
HYPEBEAST: How do you define the London jazz scene today?
Louis VI: It's constantly evolving, jazz continues to grow into a whole new animal. When people think of jazz in its traditional form, they think of a very significant and stylized sound and right now, it's become something that can fit on to any other genre or with any other genre. It's more free right now and loose. Jazz allows a lot more creativity in 2019 which is dope for me. It's so influential too; I just came back from LA and was with a close friend of mine Greg Paul — who drums for Kamaal Williams — and I could literally hear the London influence and dynamic pocket in his sound now. We're on a different level.
Can you describe your sound?
Damn, this is always a hard question for me, I guess I'll go with what I'm doing now. For my next project, I sound really edgy and experimental. I'm taking jazz to a completely different place, and keeping listeners on their toes. I'm really merging hip-hop with jazz, that's a core component, I've always wanted to dip more into my love for both this and grime, they both define my upbringing. It's funny because with the sounds that Moses [Boyd] makes and the sounds that I make, sometimes I think, "Can I define myself as solely jazz anymore?"
How did you find your way into jazz and incorporate it into your sound?
I owe my music taste to my mum — jazz was always played in the household growing up. My relationship with jazz goes even deeper as she named my sister Ella after Ella Fitzgerald and with my name, it was after Louis Armstrong. Miles Davis, Frank Sinatra, every hero you can think of, it was played, especially in winter. Then, on the other side, we had Brand Nubian, De La Soul; it was a very diverse musical household.
I started playing trumpet, because my step-dad had a spare one lying around. I also dabbled in piano. Unfortunately, I had to stop playing trumpet due to [my] braces, but I carried on with jazz drums in later years. I had to stop playing because it's so hard to own a complete drum kit in London. After university, I got into jazz keys and production and started self-producing because I wasn't feeling the keys that people would send me to rap over. I owe a lot of my cadence and tripulet style to my drumming years, it still influences me to this day. These three instruments [trumpet, piano and drums] allow me to understand music in a different way and rap in my own unique way too.
Who is your favorite peer in contemporary jazz?
Moses Boyd without a doubt, that's my brother for many many reasons. I've known him for quite a few years, after my mum saw him play years ago and told me that I should hit him up to play for me. He played a few shows, and we got to collaborate further, but honestly we talk to each other at least a couple of times each week. We throw each other spanners, production questions, the philosophies of the music business, how to conduct ourselves, everything man. My phone calls with him are some of the moments that help to keep me sane in this music business now. We're both Dominican as well, so that helps.
Do you think jazz will ever be mainstream here?
Is it not? (Pauses). I would call it mainstream — or at least running in its own stream alongside the mainstream. It seems to have the same width and strength as the mainstream too. If we're being honest, the popular mainstream is starting to use the African continent, through Afro-swing. In the same way as it pulls components from that genre, it's done with jazz over the years too, it's just not as pronounced because of its constant existent. The Mick Jenkins over in America, as well as the wider Chicago-scene, Kanye West, and then over here it's been intertwined in grime too, old-school Skepta for sure and Kano. [Jazz] will always be a part of multiple genres of music, it's just about calling it out more as an influence. Kamasi Washington is a superstar, Moses Boyd is about to be too.
What's the most unique aspect of jazz to you?
It's freeform. It's all about you and how you can improvise with the genre — there's something quite special about that. You have to really trust yourself, your inner-workings and your knowledge of the song to freestyle and get into your zone with jazz. There's a confidence that it builds that I don't see anywhere else that exists over in this genre. Even with my rap ability, I want to get to a level where I can freestyle in such a way that it feels identical to when I freestyle on instruments doing jazz nights.
Puma Blue
Another melder within his scene(s), Jacob Allen, a.k.a. Puma Blue, exists in the fringes of bipolar universes, incorporating subdued and mellow R&B with classic jazz. Elsewhere, he laces electronic and hip-hop pallets into his overall offering. Making his formal debut with his EP Swum Baby, Puma Blue quickly gained attention from the likes of The Guardian and Red Bull for his magnetic sound. Soon after, the singer secured placements on COLORS, all while feeding his growing fanbase with follow up project Blood Loss. Now, the act has gained international traction and recently completed his United States tour.
HYPEBEAST: How do you define the London jazz scene today?
Puma Blue: I don't know if there is a scene any more. Jazz music exists here, but everyone has dispersed now; we're all rising on our own, making their own music. Everyone has grown up and sort of moved on. Don't get me wrong, we're all still great friends, but there's less time and opportunity for us to be in the same rooms anymore, at the same events. This isn't all bad though, because when we do all get together, it's so special and means something. I did a festival for Red Bull a few weeks ago, those sorts of stuff and seeing people in my field again are cool.
Can you describe your sound?
It's less of a sound and more of an attitude. I've moved away from my previous outputs now, but there's still a similar intention. I'm always trying to exercise and play with fragility and vulnerability within my output; sometimes, I even fringe on feminine energy, it's all a spectrum with humans. Ultimately, I try to capture gentleness on my recordings and pay tribute to some of my favorite music; that could be lo-fi R&B, a soulfulness or jazz. I also really try to allow the imperfections in music too. It's all organic, whether that's cracks in some of the recordings or vocals, it could be anything.
How did you find your way into jazz and incorporate it into your sound?
Jazz is something that my dad would often play in the car growing up or at home. That was the favorite genre to play when I was six, all the greats such as Billie Holiday or Frank Sinatra. I really remember getting into John Coltrane later on and then moving to South East London at 18. It was such a cool time being around singers and musicians who helped in inspiring me and my sound. I owe a lot to the Don Byas and Kenny Burrell's. However, I also found great direction in Radiohead, Jeff Buckley and J Dilla; all are important in me finding my place.
Who is your favorite peer in contemporary jazz?
There are too many to name. I'm gonna say Lucy Lu. He's a longstanding collaborator and I've seen him grow so much as his own artist. I just love his stuff at the moment and what he's about to do. He never, ever gets his credit, shout out to Luke, amazing songwriter.
Do you think jazz will ever be mainstream here?
I hope not. Every time that there has been a mainstream over here, it gets good, then bad and something replaces it after five or so years. The mainstream gets dull and repetitive. Dubstep, for example, came back and then started to sound dated and boring. It's happening with grime and trap now, they sound interesting and cool, but I just hope it doesn't turn out the same. Jazz has its own mainstream and I don't want to hear it on mainstream radio, just a more natural evolution. It's a part of other sounds, but not its on its own in the mainstream now.
What's the most unique aspect of jazz to you?
Probably the improvisation that goes into it. A lot of the biggest jazz records that I love, whether that's Miles Davis trying to get out of his record deal, doing five albums at once or something else, it's that flair, that risk-taking and imagination. It's so evident in jazz more so than anywhere else and influences how I work with my live band today.