'Fortnite' Official Competitive Circuit for High School and College Students Announced
'Fortnite' is officially recognized as a highschool and college sport.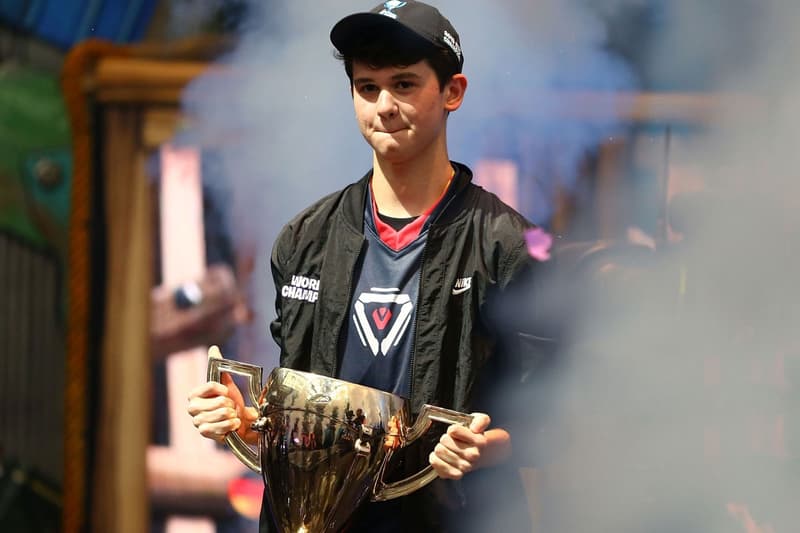 Epic Games and esports organizer PlayVS have announced an official competitive circuit for high school and college Fortnite players. Highschoolers will have six conferences based on Eastern, Central, Mountain, Pacific, Alaska, and Hawaii time zones, with each holding a championship event to declare a winner.
College players, on the other hand, will have a single encompassing conference with a national championship to be held at the end. Registration for high school-aged participants begins February 17 with an eight week season beginning February 26, and college registration begin February 24 with its eight week season starting March 4.
Each will compete in duos against other players from their respective conference, with a maximum of seven games to be played within two hours. Points of the week will be divided as such:
Victory Royale: 10 Points

2nd – 3rd: 7 Points

4th – 7th: 5 Points

8th – 12th: 3 Points

Each Elimination: 1 Point
According to PlayVS, "Tiebreakers will be determined in the order presented here: (1) total points scored; (2) total Victory Royales in the session; (3) average eliminations in the session; (4) average placement per match in the session; finally (5) total seconds survived across all matches; and finally (6) a coin flip."
The top three teams from each conference each week will earn a spot in the playoffs, which will consist of a maximum of 24 to teams by the end of the season. The same rules will apply to the championship rounds, but as of now, prizes have no been confirmed by Epic. Many speculate top players will receive a place in Fortnite's upcoming World Cup.
Check PlayVS for more details and stay tuned for more news.
In case you missed it, Microsoft and Ninja Theory announce a new psychological horror game Project: Mara.
Proud to announce that @PlayVS has partnered with @EpicGames to operate @FortniteGame competitions in High School and College ?.

Yes, you heard it correct. We're now building the proper infrastructure for college esports too.

More news to come ?. https://t.co/zRuhUQzwbq

— Delane Parnell (@delane) January 22, 2020
'Fortnite' Now Has An Official Competitive Circuit For High School And College Players via @forbes https://t.co/C7ebvrSxsr

— Paul Tassi (@PaulTassi) January 22, 2020