Dorte Mandrup Brings Attention to Marine Conservation With Striking 'The Whale' Design
The building will be located on the Norwegian island of Andøya.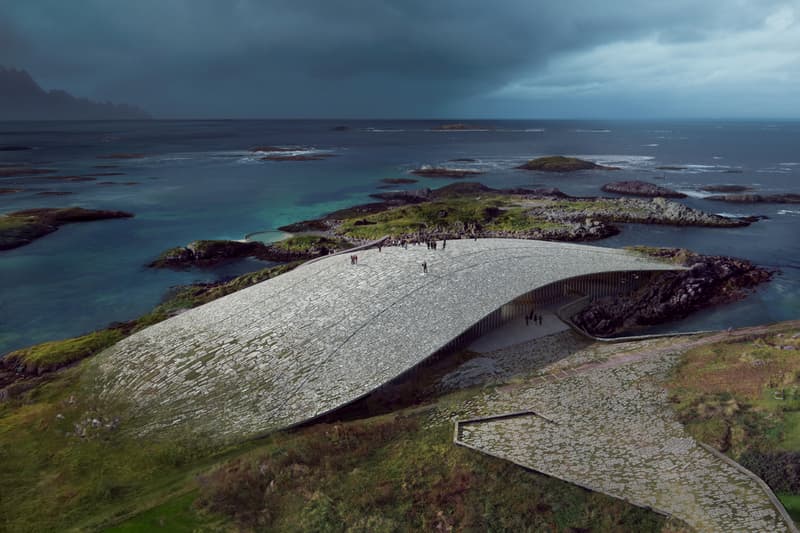 1 of 5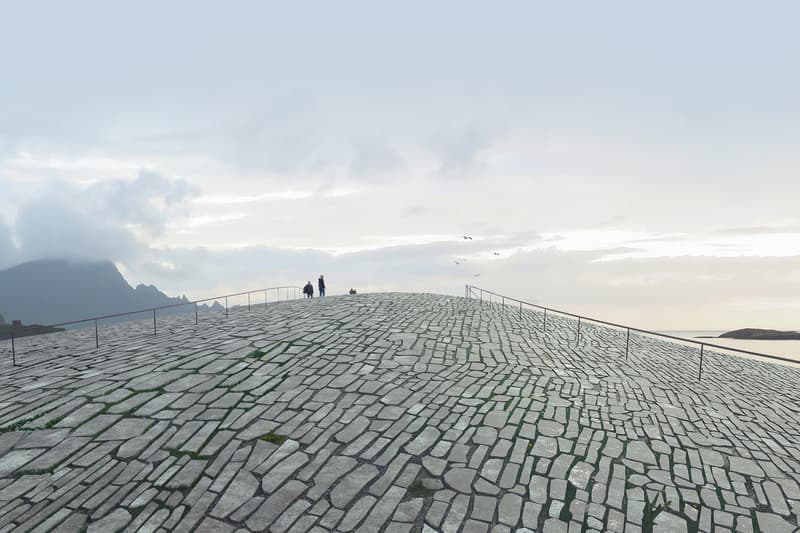 2 of 5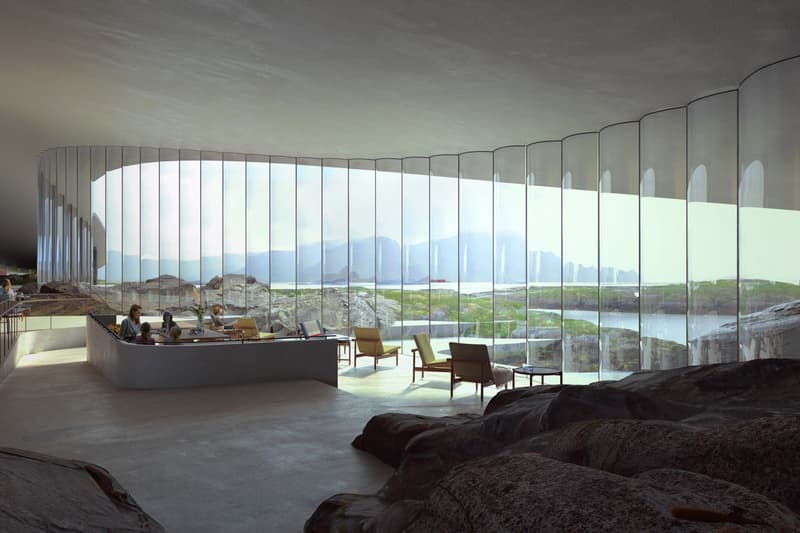 3 of 5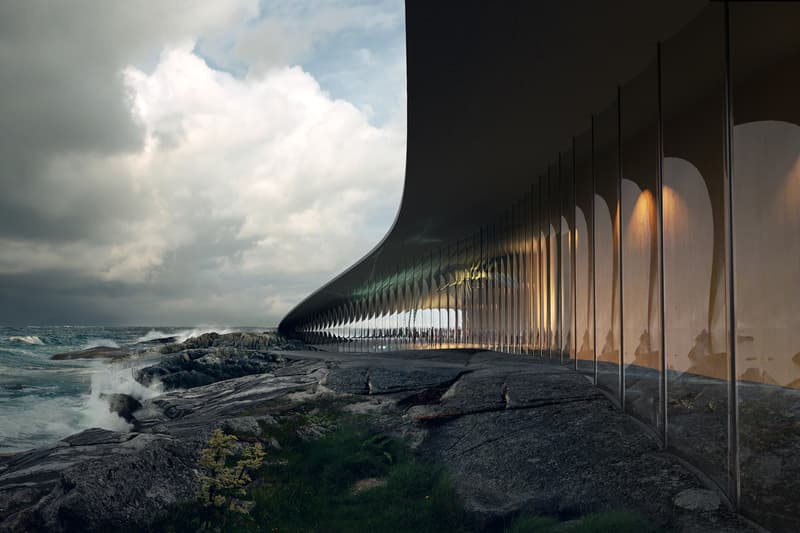 4 of 5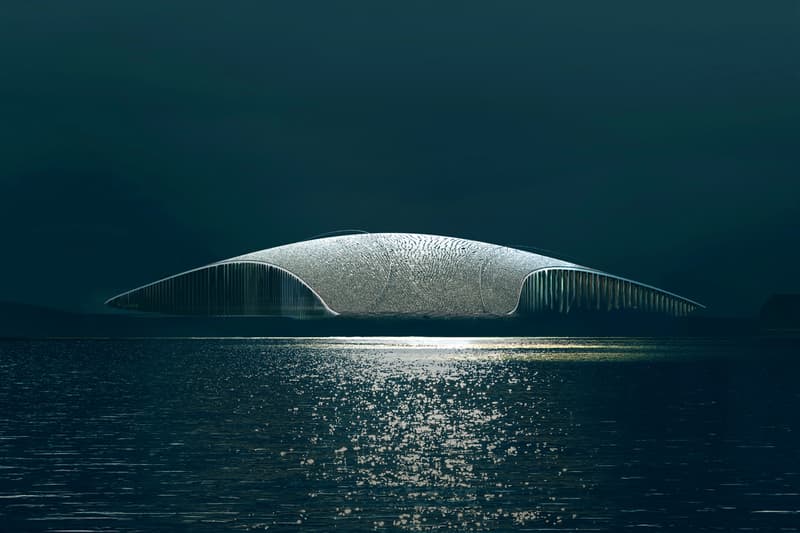 5 of 5
Copenhagen-based architecture firm Dorte Mandrup was selected to design a building that shows appreciation for the Norwegian island of Andøya's shore and marine ecosystems. The dramatic architectural form, dubbed The Whale, will become "a world-class attraction celebrating whales and their relationship with man through science and art."
Located at the furthest tip of Andøya in a small town called Andenes, The Whale will sit in proximity to a deep-sea valley frequently visited by migrating whales offshore. The structure — expected to hold exhibition spaces, adjoining offices, a cafe, and a store — will allow visitors to observe the mammals in their natural environment. The building is designed to rise as a soft hill, "as if a giant had lifted a thin layer of the crust of the earth and created a cavity underneath."
With an undulating parabolic form and stone-covered roofline, The Whale blurs the boundaries between landscape and building. "Not only will we be creating architecture in yet another remarkable landscape, but we will also take part in increasing the understanding of whales and preservation of marine life," Dorte Mandrup commented. "Right here on the edge of the ocean, we will be making a mark in a magnificent and ancient landscape."
The Whale is expected to be completed in 2022. Take a closer look at the building above and head over to Dorte Mandrup's website to learn more about the project.
In other design-related news, Wamhouse Studio crafted the "Nagababa" armchair to shed light on society's unjust expectations of women.