'Fortnite' Raked in More Online Currency Than Any Other Game in 2019
The title has had the most digital revenue for the second year in a row.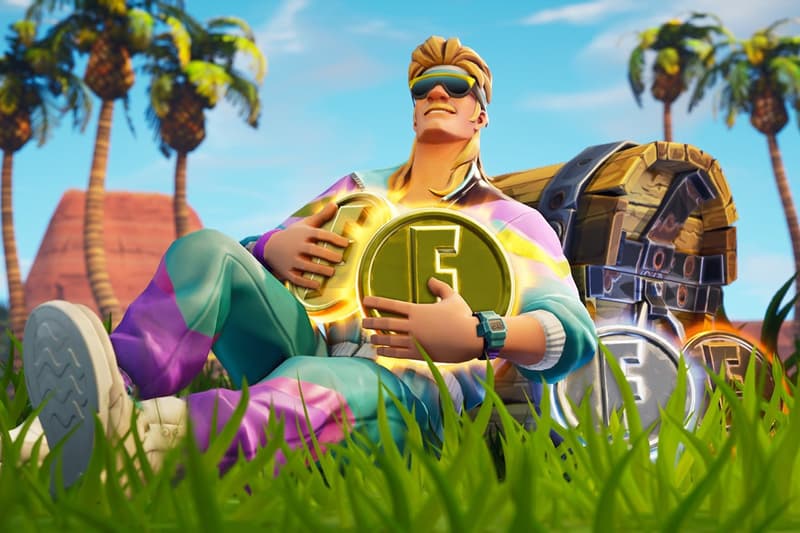 Digital sales tracker SuperData has released its year-in-review figures for digital and interactive games sales, with Epic Games' free-to-play title Fortnite raking in $1.8 billion USD in 2019. This is the second year in a row that Fortnite has earned the most digital revenue than any game currently on the market, pulling in $2.4 billion USD for 2018.
Despite the drop-off between years, digital sales as a whole have gone up 4% over the previous year, with Fortnite beating out other free-to-play titles like League of Legends ($1.5 billion USD), Pokémon Go ($1.4 billion USD) and Last Shelter: Survival ($1.2 billion USD).
Fortnite continued its success by hosting events that tie into movies like Star Wars: Rise of Skywalker and John Wick 3, which offer skins, gliders, and other cosmetics based on the respective property. Although tie-ins between the gaming and movie industry have been present before, the level of ingratiation brands have entrusted in Fortnite "is unparalleled", as Comicbook notes Disney allowed the title to host an exclusive clip for Rise of Skywalker a week before its release.
In other gaming news, the Nintendo Switch Pro is predicted to arrive this year.
Digital games and interactive media earned a record $120.1B in 2019, up 4% over 2018. Read more in the free @_SuperData 2019 Year-in-Review Report: https://t.co/3HEjr79WYi pic.twitter.com/gbqkLAKRPV

— SuperData (@_SuperData) January 2, 2020