FDA Bans All Flavored Vape Pods
In an attempt to combat the "crisis among America's youth."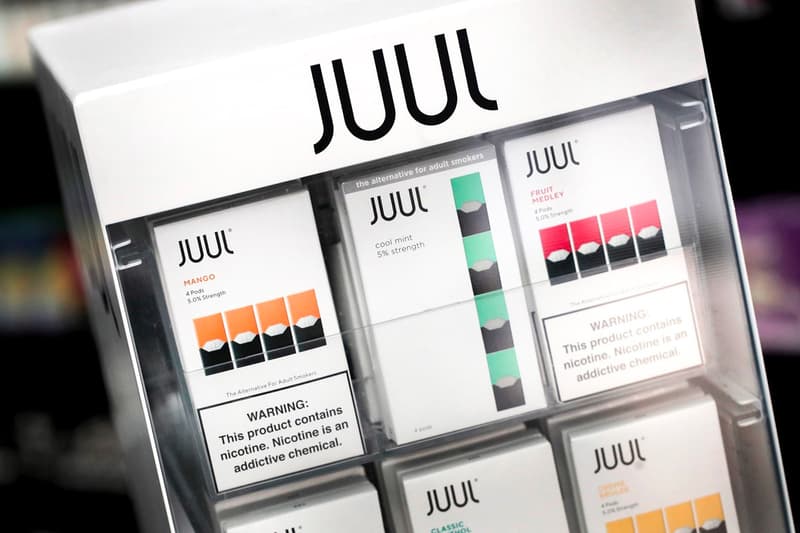 The FDA has officially announced that it has finalized a policy to ban e-cigarette flavors other than menthol or tobacco. The ban extends to all stages of vape pod development, from manufacturing to distribution to sale. The new policy is in response to the rising numbers of US teens relying on e-cigarettes like JUUL, an occurrence Health and Human Services Secretary Alex Azar labeled a "crisis among America's youth" in a recent statement.
"By prioritizing enforcement against the products that are most widely used by children, our action today seeks to strike the right public health balance by maintaining e-cigarettes as a potential off-ramp for adults using combustible tobacco while ensuring these products don't provide an on-ramp to nicotine addiction for our youth," Azar continues.
The ban will focus on cartridge vaping products that are targeted to minors and fail "to take (or is failing to take) adequate measures to prevent minors' access." The FDA stated that in its research, it found that teens are more attracted to using flavored vape pods rather than tobacco and menthol flavored pods.
To many, this news has been a long time coming. In October 2019, popular e-cigarette company JUUL halted the sale of its fruit flavored pods while the FDA carried out its investigation. The agency has now stated that companies have 30 days to comply with its new policy, otherwise they will face consequences.
Those seeking fruity flavors in the future could perhaps turn to Kit Kat, as the brand has recently introduced a limited edition Raspberry Crème flavor to its repertoire.