JUUL Halts Sale of All Fruit-Flavored Pods While FDA Investigates
In conjunction with a federal probe into the company's marketing tactics.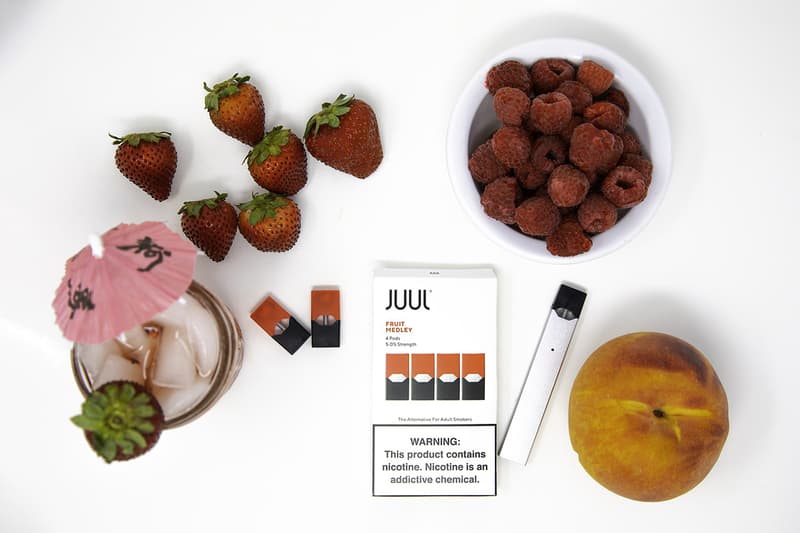 Following its major halt of all US advertising, e-cigarette manufacturer JUUL recently announced that it will be suspending the sale of its range of fruit-flavored pods until they are thoroughly reviewed by the FDA. According to The Verge, flavors like Mango, Creme, Fruit and Cucumber will be among those taking a break from shelves for the time being.
The announcement appears to be a response to the ongoing federal probe JUUL is facing for allegedly marketing its vape products to underage teenage smokers."We must reset the vapor category by earning the trust of society and working cooperatively with regulators, policymakers, and stakeholders to combat underage use while providing an alternative to adult smokers," JUUL's new CEO K.C. Crosthwaite said in a statement regarding the situation.
Recently, JUUL has come under fire for potentially causing serious lung injuries for a few of its users, but these claims are still allegations as the root cause of the injuries has not been scientifically identified or proven. During this pause in specific vape pod sales, JUUL plans to "continue [developing] scientific evidence to support the use of these flavored products, coupled with strict measures to combat underage use." The company further states that it believes its products can help aid smokers transition away from traditional cigarettes.
The Verge notes the Food and Drug Administration is expected to advise JUUL and similar vaping and e-cigarette products be removed from the market until the FDA makes an official statement on health and safety.
Elsewhere in business news, ASOS has reported a 68 percent profit decline due to "operational issues."