Digawel SS20 Fuses Function and Clean Lines
Cargo vests, technical belts and wader pants meet sleek tailoring.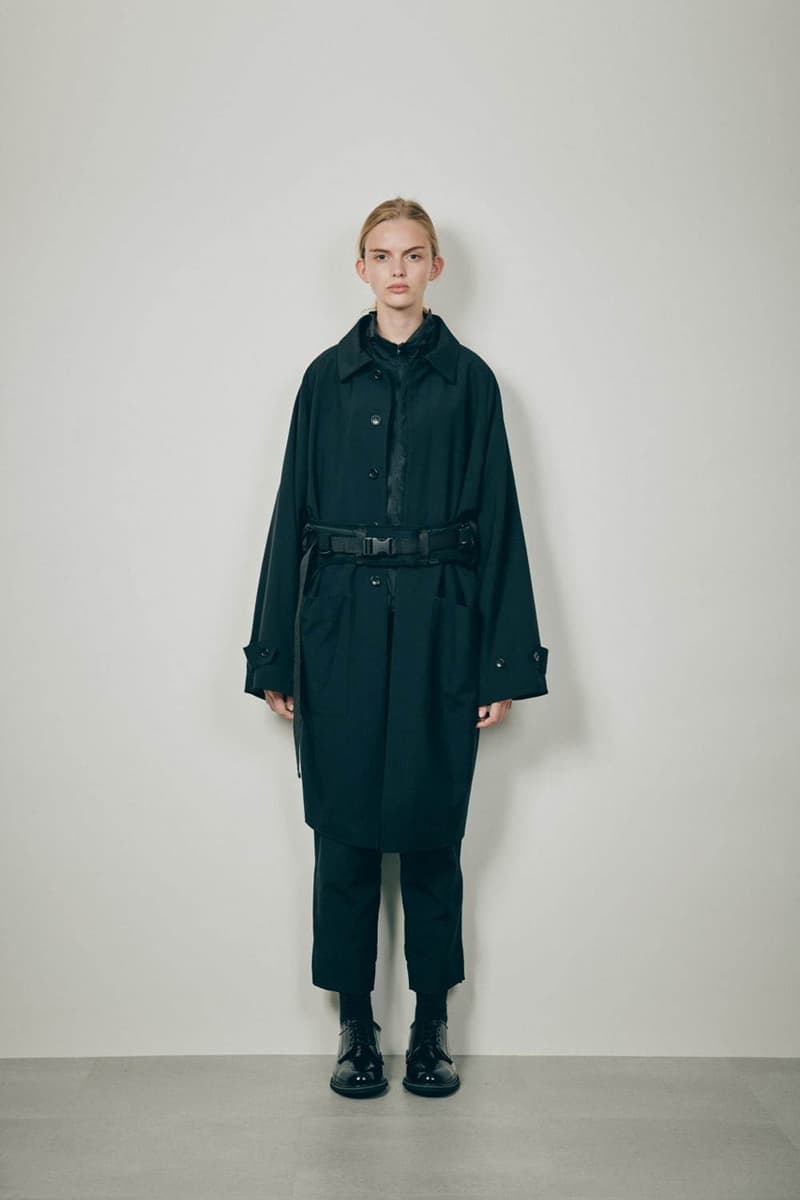 1 of 27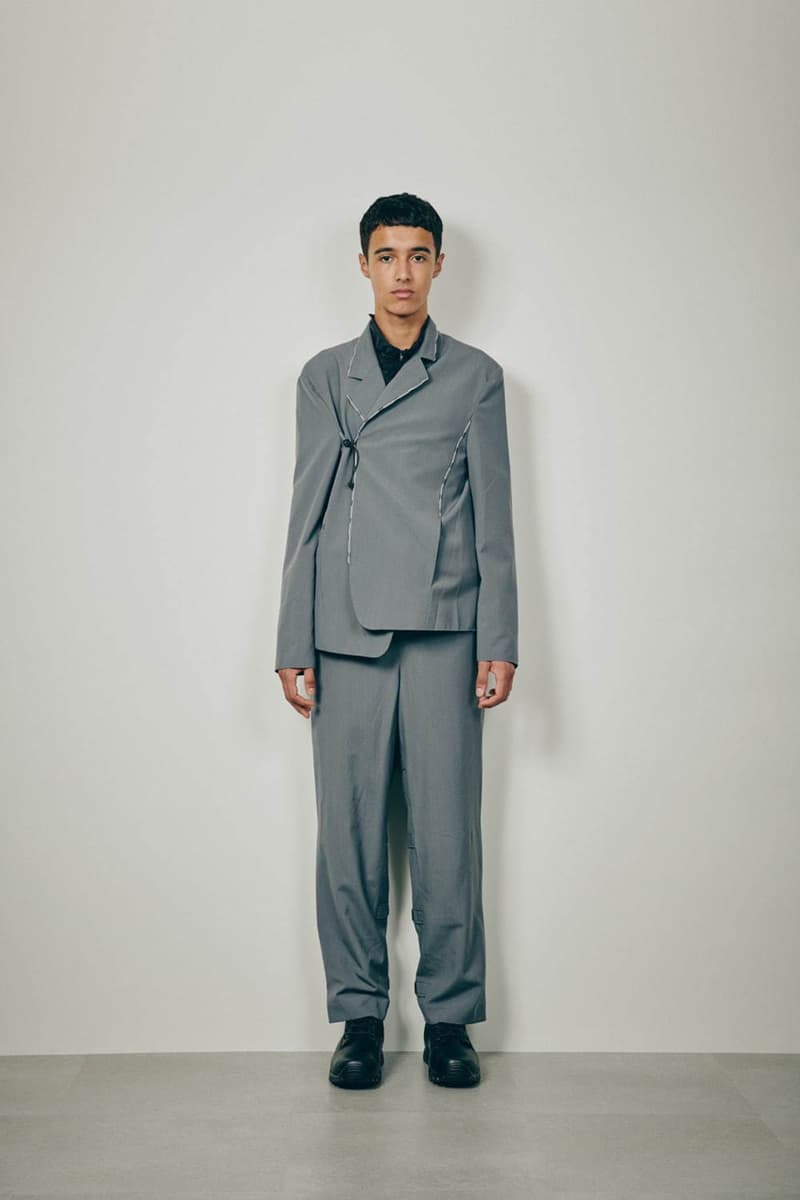 2 of 27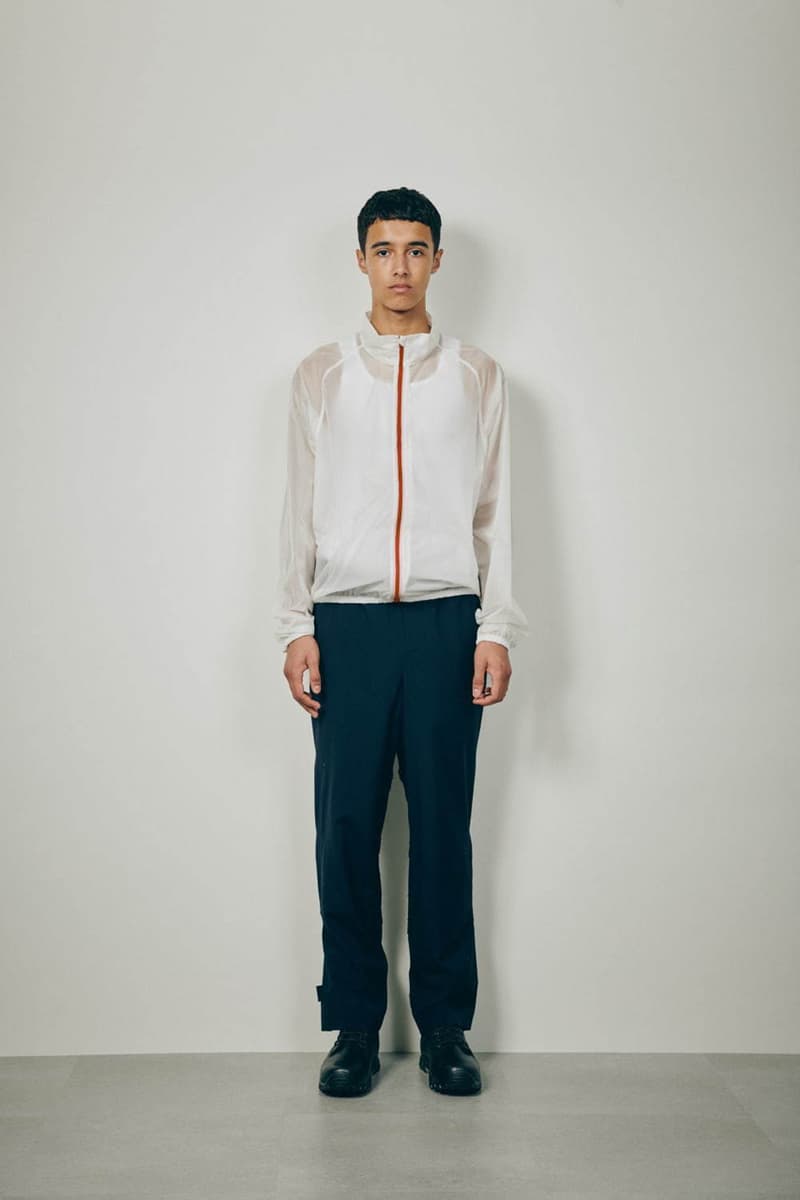 3 of 27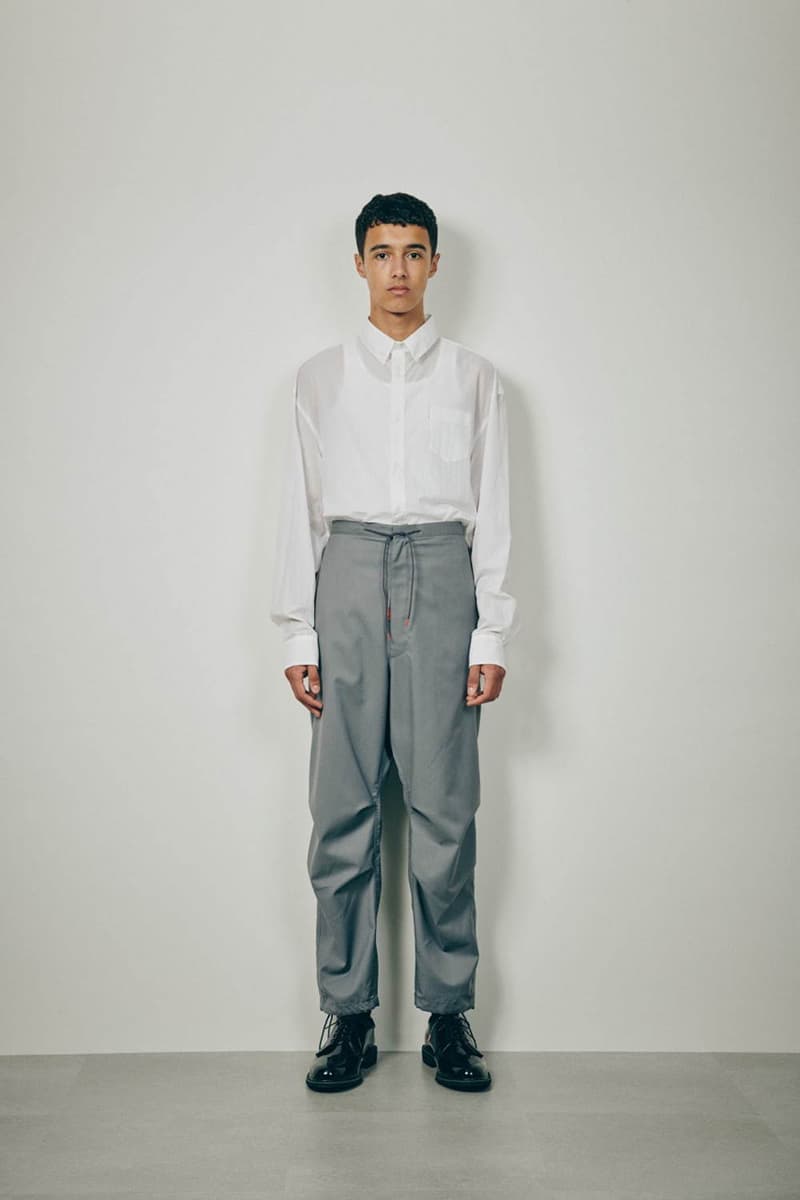 4 of 27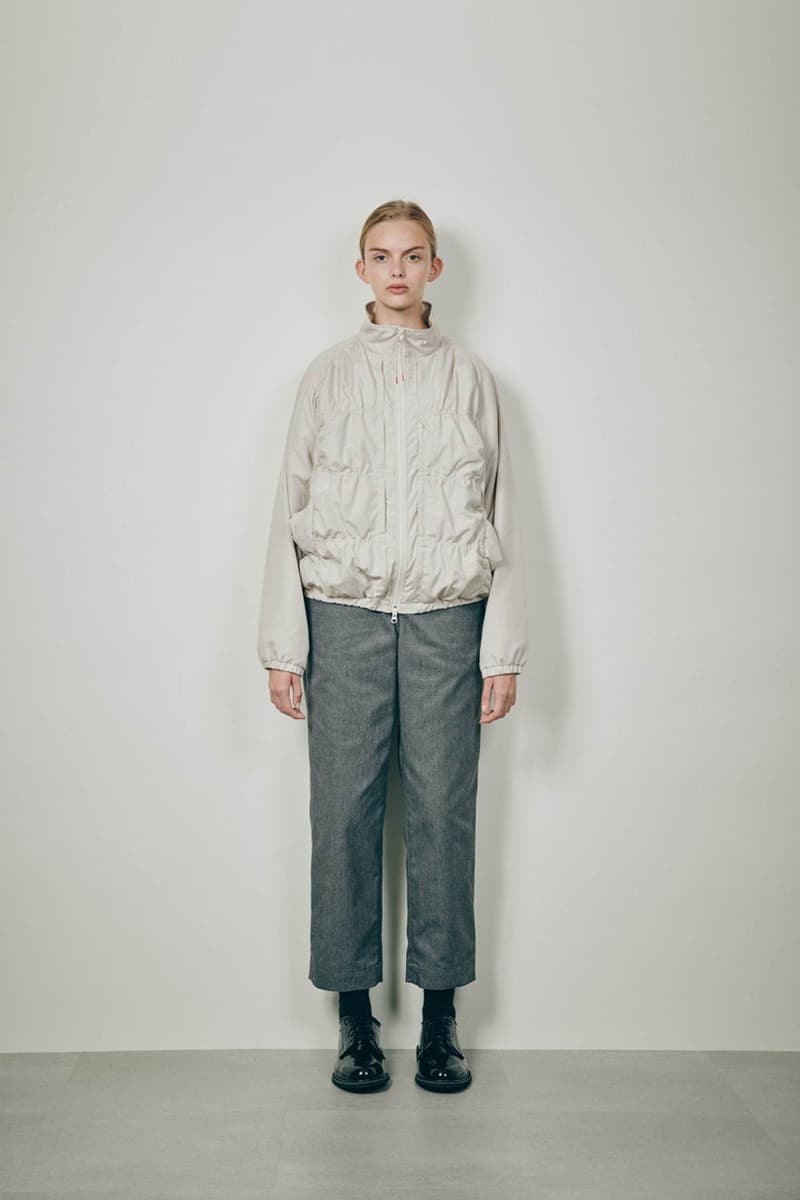 5 of 27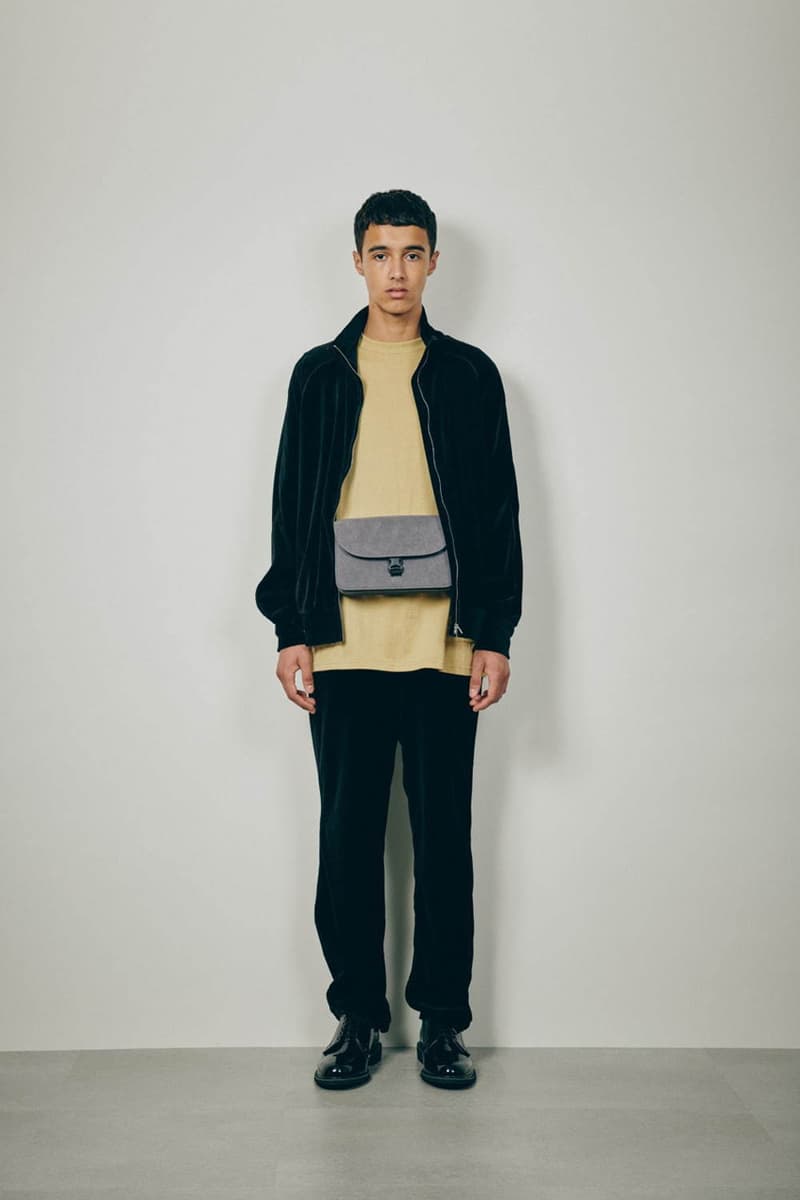 6 of 27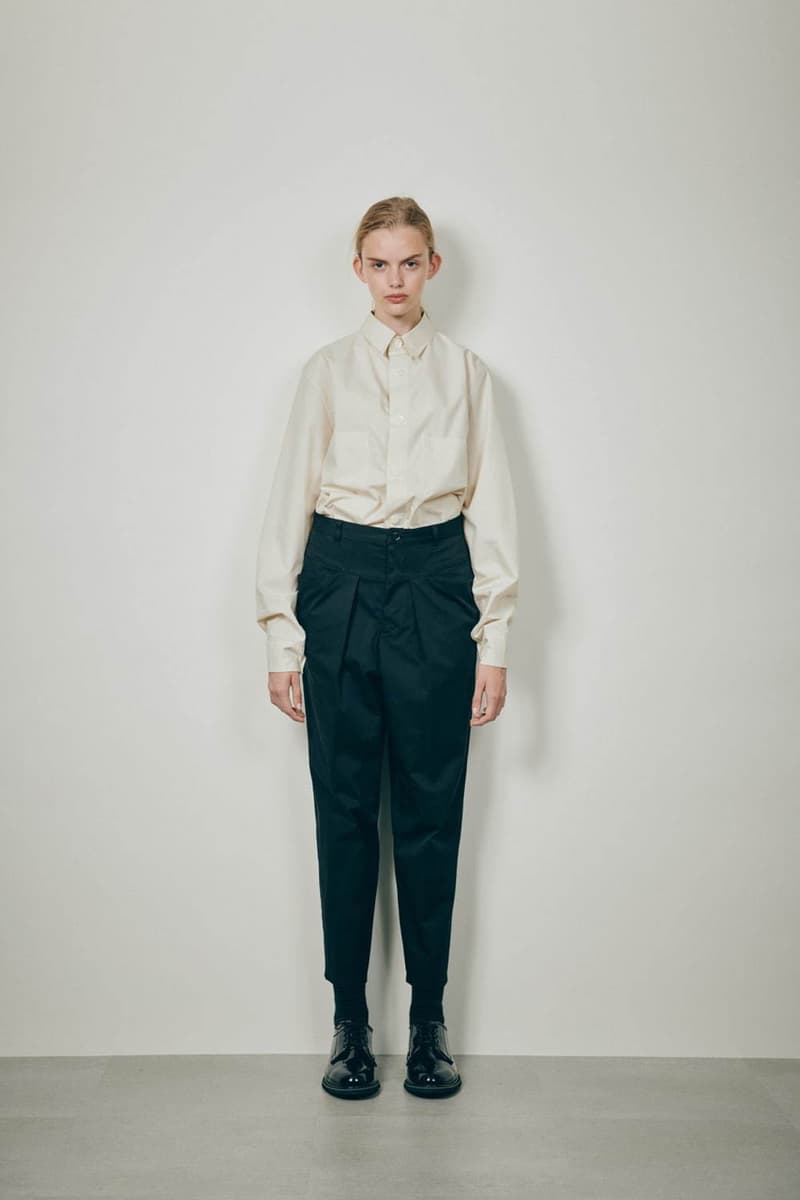 7 of 27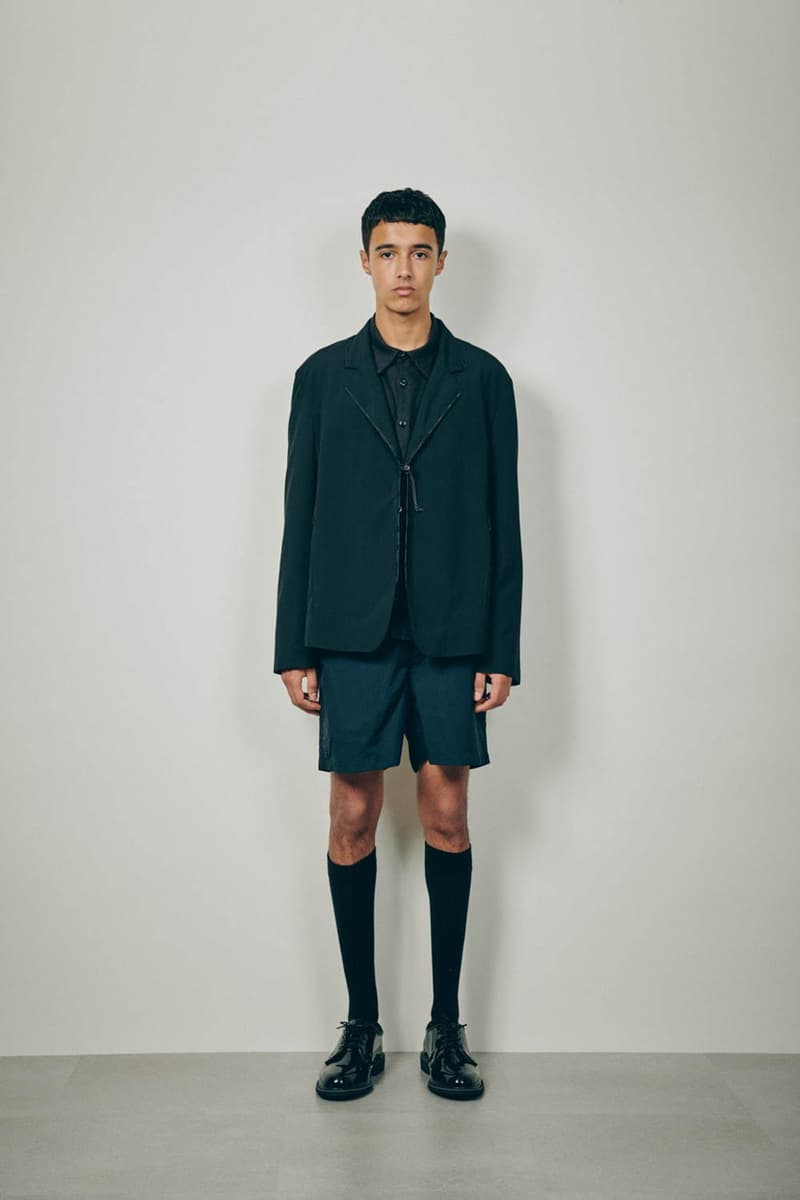 8 of 27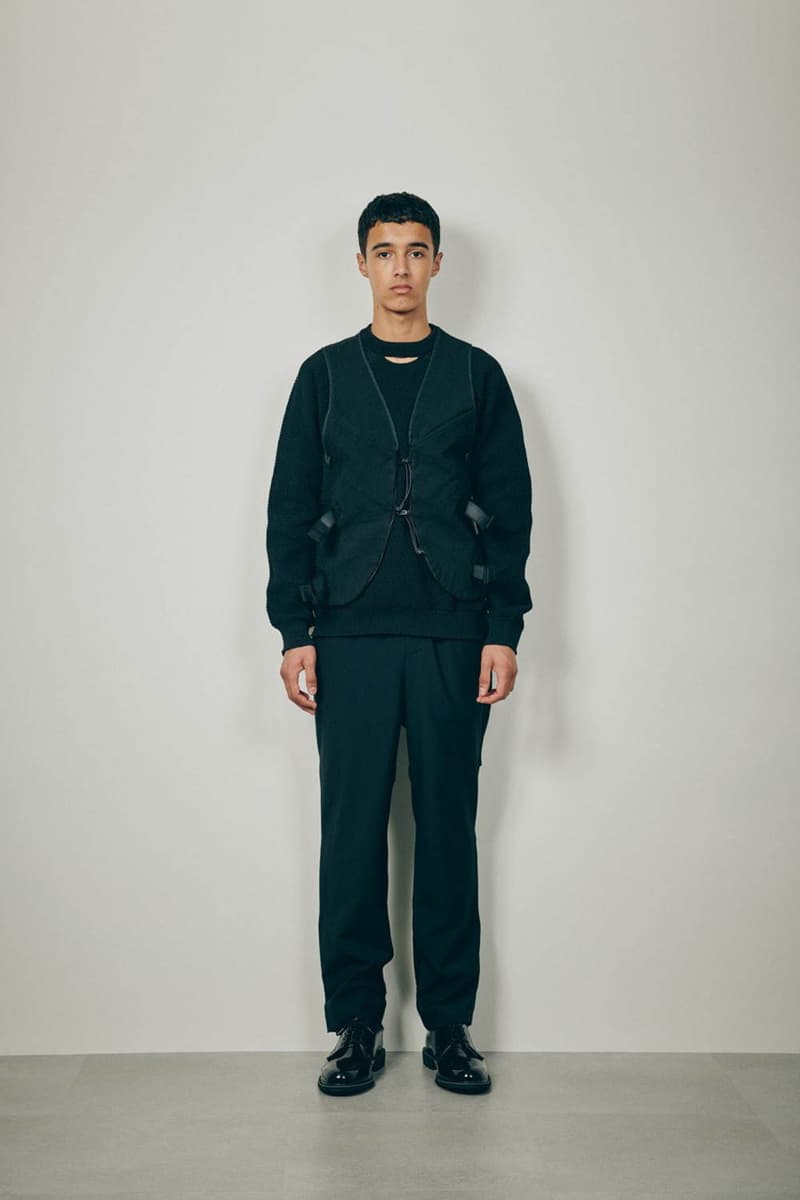 9 of 27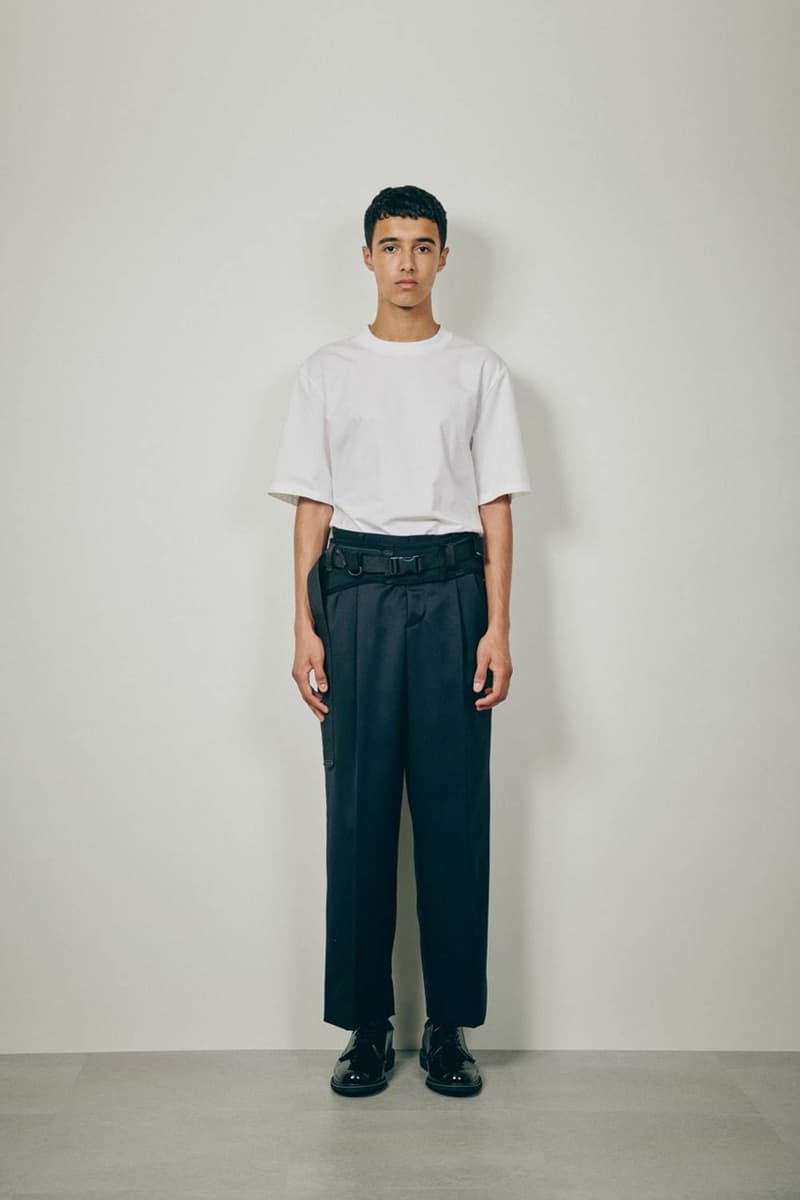 10 of 27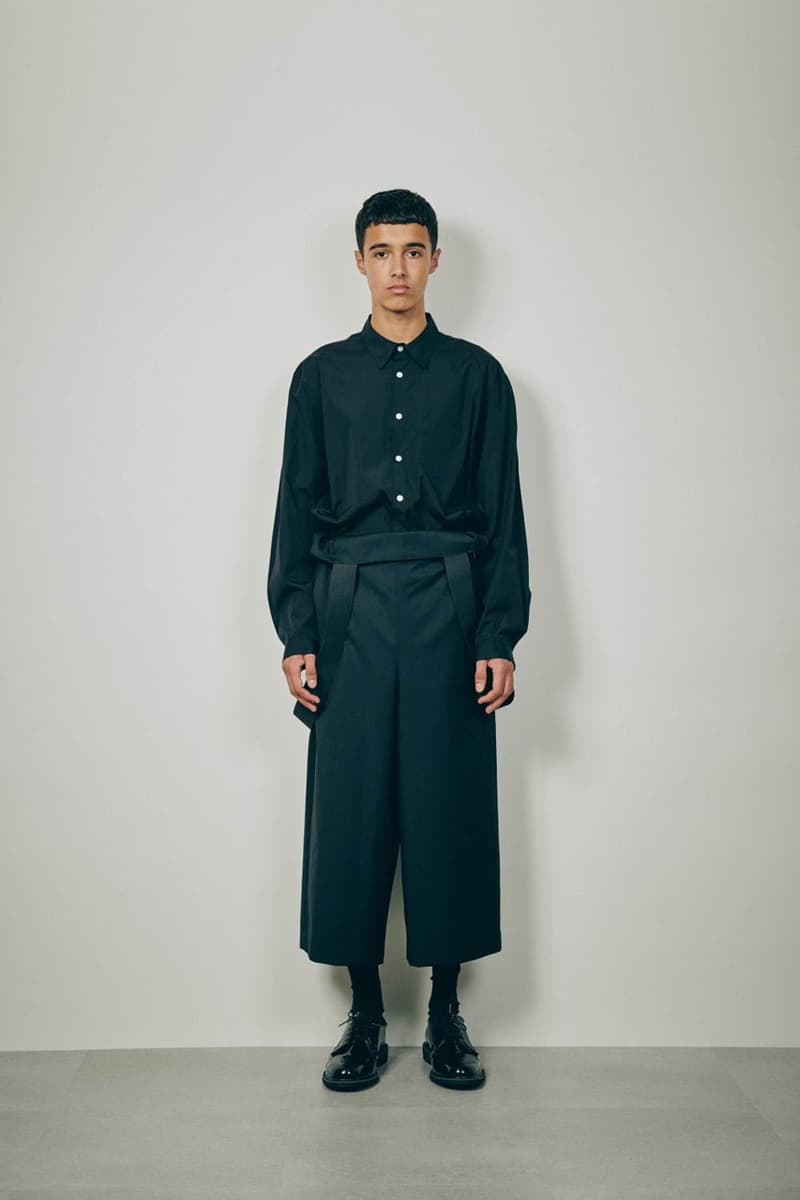 11 of 27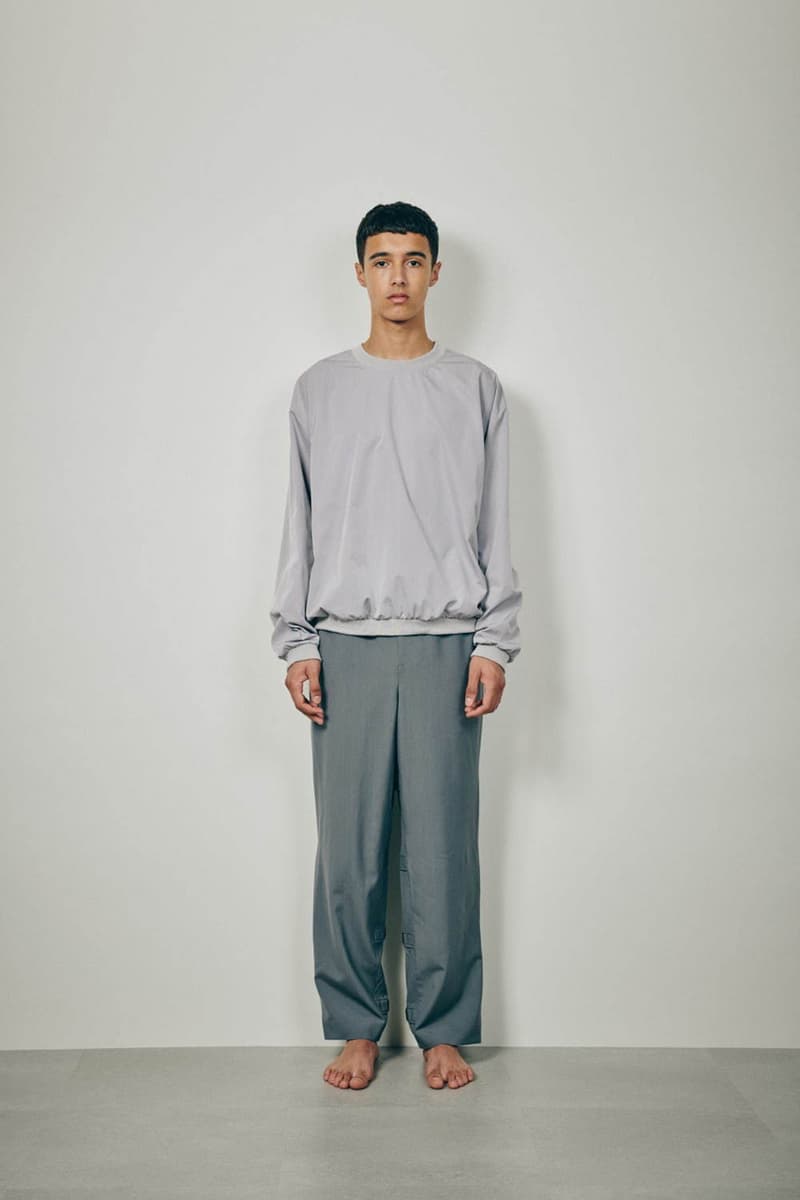 12 of 27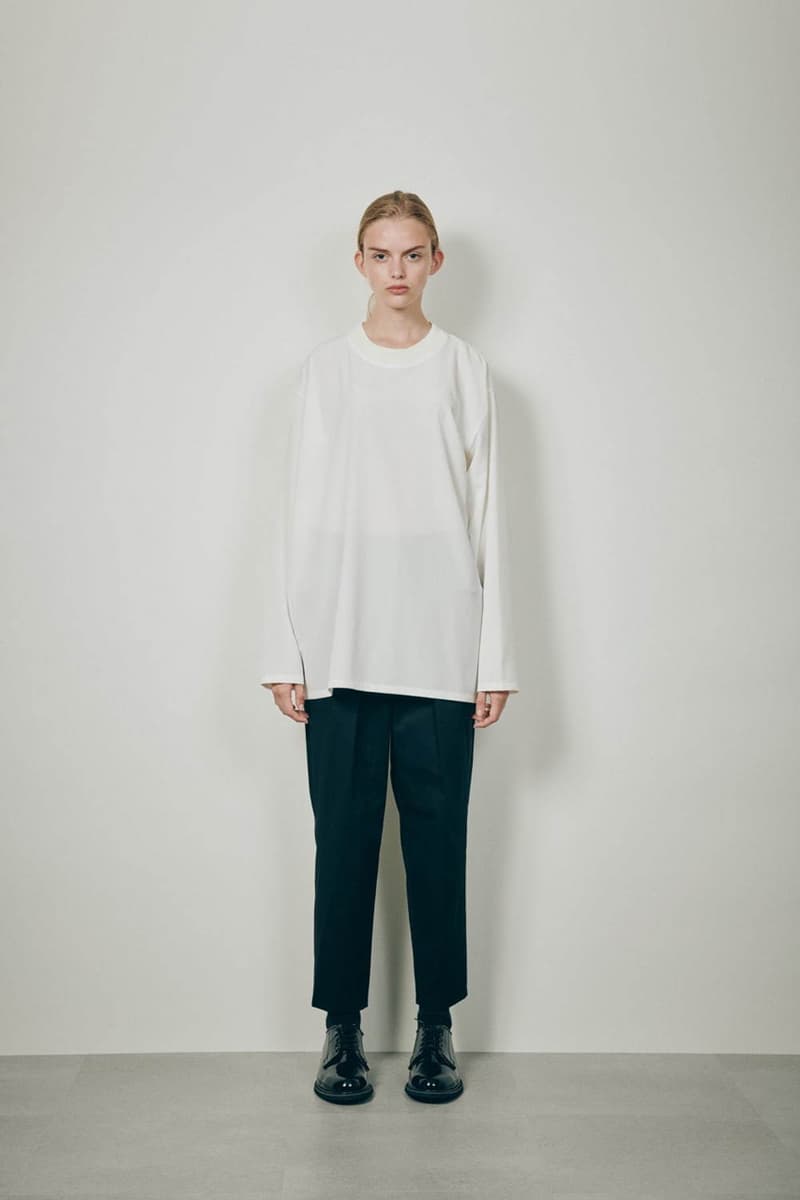 13 of 27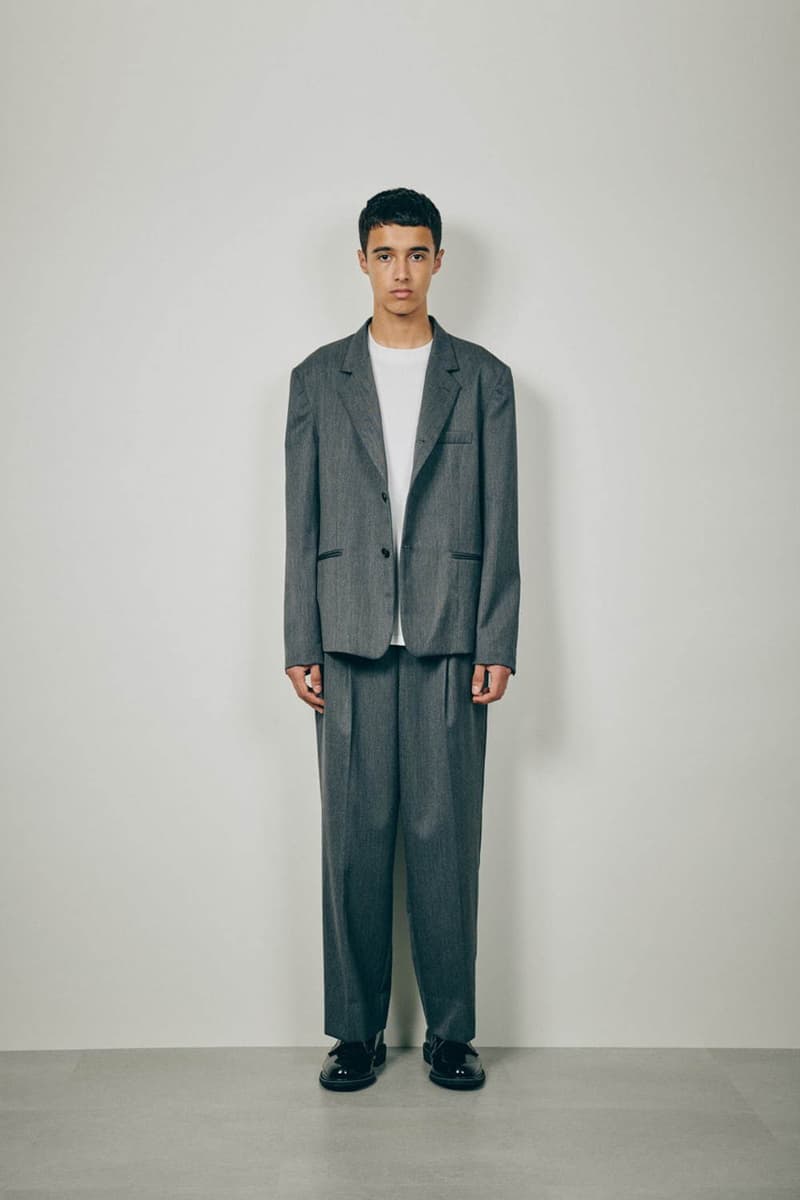 14 of 27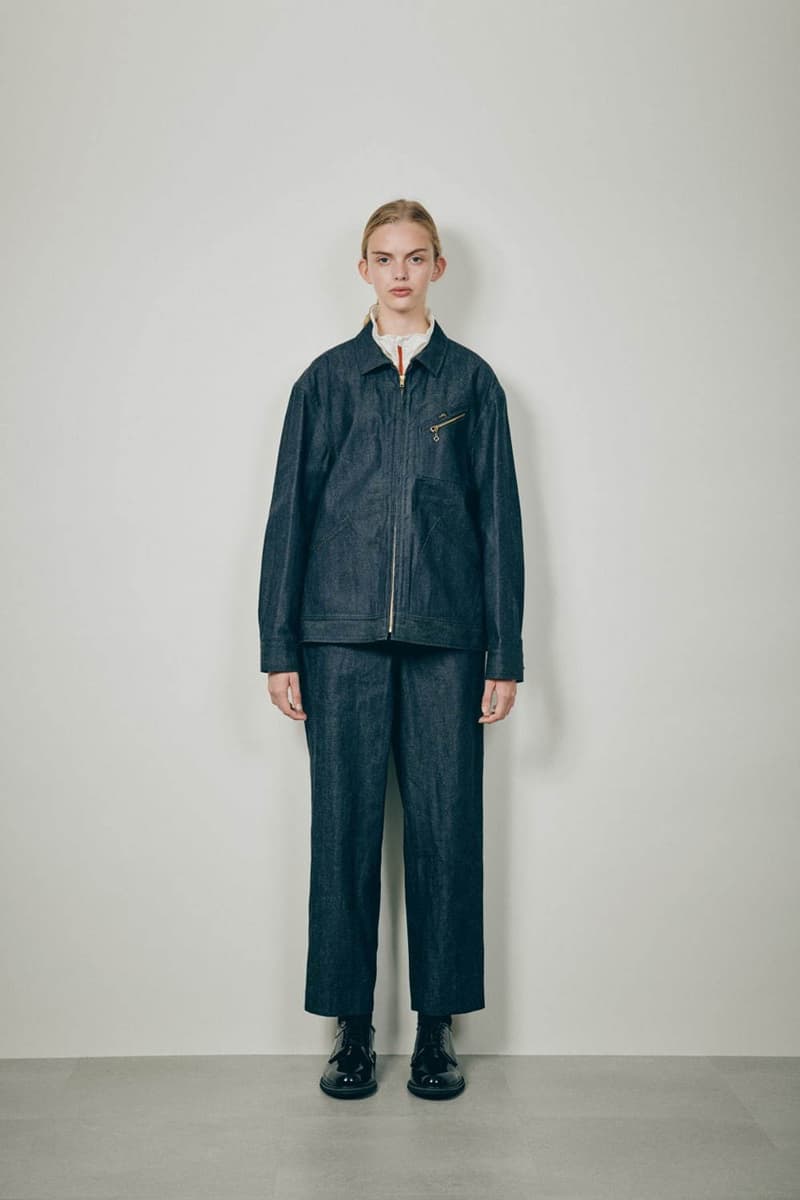 15 of 27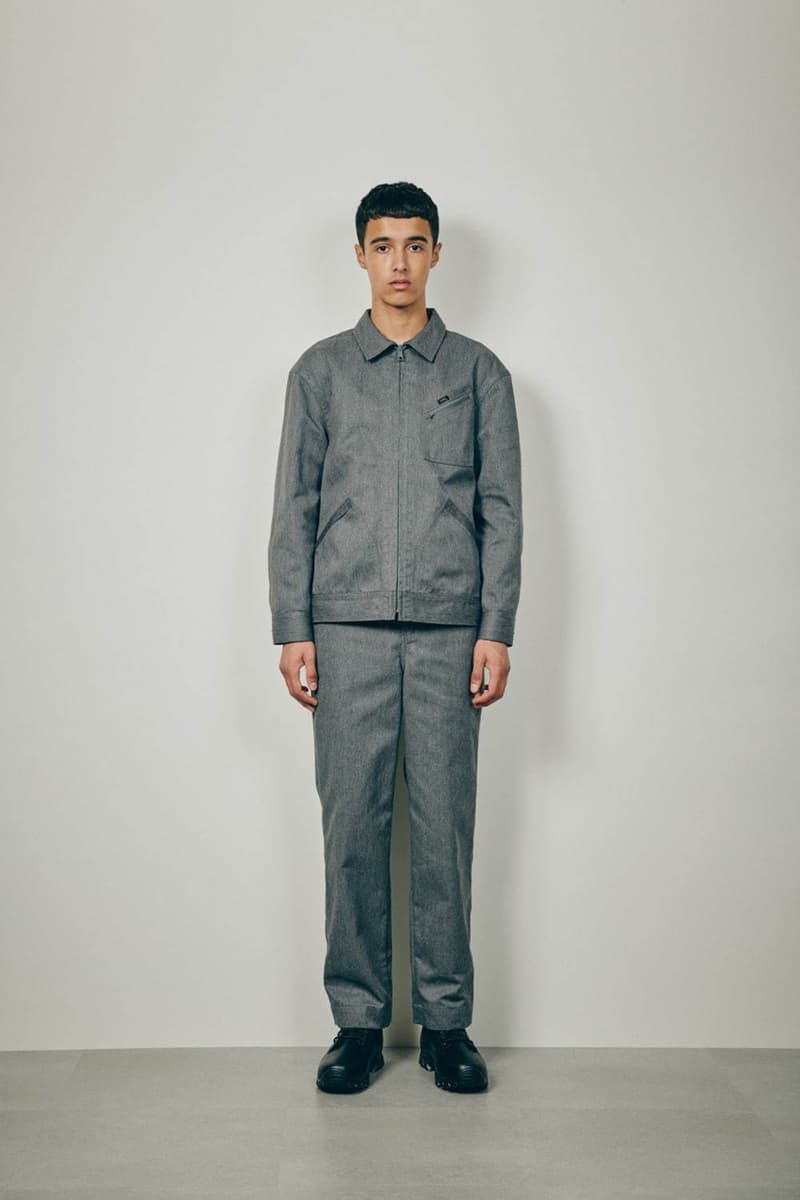 16 of 27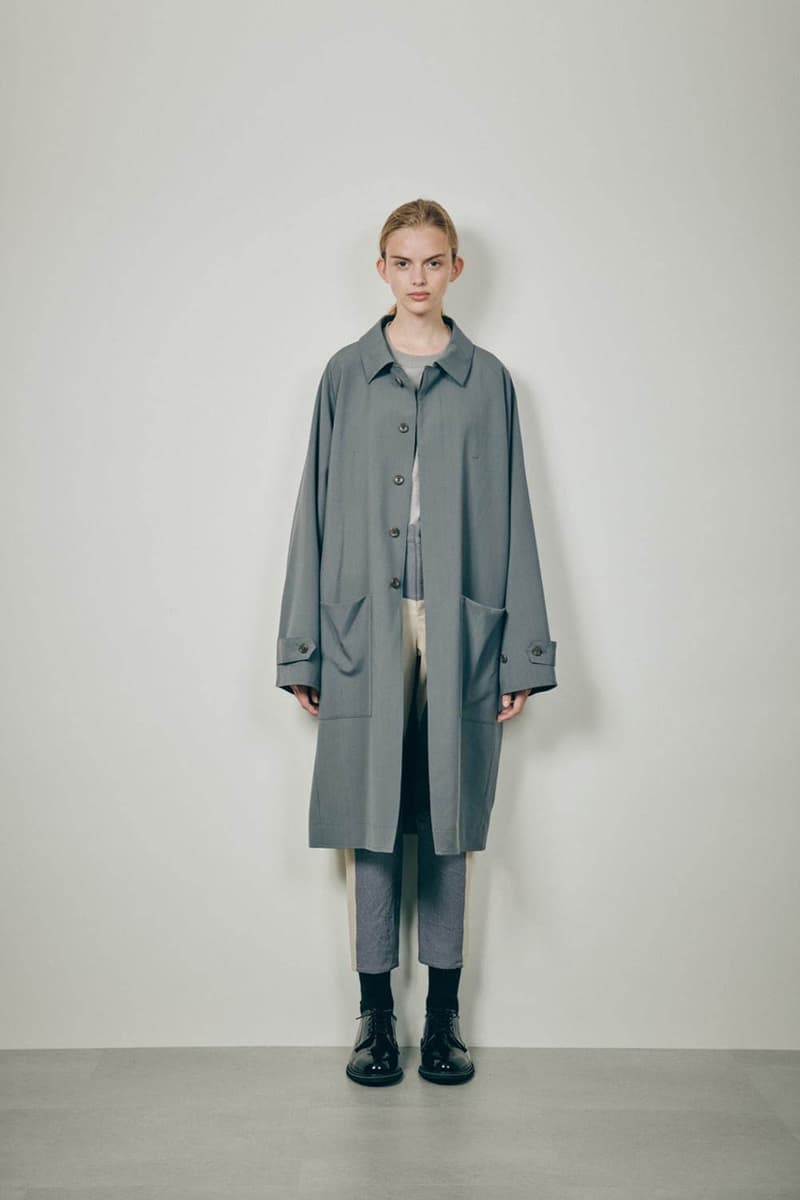 17 of 27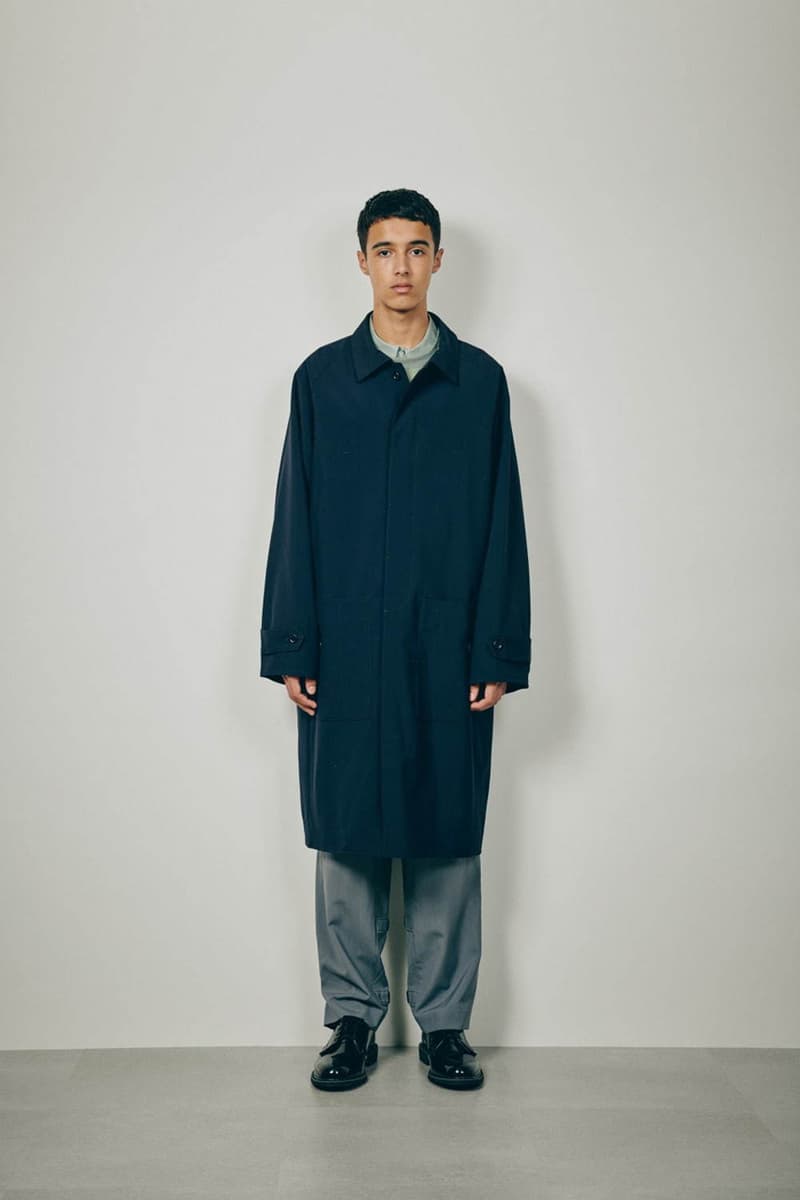 18 of 27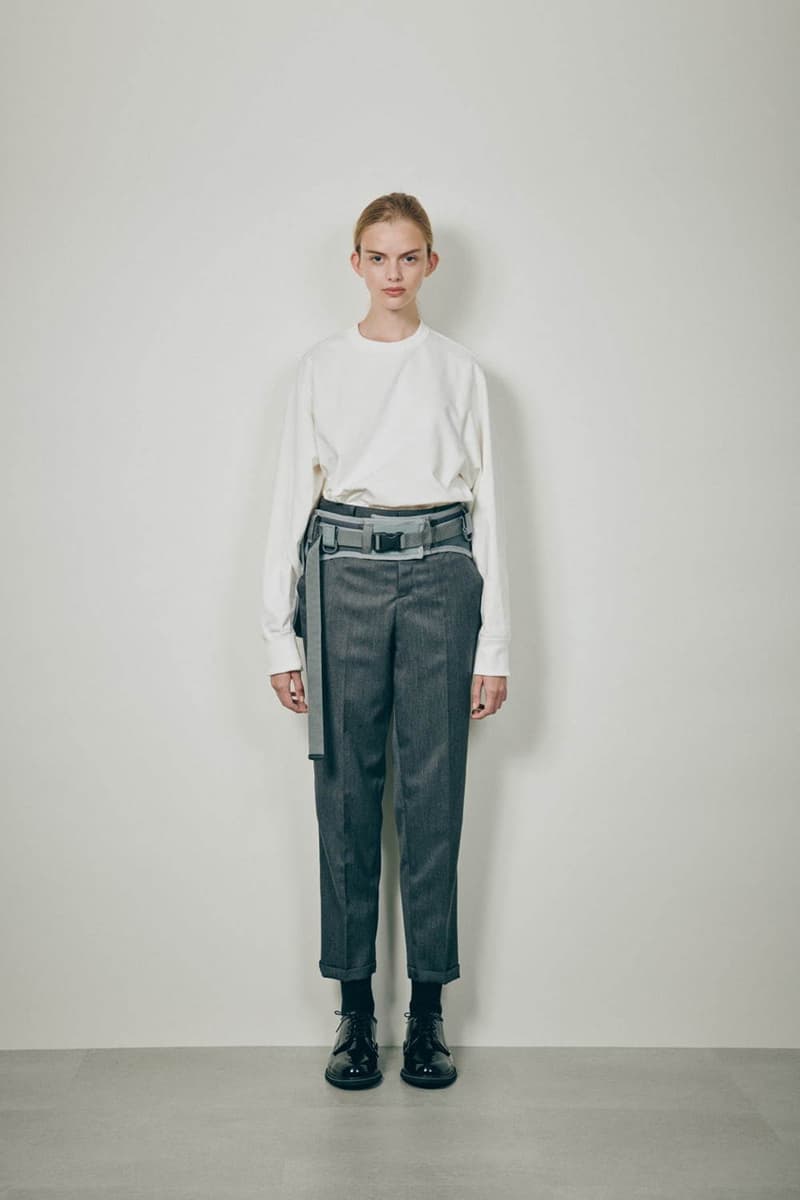 19 of 27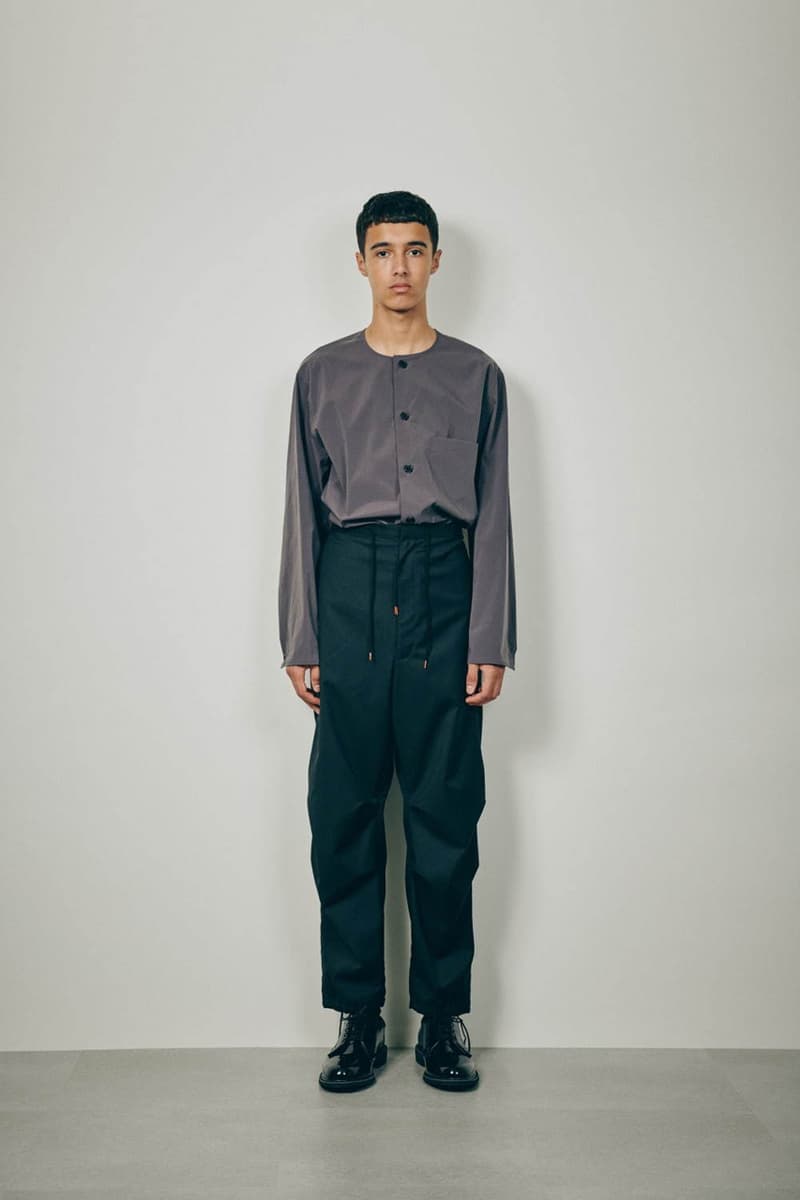 20 of 27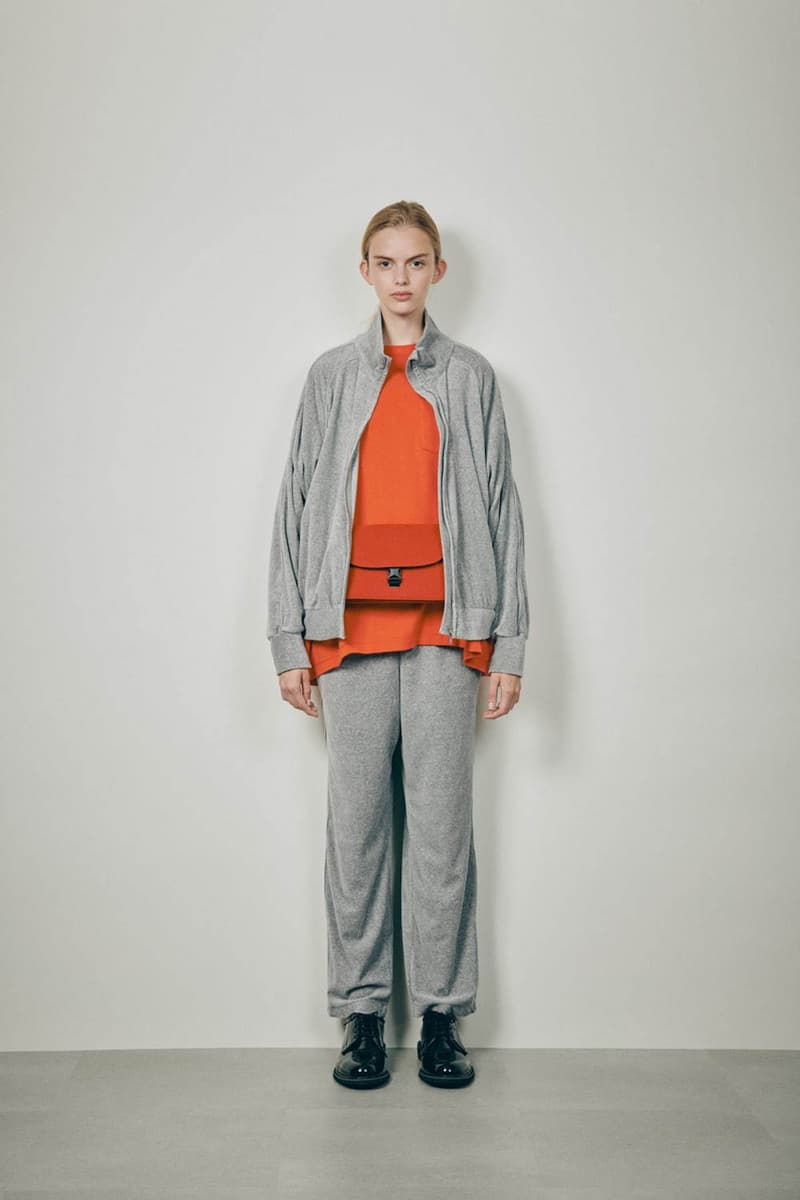 21 of 27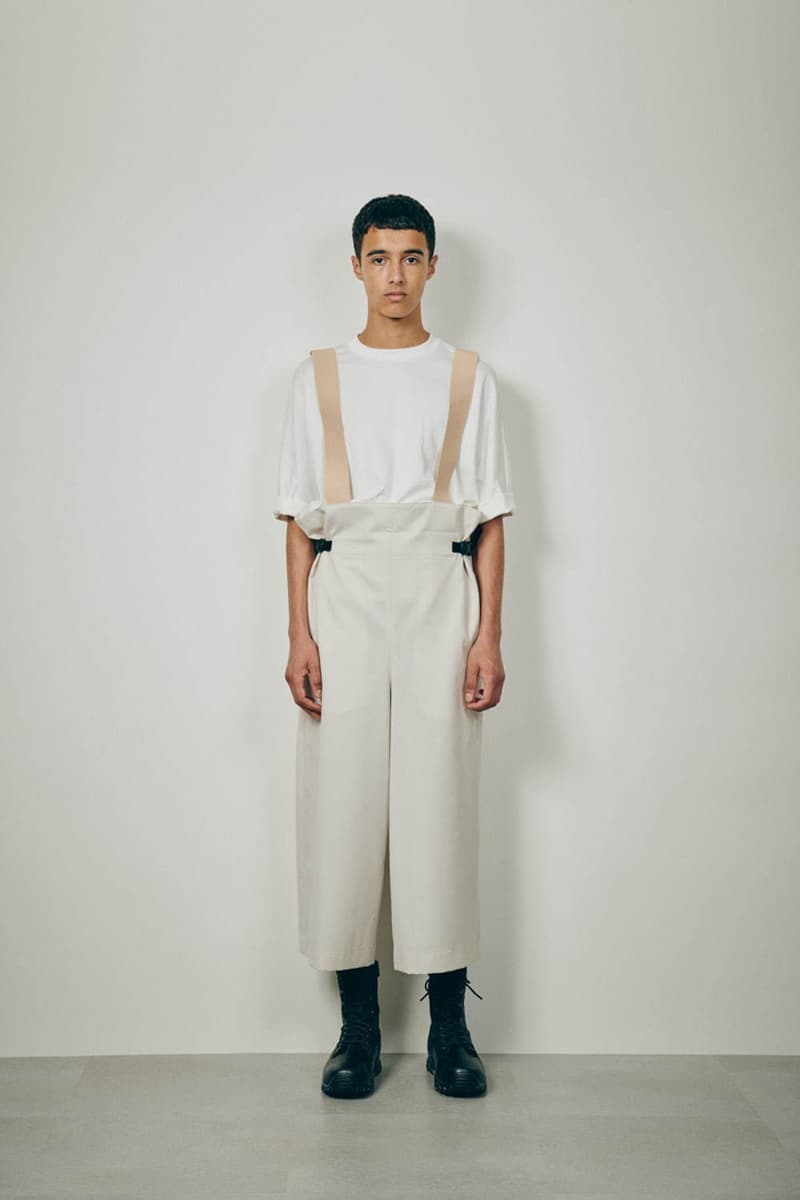 22 of 27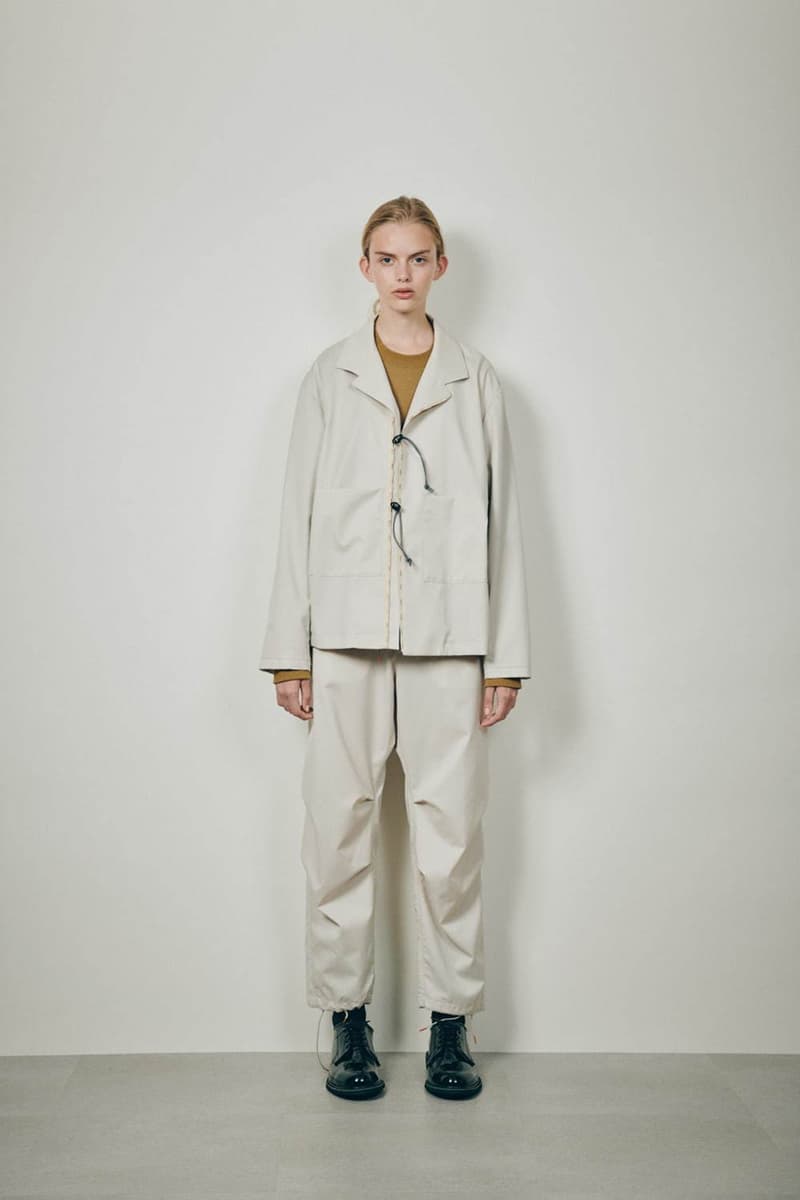 23 of 27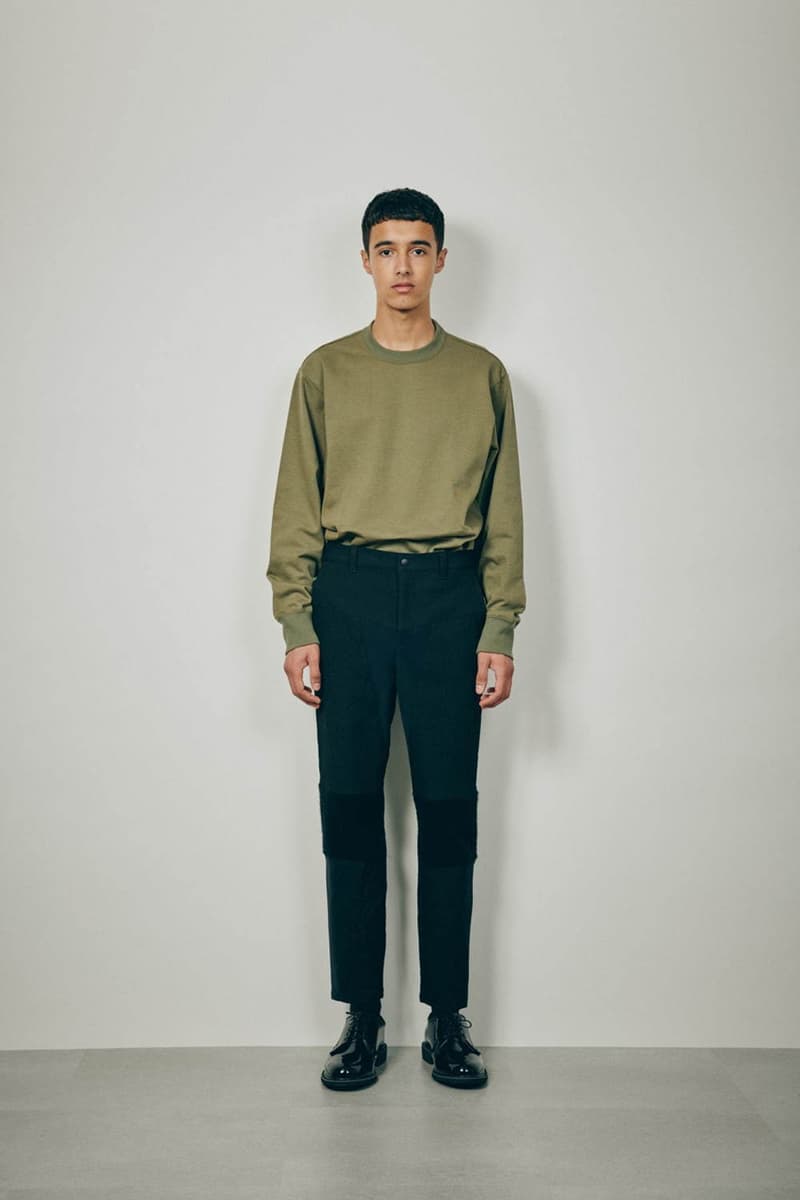 24 of 27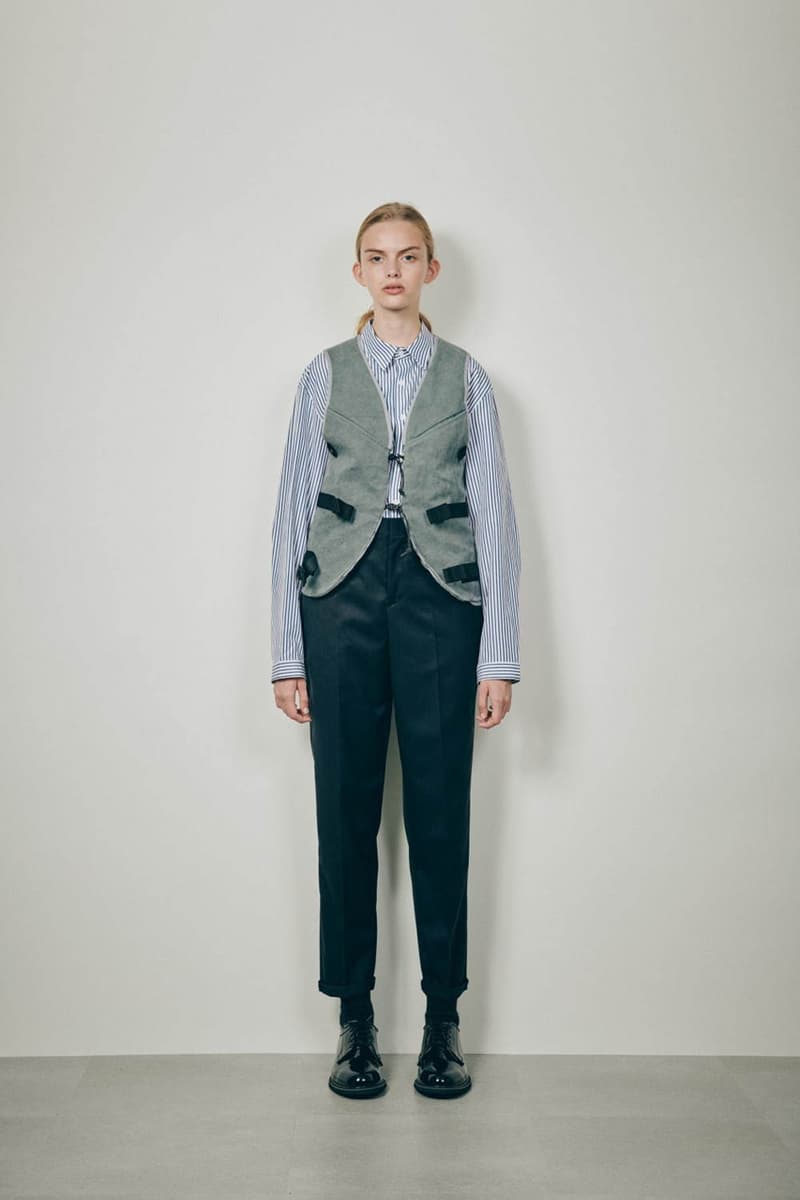 25 of 27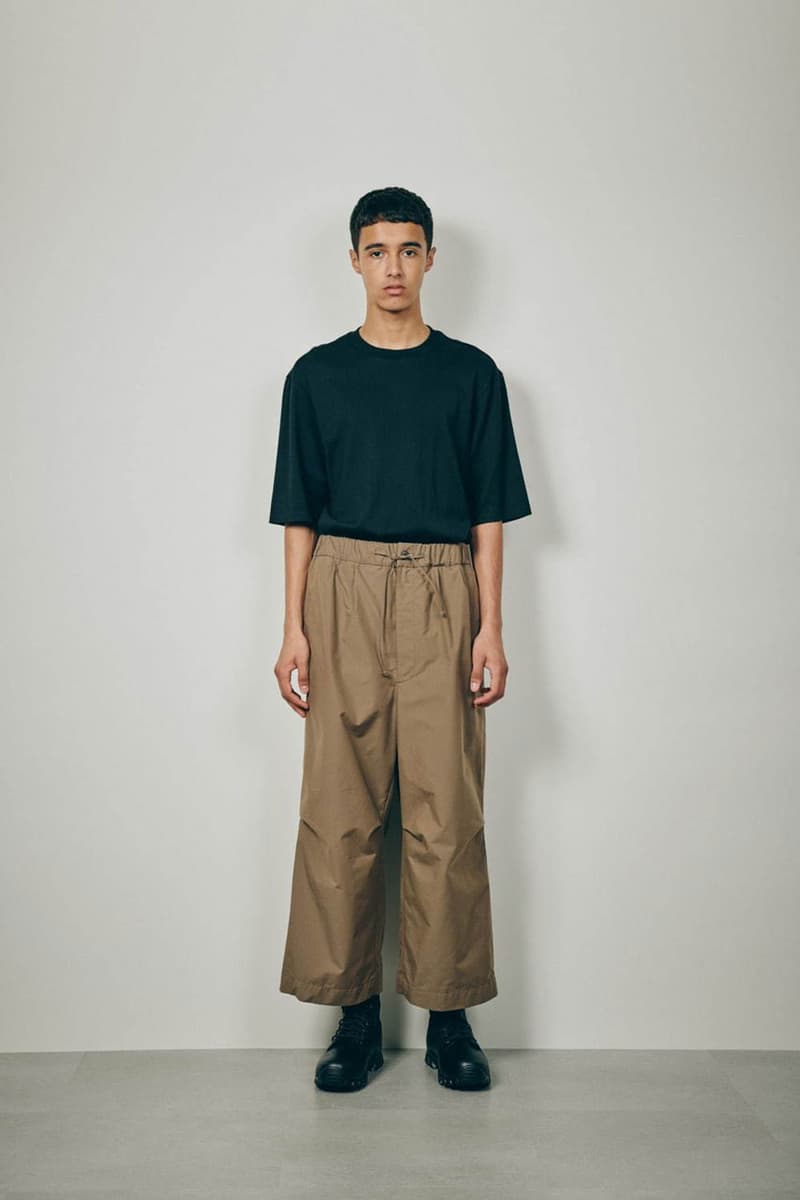 26 of 27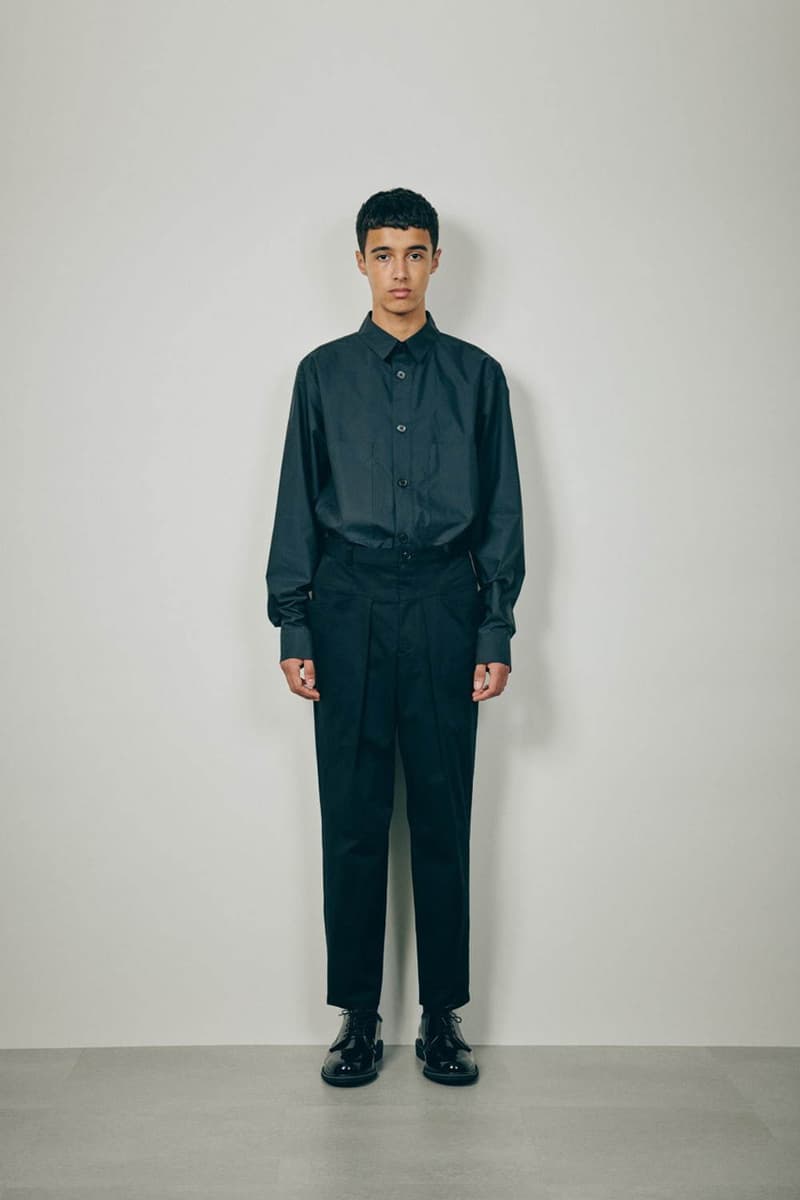 27 of 27
Neatly picking up where Fall/Winter 2019 left off, Digawel's Spring/Summer 2020 collection is even more toned-down, but retains the same deep-rooted appreciation for functional accessories and accents. Appreciably understated looks for men and women alike sport a muted, versatile color palette and utilitarian detailing aplenty.
Dubbed "expression (l)ess," Digawel SS20 is rich with carefully selected synthetic fibers that fulfill a specific aim. For instance, a sheer textile that informs several bomber jackets — a Digawel staple — allows for visible layering beneath, offset by a red zipper intended to juxtapose organic accents (blood, in this case) in an inorganic environment (like a laboratory).
Elsewhere, lightweight, tear-resistent and quick-drying fabrics bring weather resistance to wrapped blazers, trim shirts and cargo-pocketed trousers, occasionally bolstered by thoughtful detailing. This includes a small shoulder bag hidden inside a zippered jacket, straps that grant vests an adjustable fit, hidden drawstrings and utility belts fitted with d-rings and rollercoaster buckles. Finally, Digawel's ongoing collaboration with Lee yields a selection of matching denim separates, comprised of cropped jeans and a revised 91-LB jacket.
Stockists like COVERCHORD will receive the latest Digawel gear in the coming weeks.
Elsewhere in Japan, DOUBLET introduced its latest assortment of dynamic wearables.