K-Pop Group BTS Teams up With Major Artists & Gallerists for Global Public Project
Enlisting 22 contemporary artists for exhibitions, installations, and more.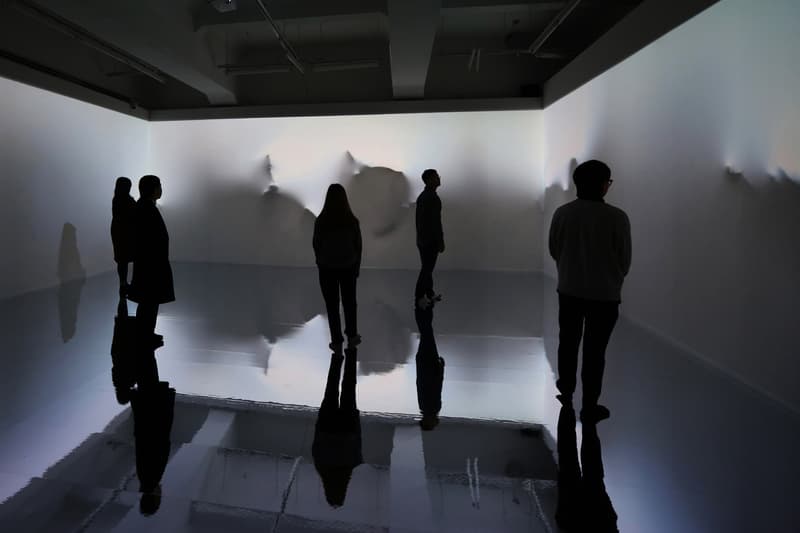 The worlds of K-pop and fine contemporary art are emerging in a rather unexpected, massive global art initiative by famed South Korean boyband BTS. Aptly entitled CONNECT, BTS, the worldwide project will see the musical group teaming up with 22 contemporary artists in five international cities to launch large-scale installations, exhibitions, and special programming surrounding the band's philosophy of "diversity, love, and care for the periphery," as per a statement.
The public installment kicked off with London's Serpentine Galleries this Tuesday, presenting an immersive digital work of a reimagined growth forest by Jakob Kudsk Steensen entitled Catharsis. Gropius Bau in Berlin just launched a project called Rituals of Care that encompasses a series of performance works by 17 international artists including Jelili Atiku, boychild, among others. In the coming weeks, Argentinian artist Tomás Saraceno will debut a multimedia installation entitled Fly with Aerocene Pacha that merges art, science, and environmental activism. Not to mention, Zaha Hadid's Dongdaemun Design Plaza (DDP) will launch two major public exhibitions encompassing multi-sensory experiences by British-born artist Ann Veronica Janssens and Korean artist Yiyun Kang, respectively.
"By connecting with 22 contemporary artists, BTS is creating the opportunity for a fruitful and democratic cross-pollination between the worlds of rarefied visual art and pop music. This project adds support for contemporary art to their practice, setting the ground for great new synergies."
To learn more about the global art initiative, head to the official website for CONNECT, BTS.
CONNECT, BTS 2020 Exhibition Dates:

London
Serpentine Galleries
January 14 – March 6
Jacob Kudsk Steensen

Berlin
Martin-Gropius-Bau
January 15 – February 2

Buenos Aires
January 21 – March 22
Tomás Saraceno

Seoul
January 28 – March 20
Ann Veronica Janssens

New York
February 5 – March 27
Antony Gormley
Elsewhere in art, George Condo is now represented by mega art dealer, Hauser & Wirth.