A Look Inside Nour El Saleh's Surreal "Exquisite Farces" Exhibition at VO Curations
Exploring a childhood spent in the United Arab Emirates.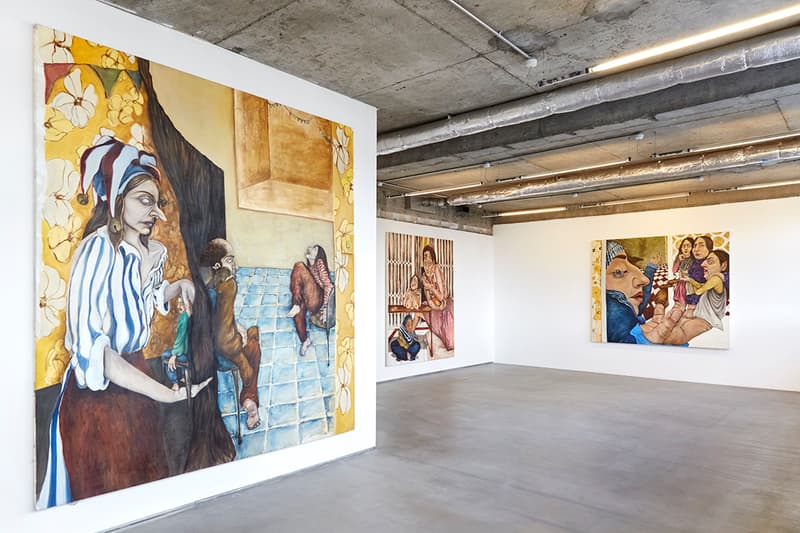 1 of 8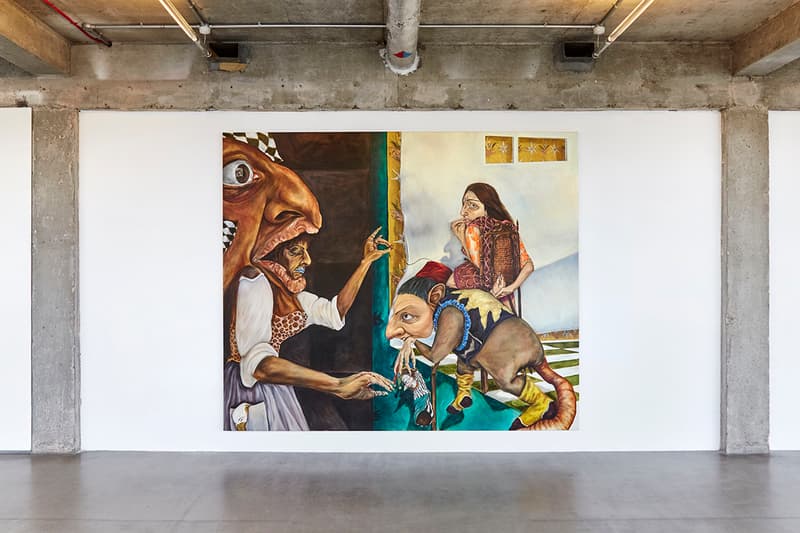 2 of 8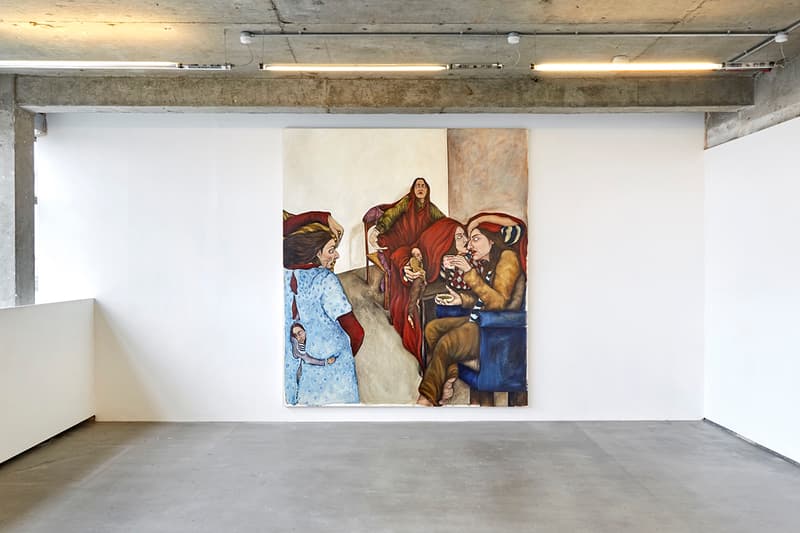 3 of 8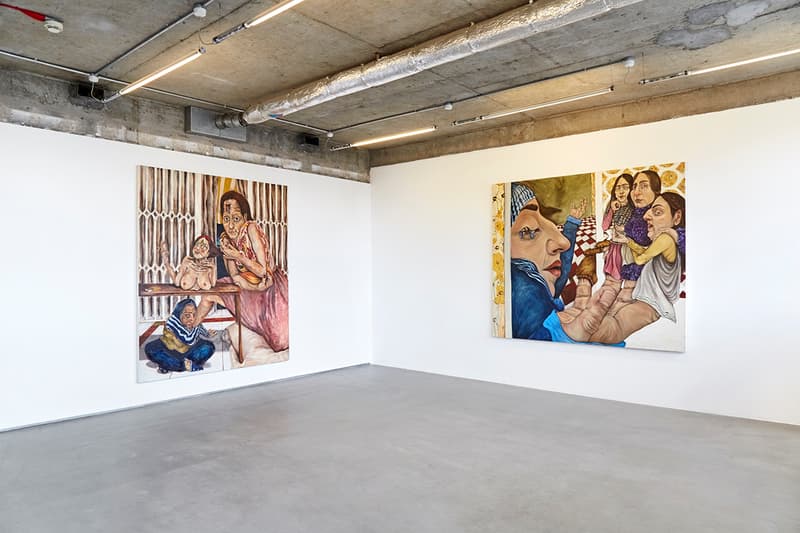 4 of 8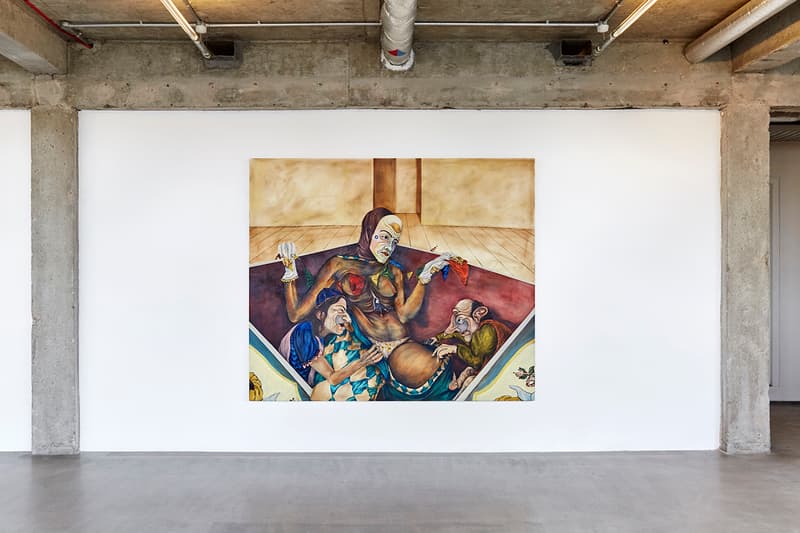 5 of 8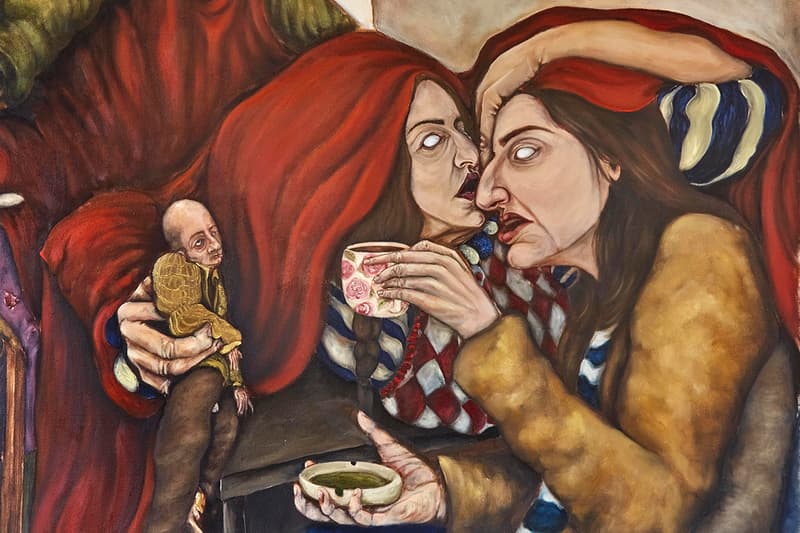 6 of 8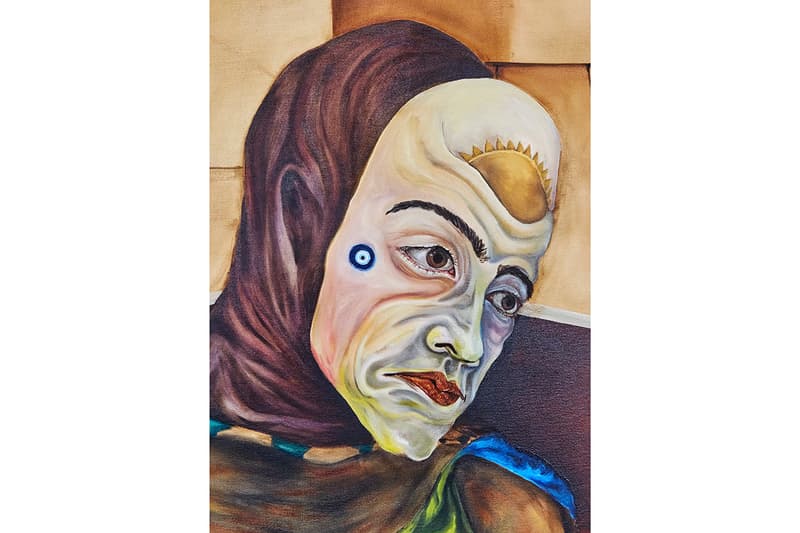 7 of 8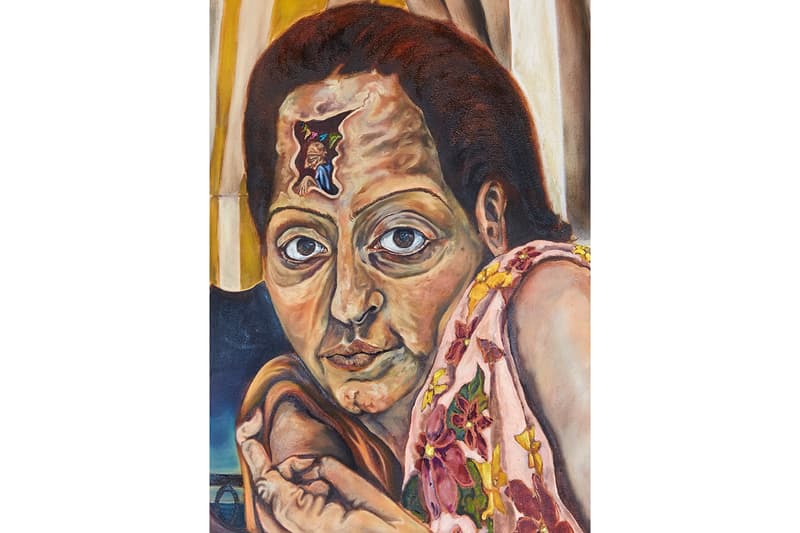 8 of 8
Recent Slade School of Fine Art graduate Nour El Saleh will show a new set of small and large scale paintings at VO Curations in London beginning this week. The solo presentation, titled "Exquisite Farces," represents the artist's struggle to find a sense of belonging during her childhood spent in the United Arab Emirates. Playing with scale and surrealist elements, the various works highlight the feeling of discomfort through awkward physical interactions, judgmental facial expressions, and distorted bodies.
To create her bold, often grotesque style, the London-based Lebanese painter does away with prep work and goes straight to the canvas, impulsively placing lines and forms as she goes. This confident methodology results in warm, colorful works of art juxtaposed by creepy, theatrical subject matters. At first glance, the paintings feel positive in nature based on bright clothing and an emphasis on cheery patters, but at a closer glance, the viewer begins to notice dark, theatrical themes including the dismemberment of bodies and the exaggerated scale of figures.
"Exquisite Farces" will be on view at VO Curations from September 5 to October 11, 2019. Learn more about the exhibition over on the gallery's website.
On the other side of the world, "Then Now Beyond" will feature hour glass designs by Daniel Arsham, nendo and more in Singapore.
VO Curations
11 York Rd (12th Floor)
Lambeth, London
SE1 7NX, UK